Monthly Archives:
January 2013
For the last month we have been eating clean for the good majority of all of our meals.  This is a goal I set for myself and was concerned about implementing it into our daily routine for the family as well.  Greg has been 100% on board, but I am still working on getting creative enough to keep Shane and Nathan interested.  We are doing great with fruits, and my dinner meals, but I am still struggling with lunches for them.
I will say that grocery shopping is fast and easy now that I spend most of my trip in the produce section.  The first week was a little tough and I felt like all we were eating was grilled chicken for dinner, but I have since found some wonderful recipe sources and now it's just fun!  I plan my meals Sunday morning, bulk up on proteins and produce Sunday evening, and have meals planned for the whole week.  It keeps things organized and helps make this transition easier on all of us when I'm not frazzled over what to make for dinner.
When we are having a crazy day, and I need a quick "go-to" meal this is one of my favorites.  Enjoy!!
CLEAN EATING CHICKEN FAJITAS
 Ingredients:
1 large red bell pepper, sliced thin lengthwise
1 large green bell pepper, sliced thin lengthwise
1 large orange bell pepper, sliced thin lengthwise
5 raw, boneless, skinless chicken breasts, sliced thin lengthwise
1 medium yellow onion, slice thin
1 clove garlic minced
1 tbsp. garlic powder
1 tbsp, dried oregano
1 tbsp. onion powder
1 tbsp. chili powder
1 tbsp. ground cumin
1 tbsp. olive oil
Directions:
 Using a griddle pan, heat on medium-high and add olive oil.  Grill chicken for a few minutes on each side and then add peppers, onions and garlic.  About halfway through sprinkle all  your spices on top.  Cook for about 15 minutes until everything is cooked through.  And that's it…how easy was that?
I like to serve mine as is and put a scoop of "guacamole" on top (I will share how I make that  below).  For Nathan and Greg I put on whole wheat tortillas (you can also add cheese if you would like).  For Shane I just cut everything into bite sized pieces.  Everyone enjoys this one so this is a weekly winner in our household!
As for the Guacamole I just cut open a ripe avocado, put into a bowl with some fresh lime juice and a spoonful of organic salsa and mush it all together.  (Saving a slice or two of avocado for Shane without the salsa in it since it's a little spicy).
That's all!  Hope you enjoy!!
Holidays are my favorite excuse for getting crafty and adding some festive DIY projects to our home decor.  With February a day away, I thought it would be fun to share some of the Valentine's Day crafts I have completed.  I think I have hit my quota for all things pink and glittery this past month, but that's what makes this one of my favorite holidays to get festive with!  Moving forward I will try adding some of my favorite projects to my blog with the addition of some simple DIY tutorials.  I hope you enjoy them!  Here's to spreading some love in month of February!! xo
Shane has always been our little monkey since the day he was born.  The first morning they met, his big brother Nathan had placed his gift of a sock monkey doll into Shane's isolate at the hospital, and we have loved those little iconic monkeys ever since.   We had so many cute photos  of Shane with his beloved sock monkey that it seemed to the be obvious choice for a theme for his first birthday party!
I went with a color theme of red, white, light blue and brown and tried to incorporate a monkey theme into as much as I could.  We had a build-your-own sock monkey puppet station where the kids could make puppets and play with them in the little door theater I made.  There was also a sock monkey photo booth, a Pin the Tail on the Sock Monkey game, sock monkey coloring book pages and of course tons of sweet treats to  keep the kids entertained.  The monkey themed food included "Monkey mix", banana chips, peanut butter and banana sandwiches, Jungle Juice, and Monkey vine licorice ropes.
Each little guest got a party hat that I made for them as well as a sock monkey stuffed animal with their name on them!  They could also stock up on treats from the candy buffet   One of my favorite parts was having a sign near the photo booth with our own party hash tag for our friends and family to tag all their Instagram photos to.  After the party was over it was so much fun to look through all the photos that everyone posted!  Especially the ones of Shane devouring his entire smash cake handful by handful!
There was also a surprise guest!  For our other son's first birthday Daddy surprised everyone (including me) by dressing up as Elmo.  This year he fooled us all again and came dressed in a giant turkey costume!  I know you're thinking that has nothing to do with sock monkeys, but Shane was born the day before Thanksgiving so we all thought it was pretty funny!
Shane was all smiles his whole party and was so happy all his friends and family were there to monkey around on his very special day!  We had such a memorable time celebrating our Little Monkey's first birthday!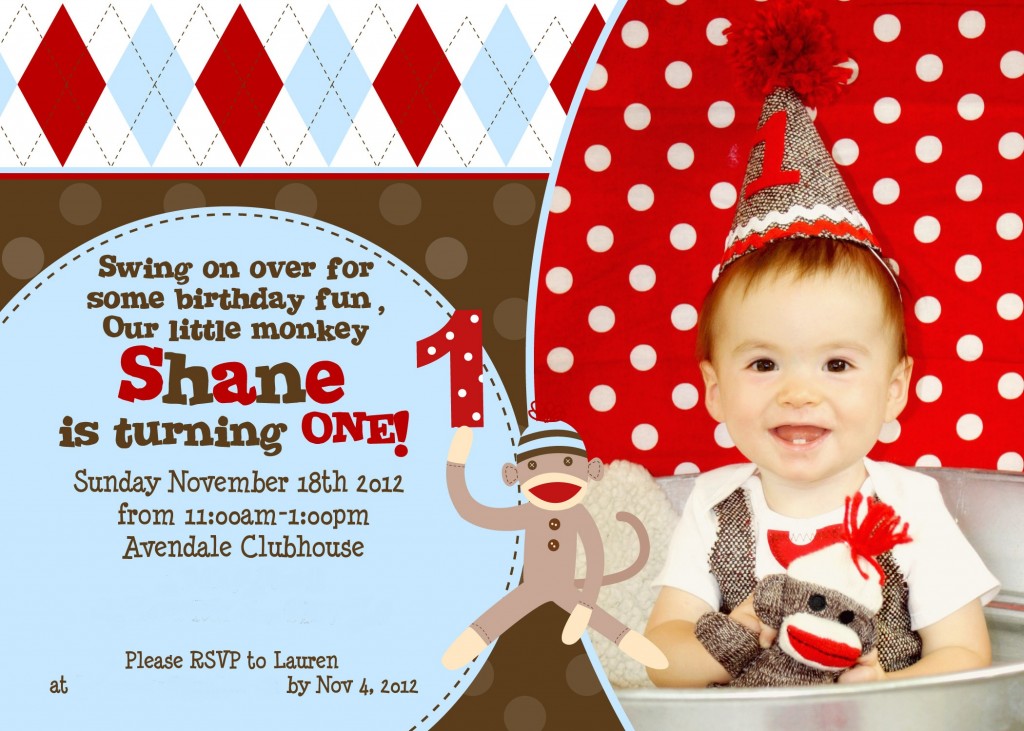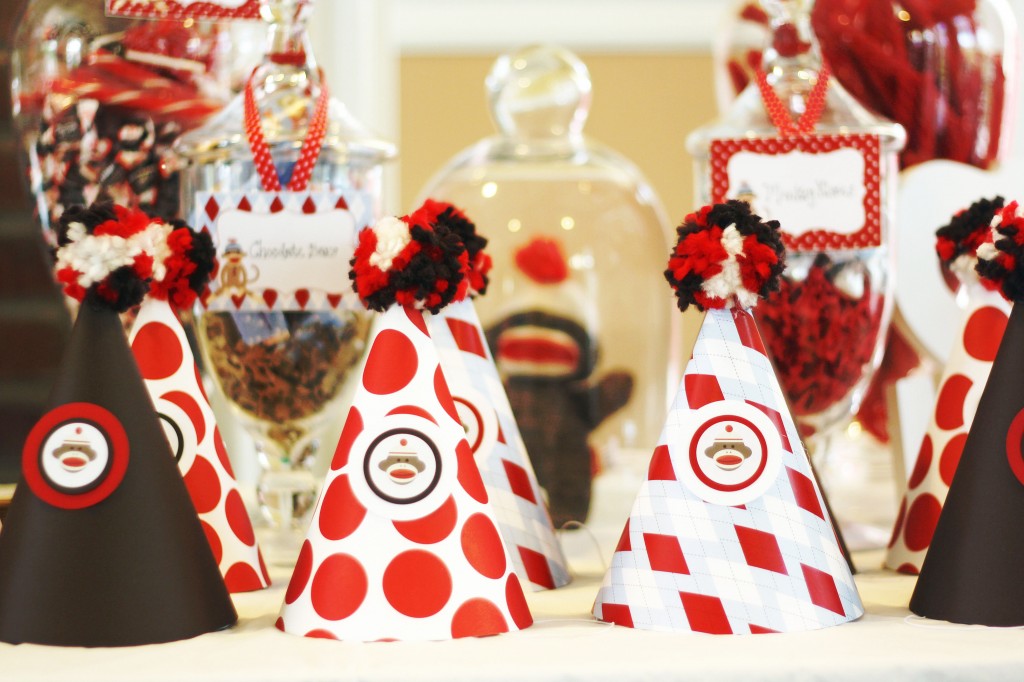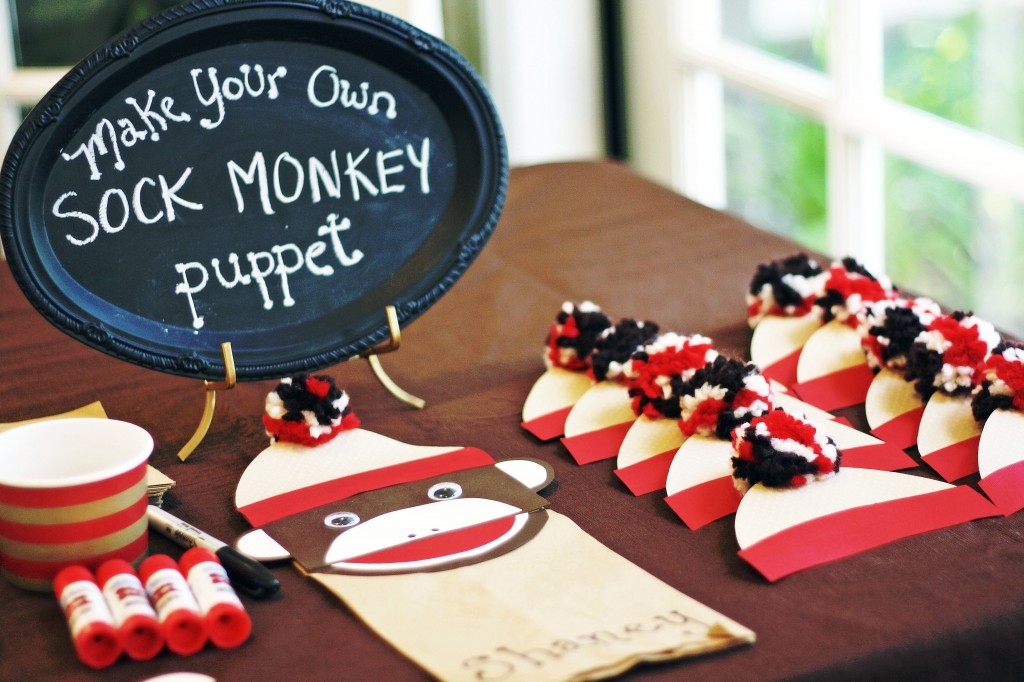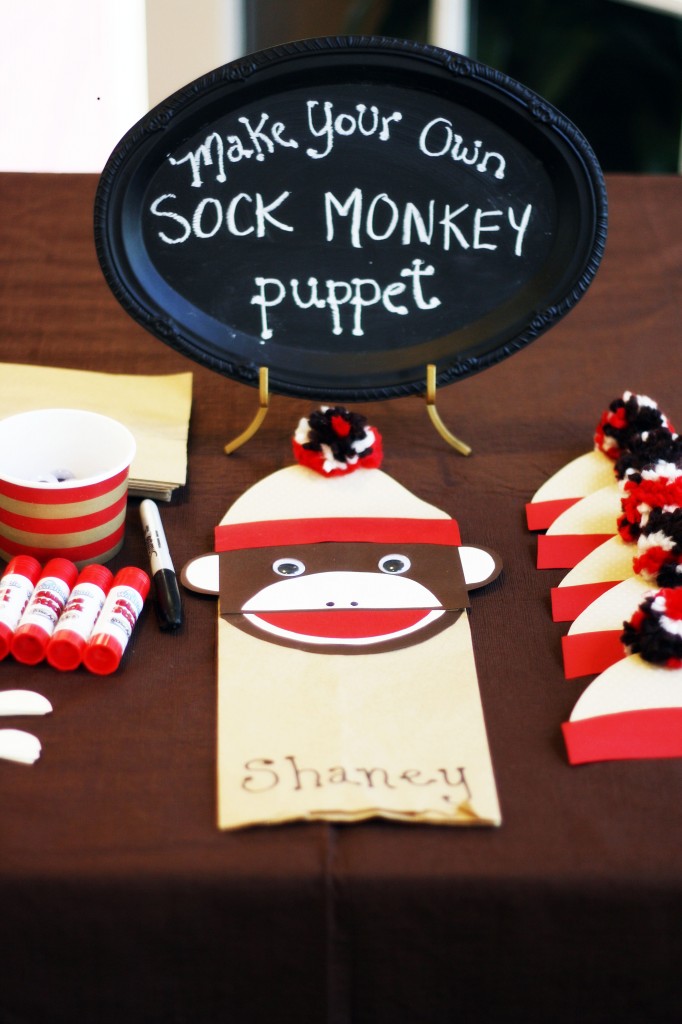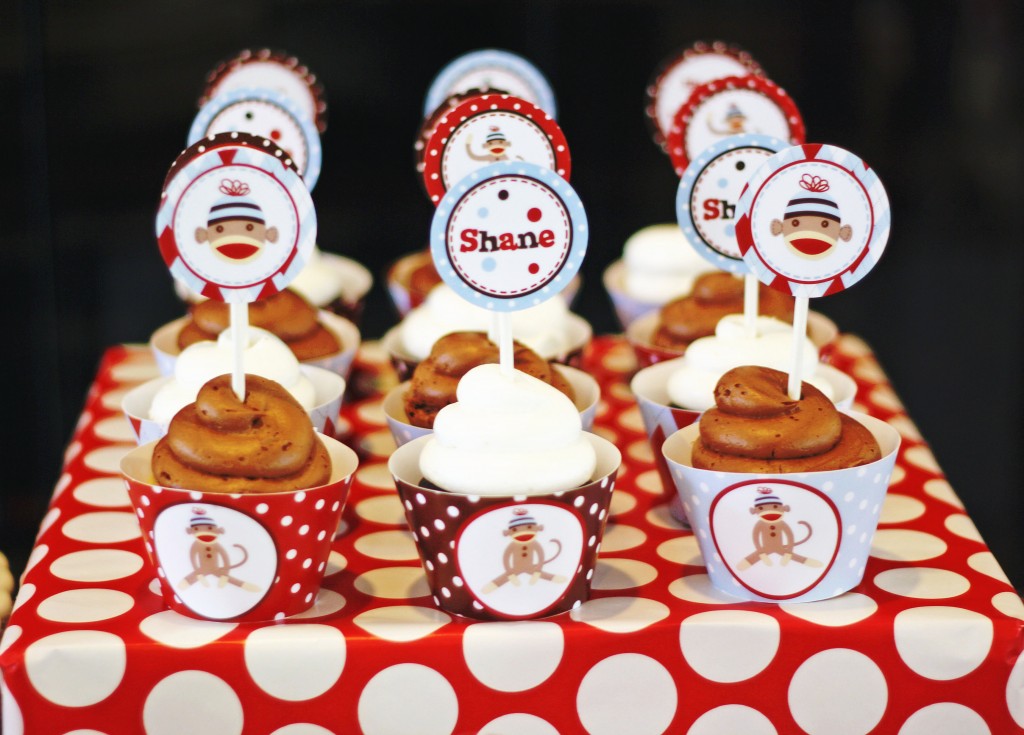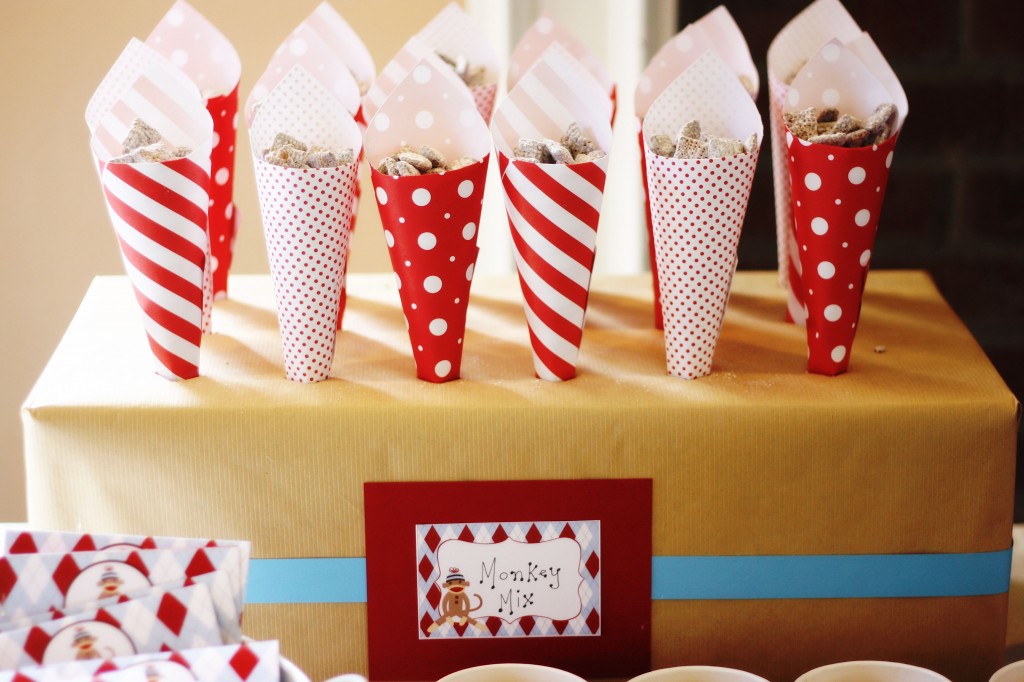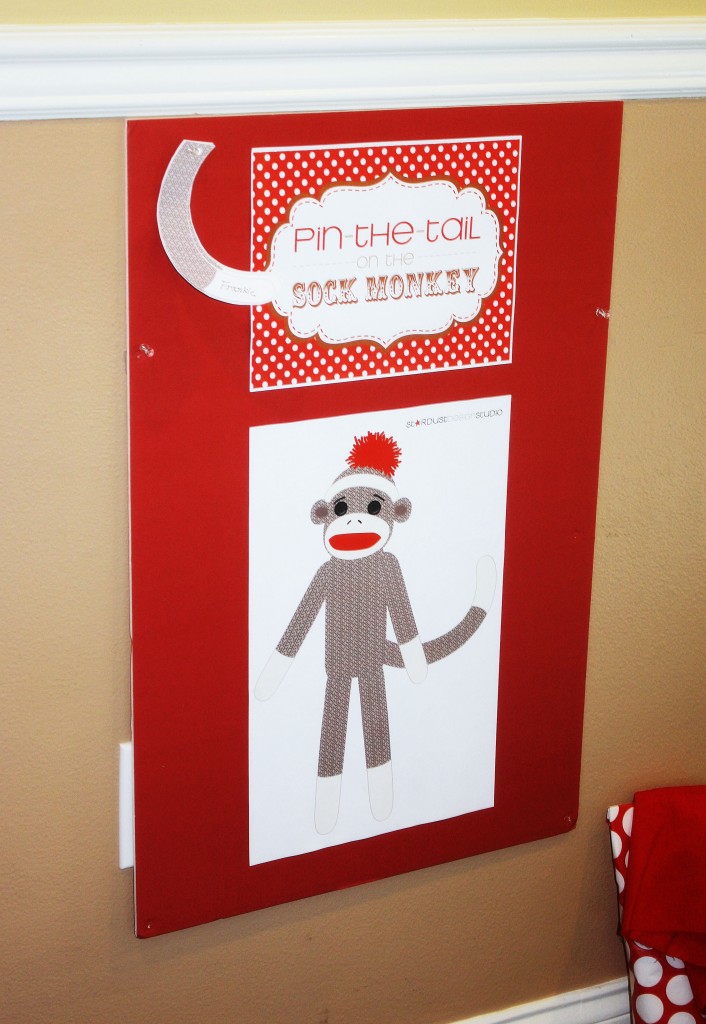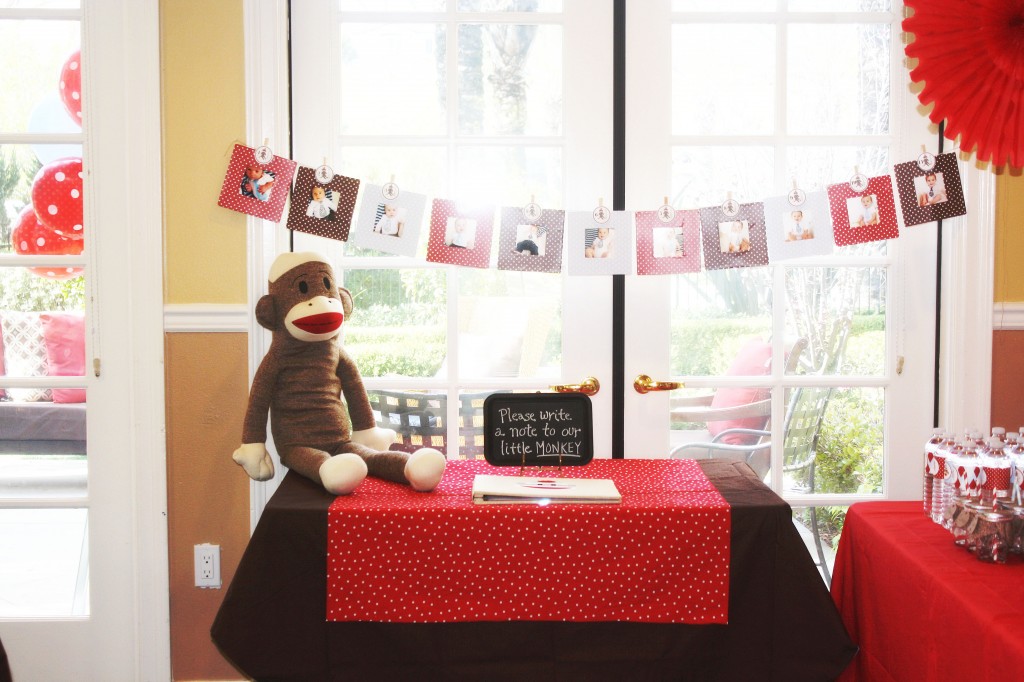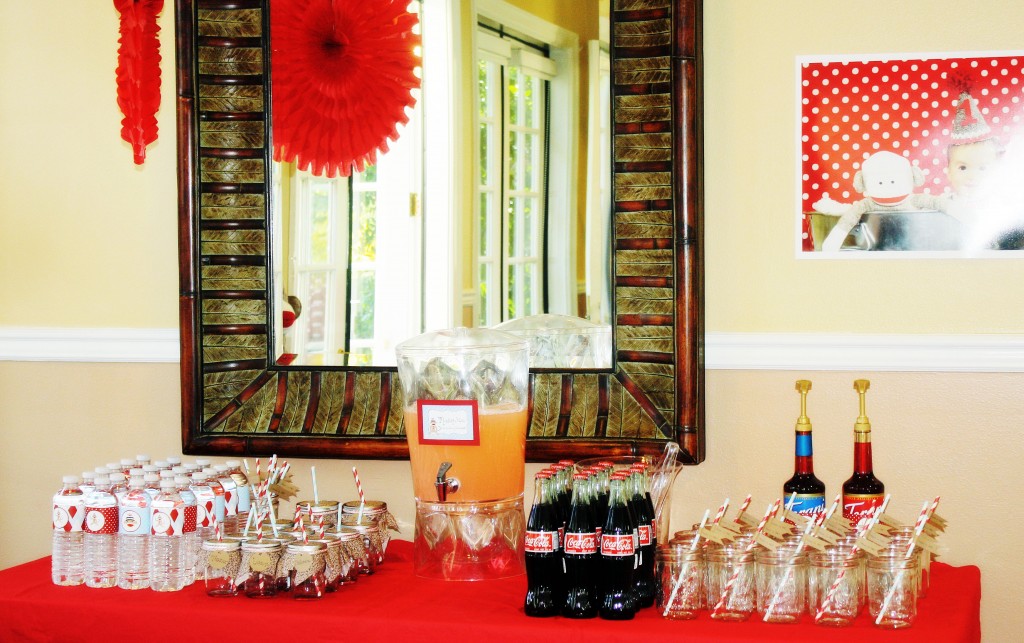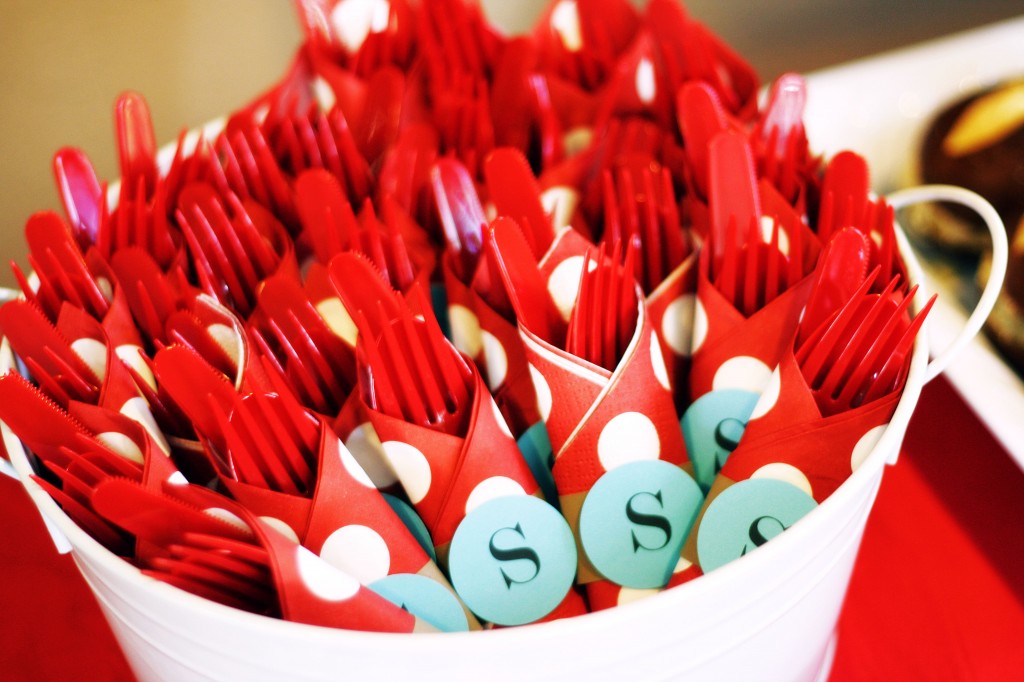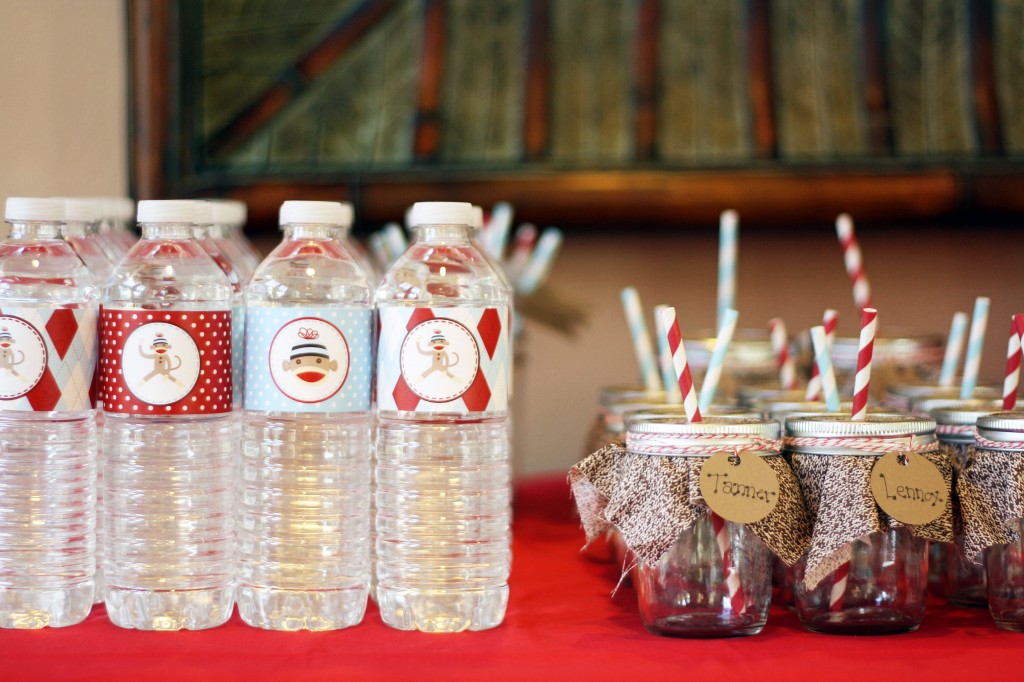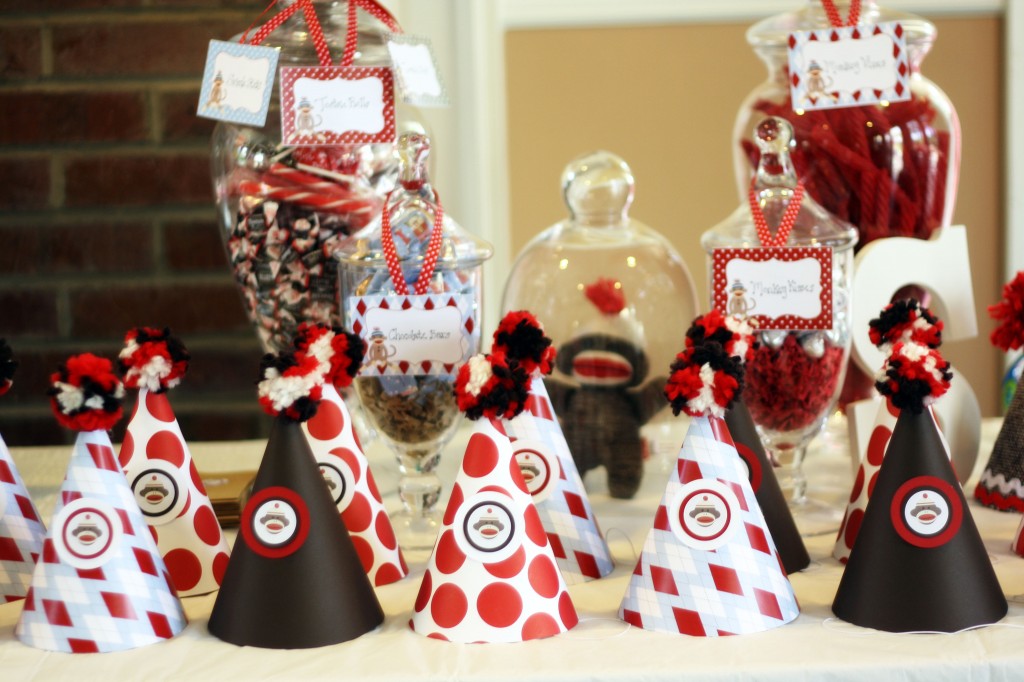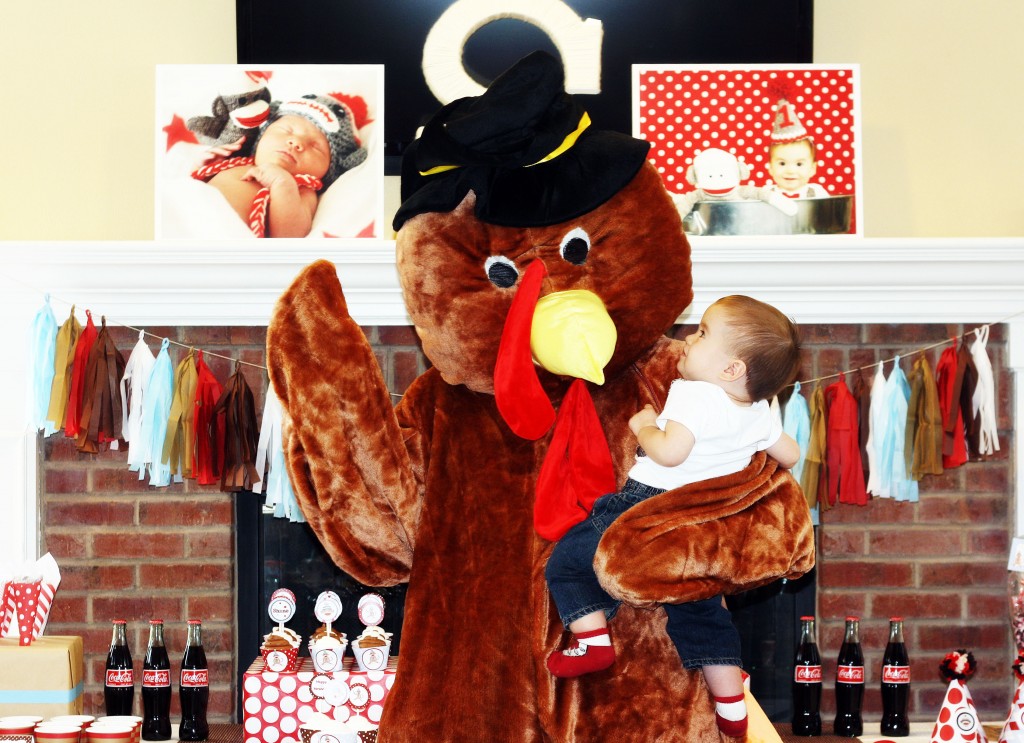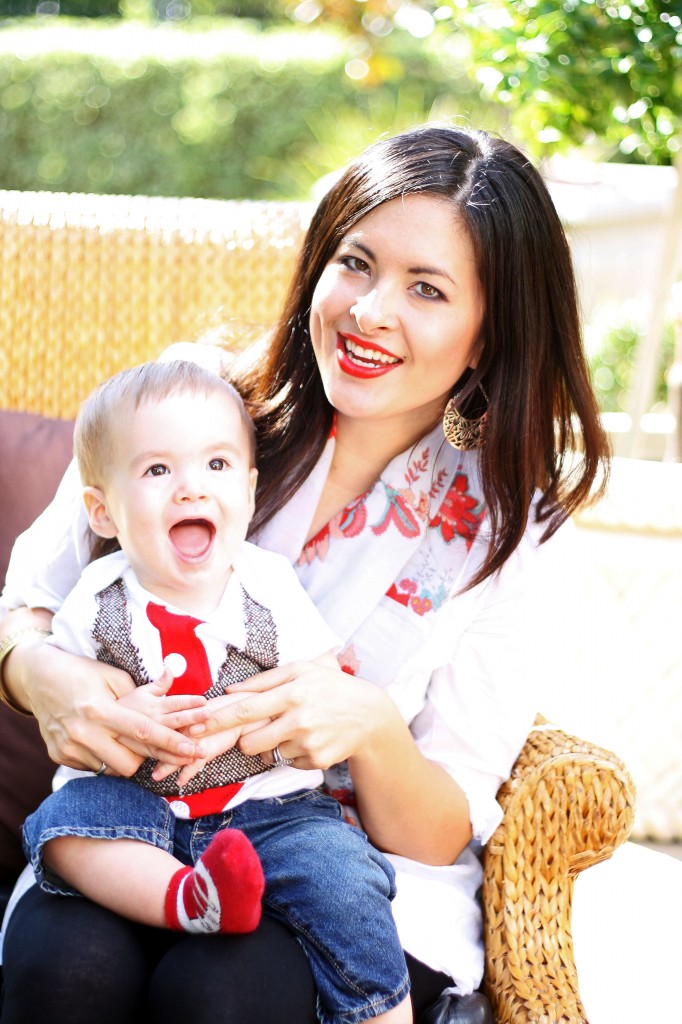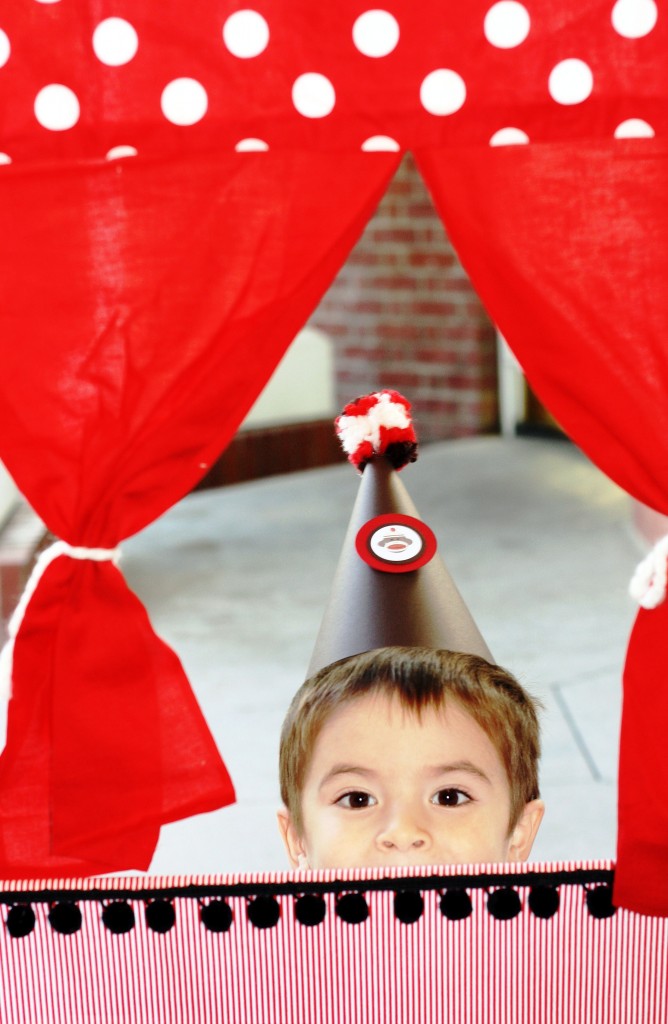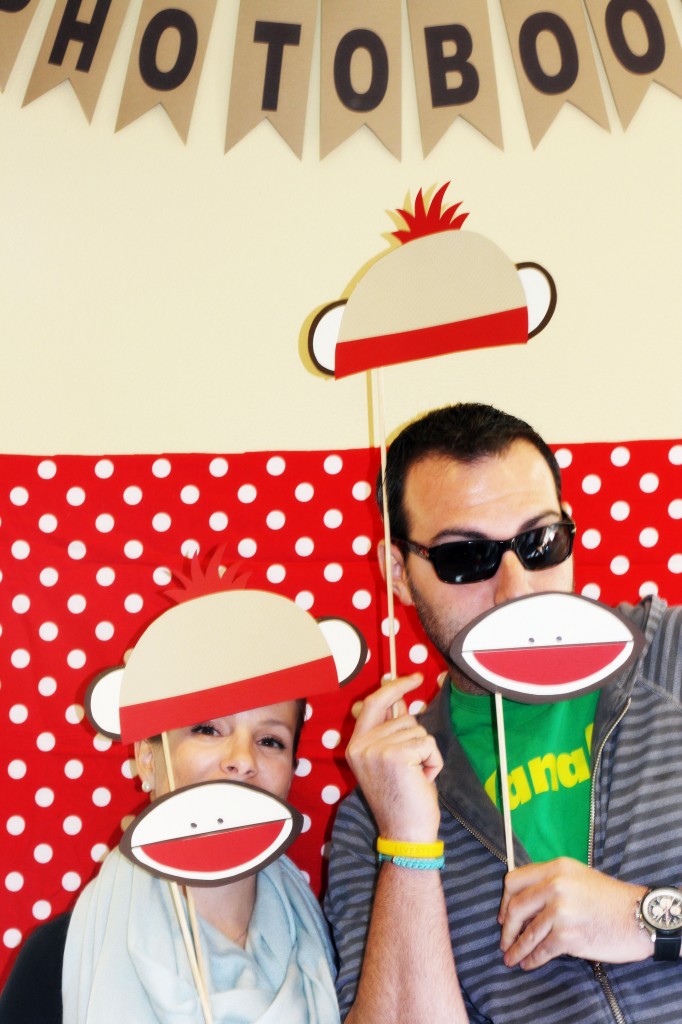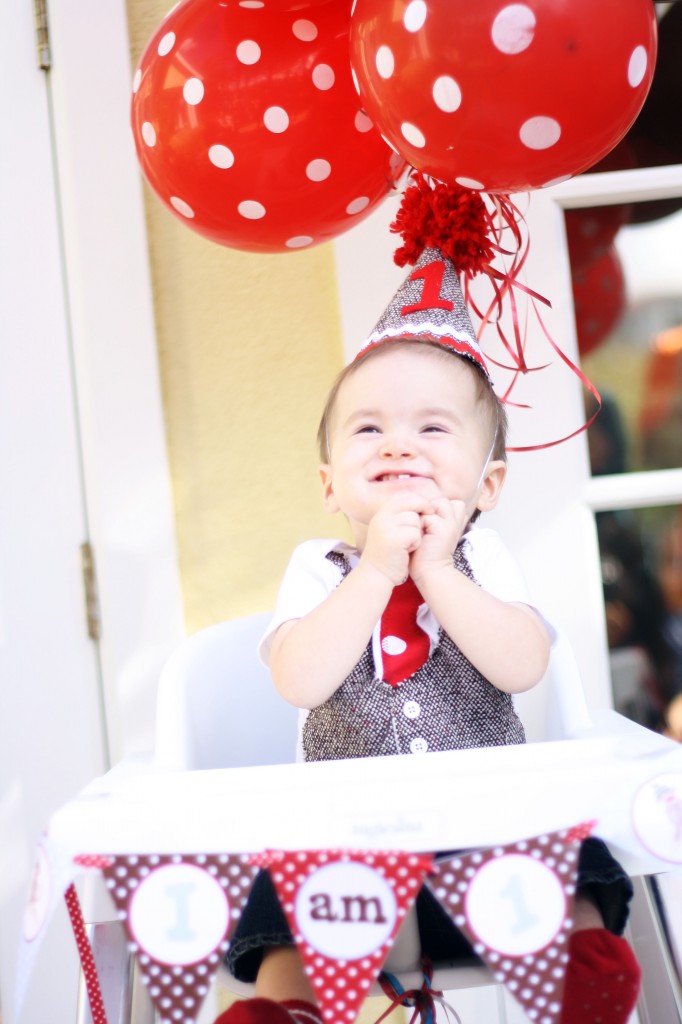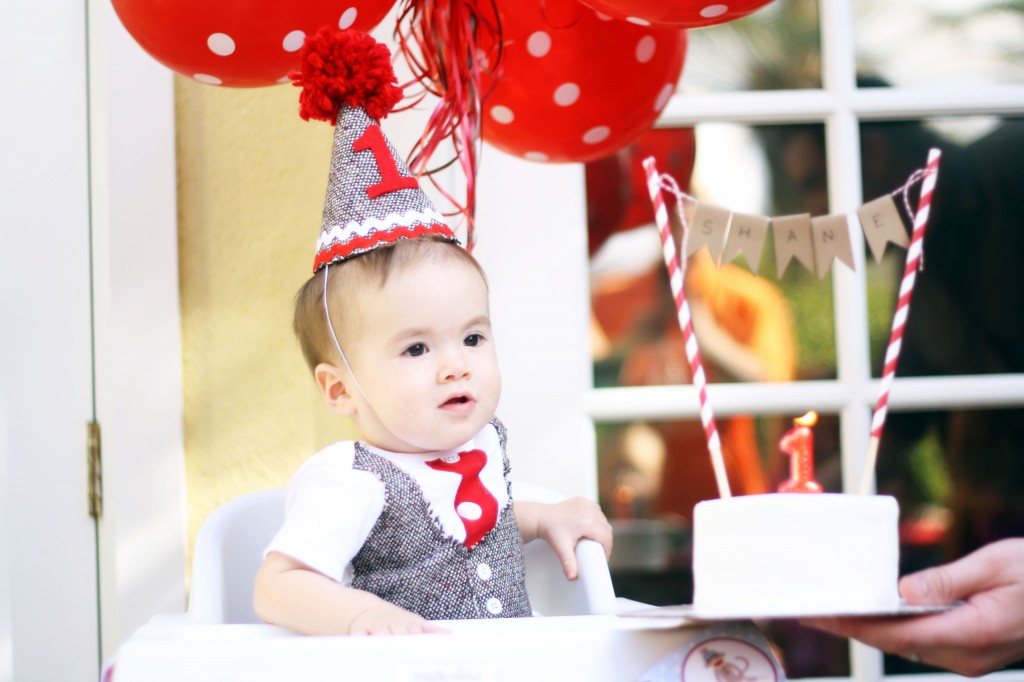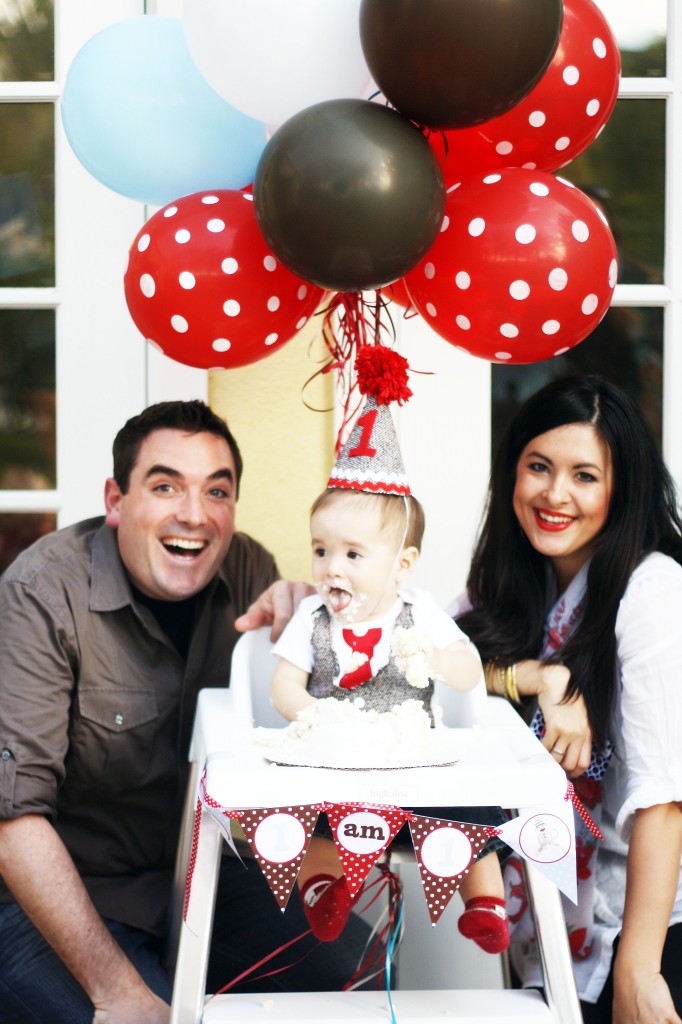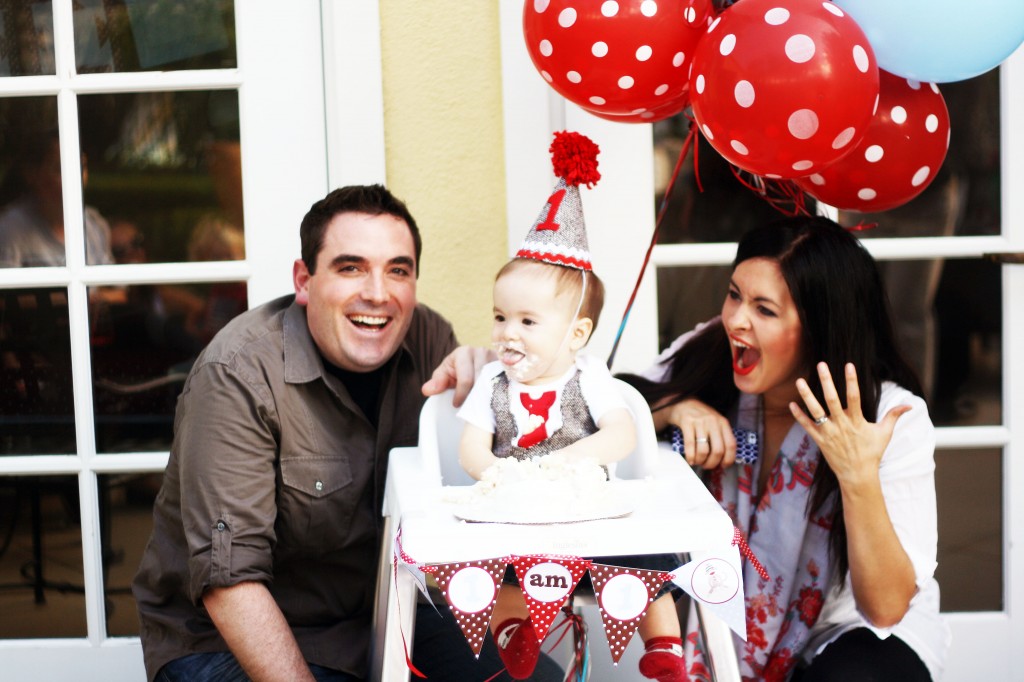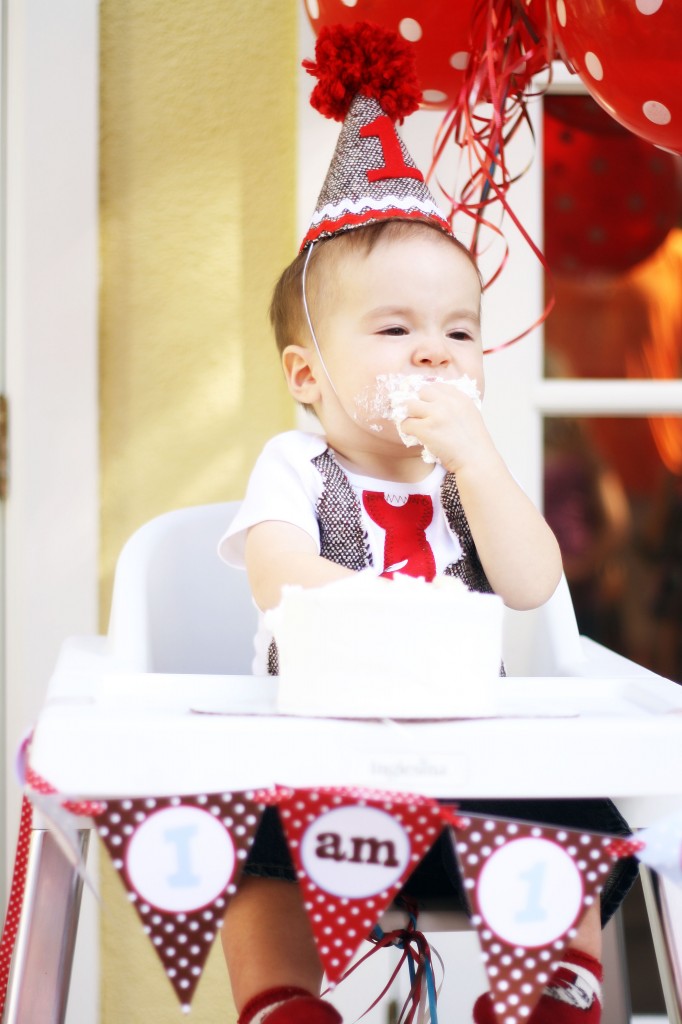 This was the first year I set a New Year's resolution for myself to "lose weight". I wasn't sure what I was going to do, which approach I was going to take, or how I was going to find something that fit my schedule with these busy boys. I had been working out, and I thought I was eating healthy but nothing was happening! I held on to 7 pounds from my pregnancy with Nathan and then another 7 with Shane. I even worked out 5 times a week while I was pregnant with Shane in hopes of bouncing back quickly. No dice!
I did the usual holiday food binge and then it was going to be go time! I thought a 3 day juice cleanse was going to be a great way to start, but I failed terribly. I like to eat, I felt terrible, was grumpy and lost 2 lbs. I obviously gained it right back and it became clear that I needed a lifestyle change.
I was stalking my Instagram feed (you know like I do every 10 minutes) and I saw a friend posted about the Advocare 24 day challenge that she and her husband were doing. They looked fantastic!! I read her blog, sent her an e-mail, and after she told me more about it, it sounded like the perfect solution for me. You can eat….you can eat a lot. You should workout moderately (which will get you the best results, but not mandatory for results). You will have so much energy (which I needed, but was very skeptical since this challenge eliminates coffee :::gasp:::).
I'm not going to lie….it takes work, it takes completely changing the way you look at the food you eat, and it's not inexpensive (but I can't put a price tag on the results I have seen!). And what I love the most is, my whole family has benefited. We eat GREAT meals now. They are so healthy, so filling, so bright and colorful and I couldn't be prouder to look at my groceries as I unload them at the checkout line.
So here are the details in short. This challenge is 24 days. You can stop and feel proud of your weightloss after the 24 days or you can continue with the healthy lifestyle choices this plan will teach you. The first 10 days of the challenge is a cleanse but really it's just eating clean (meats, veggies, fruits and proteins galore!), and throwing in some meal replacement shakes, fiber drinks and vitamins. Days 11-24 is much of the same only the cleanse phase is over and you add in additional vitamins and probiotic supplements.
Also those of you that are addicted to coffee (ME ME ME!!), this plan includes a drink called Spark that you get to drink throughout the day when you need a boost. And boost it does!!
I'm pretty sure 99% of you reading this are mommies. I do have to let you know that you should not do the cleanse portion of this if you are a nursing mom. While all the products are great for you, any cleanse is not good while trying to keep your calorie intake high for milk production. I did wait until after I finished nursing Shane to start.
As for exercise I have been doing 30-40 minutes on the elliptical 5-6x a week and have been running on the weekends (I am not a runner but while intoxicated on NYE I agreed to do a 10K mud run so I need to start somewhere! lol). I have worked out harder in the past and ate like a bird, but it wasn't easy to maintain and I have NEVER lost 10lbs in a month.
I have lost 10 lbs in just these 24 days alone, have lost 4″ off my waistline, my skin looks better, and I have an indescribable amount of energy. I was optimistic…I have never tried anything like this before EVER…and I have never seen results as quickly as I have with this.
So here is the link you have all been looking for: 24 Day Challenge Bundle . I have it all set up to the exact program I did. The MNS3 is optimal for weight loss and the Mocha Shakes taste so good (you can change the flavor if you would like but keep the MNS3). Please if you have any questions just shoot me a message in my contact form and I am more than happy to help.

Speaking of….welcome to my blog!!

It's a total work in progress but I'm so excited to have a place to share some of my favorite things with you…my family being at the very top of the list.
I will also post some clean eating recipes I have been making and LOVE…especially the ones that my boys gobble up!
Thank you all so much for your interest in this and your kind words regarding the progress I have made. I'll keep you posted and I would LOVE LOVE LOVE to see the results you guys get if you think this could be for you too. Good luck! xo
I had a blog….it's a very neglected blog.  I decided that 2013 would be my year to give this another go!  After the birth of my second son things got busy around here and I have since dedicated my time fully to being a stay at home mom. I think we have finally found our groove (he finally lets me sleep) that I now have the time to fit blogging back in.
I'm excited to have a place to share my family, my thoughts, my inspirations and the things I enjoy doing.  I'm someone of not many words, and many more photos.  So let's get this started and see where my (second) blogging journey takes me…