I stumbled out of bed this morning barely alive from night two of very minimal sleep (our boys are sick AGAIN, it's too sad to even talk about-they are getting better though and that's what's important).  On my way to brush my teeth, I tripped over the scale with my eyes half open and decided just to stand on it and see if it wanted to be my friend today.  It thought about it for a second, and there it was….the number I haven't seen in over 4 years.   My pre-Shane, pre-Nathan, my "If only I could ever get there again" weight was staring me right in the face.  My goal weight!!  I got off the scale then back on because I didn't believe it.  It was true….I have lost 20 lbs in 2 months!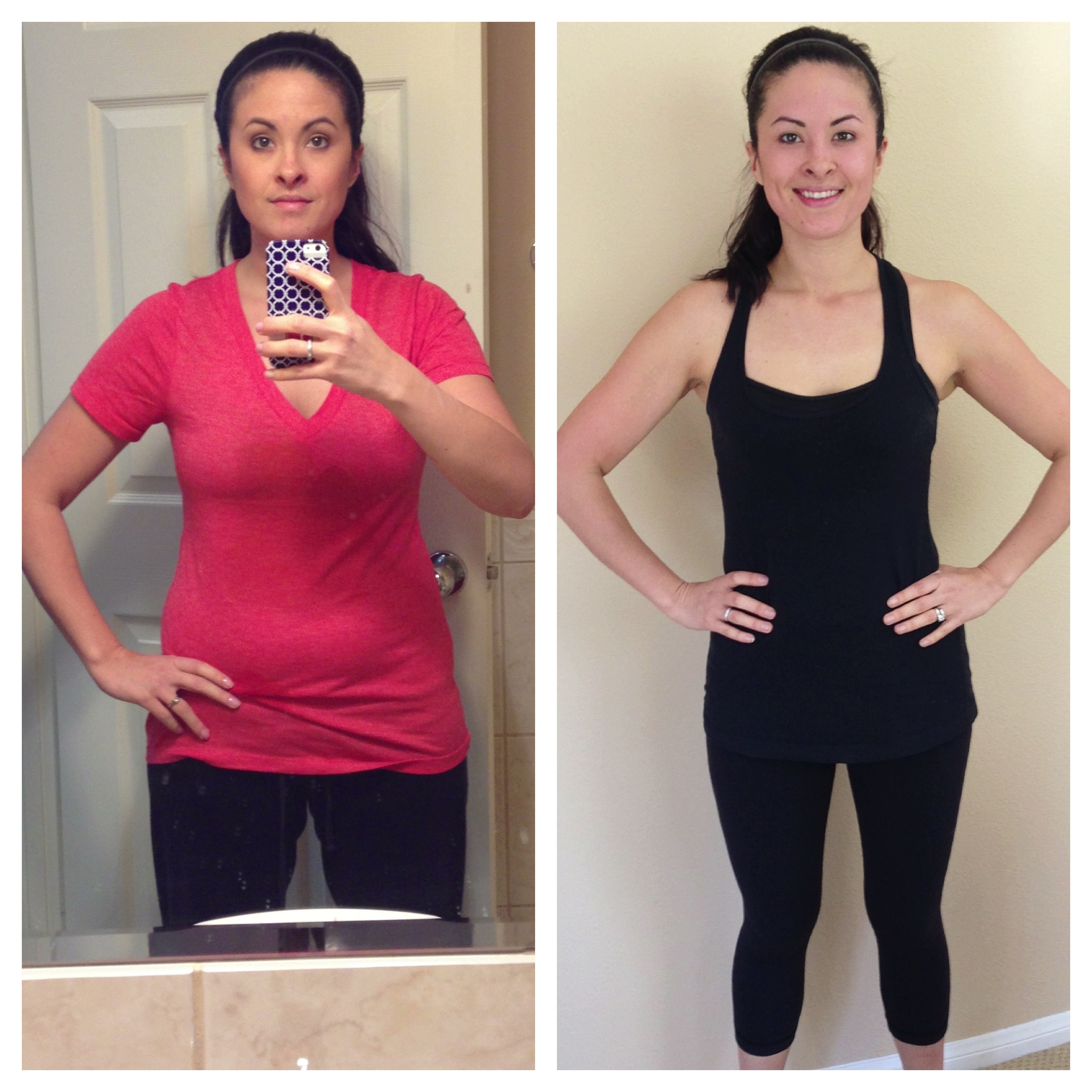 If I could kiss my friend Jenny I would! She put herself out there and shared her success with the Advocare 24 Day Challenge, and really inspired me!
I still don't know how it happened so quickly, and I honestly can't believe how simple it has become since I first started.  We eat more, we eat more often, but we just eat better….way better.   I do exercise daily, or at least as often as the boys will let me.  This ends up being a broken up 35-45 minutes on the elliptical machine each morning, a long run on the weekend, and I try to get to the gym for 1-2 classes a week.  I think that's what I have loved most about Advocare.  It's not only for weight loss, it's a fitness program.  Just 2 months ago I could only run for maybe half a mile before I would have to stop and walk for a few minutes.  Today I ran just under 4 miles without stopping once.  I have never ran this far in my life, not to mention I actually enjoy it now.  I would love for long distance running to be my new goal since I no longer wish to lose anymore weight….I just want to be active, and stay active.  My friend Liz is a busy working mom of 2 girls Nathan and Shane's age and has totally inspired me with her running journey.  Despite her busy schedule she finds time to run at least 5 miles a day even if she has to do it at 5:00am. She wasn't a runner to start either and now she's on her way to doing a marathon! Thanks to her I signed up for my first 5k in May, then have a 10k in June and maybe it would be "fun" to try a half-marathon someday.  For now, baby steps!
It's so hard to find time as a mom to take care of yourself.  My boys are my priority around the clock, and most days I feel like they are the ones calling the shots (for example Shane is on his fourth wakeup since I have sat down to type this…grrr).  So many people say that being a mom is a balancing act, but let's face it…my life scale is WAY tipped completely in their favor.  I'm an all or nothing kind of person when I am passionate about something, and nothing tops the passion I have of being a good mom for these boys.  This can be seen as a good thing, but it has also consumed me.  I needed to get  back to ME a little bit more.    I find time for exercise now, I make time to prepare good meals for myself throughout the day and make sure I get to eat them when I actually want to (instead of a 3:00 pm lunch consisting of finishing their half eaten sandwiches).  I think that's why this challenge helped me so much…it put me on a schedule, and it forced me to plan ahead better, and to be honest…it was finally something to do that was just for me!
The same is true of this blog.  I had a family blog for awhile but then I realized all I was doing was spending every waking minute with my kids and then sitting to down write about every single thing I did with my kids.  Obviously they will still be  the highlight of what I write about here, but I want a place to journal things I enjoy doing in addition to being their mom.  A place to share things that keep me creative, and keep me feeling like I still have some of my own interests.
Thanks for letting me share my progress with you!  It held me accountable this far just by writing about it, and I'm so happy to have taken some control of my own health and well-being again.  I just turned 33 last week and I'm ready for this to be a great year filled with healthy changes for me and my family!