In honor of Transformation Tuesday I thought I would talk about what happens when we aren't transforming….plateaus!  I have reached one.  In my blogging…in my creativity…in my exercise…in my eating.  I have become complacent in the areas that I don't want to be complacent in.   It's not an entirely bad place to be, in fact my routine is a fairly good one but it's not moving me forward in my goals and that is exactly why I knew it was time for a change.
I'm going to focus on my health & fitness journey because it is one that I haven't done an update on in awhile.  Honestly, I have been happy with my progress…I have enjoyed my morning bootcamp, and my clean eating regimen has been going great.  I know I have come so incredibly far since January of 2013, but just like everything in life….why not up the stakes and challenge myself more?  Also as a busy mama of two let's be honest….I don't really have many of my own hobbies anymore.  Bringing this into my life has given me a piece of my identity back outside of being a mom, and I enjoy digging further into my new interest.
I was at bootcamp about a month ago when a friend of mine showed me a photo on her Instagram of her sister-in-law.  I had met her about 6-7 months back when she came to one of our bootcamps to try it out.   I remember her being in good shape…but what I was seeing in these photos was a total transformation.  I was IMPRESSED.  Then my wheels started spinning…what has she been doing these past 6 months that I could have been doing too?  She has made so much progress, and I am pretty sure I have just been maintaining in that same amount of time.  I reached out to her and she told me what I had a feeling she might say….she lifts heavy several times a week and she is on point with her diet.  She is also training for a fitness competition which I found extremely intriguing.
That night I went home and started entering crazy words into Google…"Bikini competition", "Fitness competition prep coaches", "meal plans for bikini competitors".  Of course photos started popping up that I couldn't help but take notice to as well, but then the rational side of me chimed in and made me realize that actually wasn't ever going to be a goal of mine.  I barely step outside my backyard in a bikini let alone in front of an entire audience of complete strangers to critique every inch of me. Scratch that idea off the list!  What I did start to see though were words like….macros, protein, split workout plans, heavy weight, low reps, supersets, drop sets…I was ready to learn more.
It just so happened this Summer was getting so busy and my schedule wasn't allowing me to get to bootcamp as often as I would like to.  This alone was throwing off my productivity so I had to find a way to change my workouts so I could get them in daily.  I wasn't sure where to begin though so I thought I would reach out to the pros!
After several e-mails to different online coaches I came across Leah Peters on Instagram and I really liked her personality. She's young, extremely positive, motivating and RIPPED!  She also only charged $50 and promised a completely in depth and custom consultation for me outlining exactly what I needed to do to reach my goals.  I figured I didn't have much to lose so it was worth a shot.  Within a week of sending her photos, stats, and answering some of her questions about my current plan…she got back to me with pages and pages of details outlining what to do.  I am not going to get into every bit of it with you (because she can provide you with a plan specific to you) but wanted to share some awesome stuff that I have learned and some changes I have been making thanks to Leah.
I know so many of you are at different stages in your fitness journey so this information will probably be geared most towards someone who is at that "so now what?" stage.  Maybe you have kicked some butt on a 24 Day Challenge, have really seen some changes, and want to get into weights and Performance products.  Maybe you have this clean eating thing down pat but really want to get into the science of what to do to lean out and build muscle.  In 3 weeks time of changing things up I have definitely noticed changes.  I feel and (hopefully) look a little stronger, I am more aware of food and what it is doing for me, and how much I need to have of it, and I have completely changed up the way I work out.
Let's start there….anyone else out there completely intimidated when they walk into the gym?  So many mirrors, so much equipment, so many people who look like they know exactly what they are doing.  So if you are anything like me you walk over to the elliptical, put in a good 30 minutes, do some ab work and then head home.  Nothing wrong with that since you just got in some exercise, but it's not anywhere close to how I personally wanted to be using my gym membership.
In enters this fabulous, easy to follow (but not to do), and effective workout that I was assigned!  I didn't know what a few of the exercises were but a simple youtube search got me all the advice I needed to get started.  I have been given the task of doing a 5 day split which means I lift 5x a week and focus on specific muscle groups each of those days.  Leah also recommended I start each workout with fasted cardio (cardio on an empty stomach) since I work out in the morning.  By doing so, the hopes are that you'll turn directly to your body fat stores for energy rather than utilizing the current glucose in the system as you would be doing had you have had something to eat prior to doing the session.  See this machine?  It's my new friend the stairclimber.  I put in a good 20-30 minutes at high speed intervals to start off my workouts and I seriously want to DIE…go ahead, give it a try!
I put together this nice little chart for some of you who may also be looking for a great introduction into the world of weightlifting.  I took Leah's advice and have put this workout routine into action.  I am LOVING being able to walk into the gym with a game plan, and so far it has proven to create 3 straight weeks of being sore as a result.  In time I will head to her for a readjusted workout schedule but for now this is just what I needed.  She told me it would shock my body and I am going to have to agree with her on that.
FIVE DAY SPLIT WORKOUT PLAN
* Do 10-12 reps of each exercise.  Do 3 sets of that exercise.  Before switching to the next exercise do 30 seconds of a cardio boost (jump rope, burpees, mountain climbers etc).  Go through the entire circuit then repeat 3-4 times (due to time constraints I have only been going through each circuit 2x leaving myself time for abs/core at the end).
As for ab and core work she has suggested 10-15 minutes of focused ab workouts every other day or 250 situps/bicycles/ab moves every single day.  I have turned to Pinterest for some ab-inspiration and have been using THIS AB WORKOUT and THIS ONE too.  Call me crazy but I have been having so much fun with this.  I can't tell you how empowering it feels to be able to push yourself, and walk out of the gym with your legs or arms shaking and know you were mentally capable of working yourself to that point without giving up.
Next up…my diet.  AdvoCare has taught me so much, and I couldn't be more thankful for the entire process and what it has done for my family and I in regards to clean eating.  What I like about my new plan is it's a simple adjustment because I'm basically already doing it now and don't even think twice about it anymore.  The difference is I am back to counting calories and counting my macronutrients.  If you don't know this already there are 3 macros….fats, carbohydrates and protein.  Based on your goals, your weight, height etc there is a formula that will get you the perfect equation on how to balance your calories and macros to get you to where you want to be.  Here is a great calculator for finding your targets.  Leah calculated mine for me and I can already tell it is making all the difference.  I am put on a plan that allows me 1500 calories (doesn't include burn off calories from exercise), 45g of fat, 130g carbohydrates, and 150g protein.  Using MyFitnessPal I just enter in my foods for the day and juggle things around to fit in all my macros.  If you want to save up some of your macros for a treat….go ahead and do it!  I am trying my best to be careful with this though….could I fit eating a donut into my macros?  Sure!  But that's not the route I want to go with this.  I am looking to eat the most clean, balanced and nutrient meals I can.  I know this probably all sounds rather overwhelming and super strict, but really it's not far from what I have already been doing.  At first it felt a bit different but now that I have it down to a science….literally, it's just become routine to me.  Want to see what a typical day looks like?  I think you'll be surprised by how much I am eating and what I am eating.
Pre-workout & during cardio
After cardio-right before weights
Breakfast
3 egg whites, 1/2 cup spinach, 1/4 oats with cinnamon & tomatoes or salsa
Snack
Two words:  Quest Bar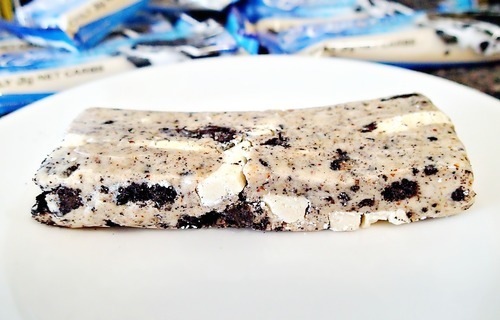 Lunch
Two turkey meatloaf muffins, 1/2 sweet potato & green vegetable
Afternoon Snack
More Spark & hard boiled eggs or cottage cheese (yes I have brought dairy back in this case just for all that protein)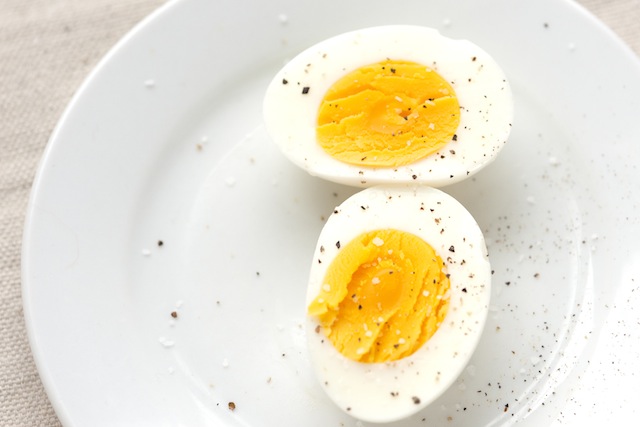 Dinner
Salsa chicken, 1/4 cup black beans, salad with red wine vinegar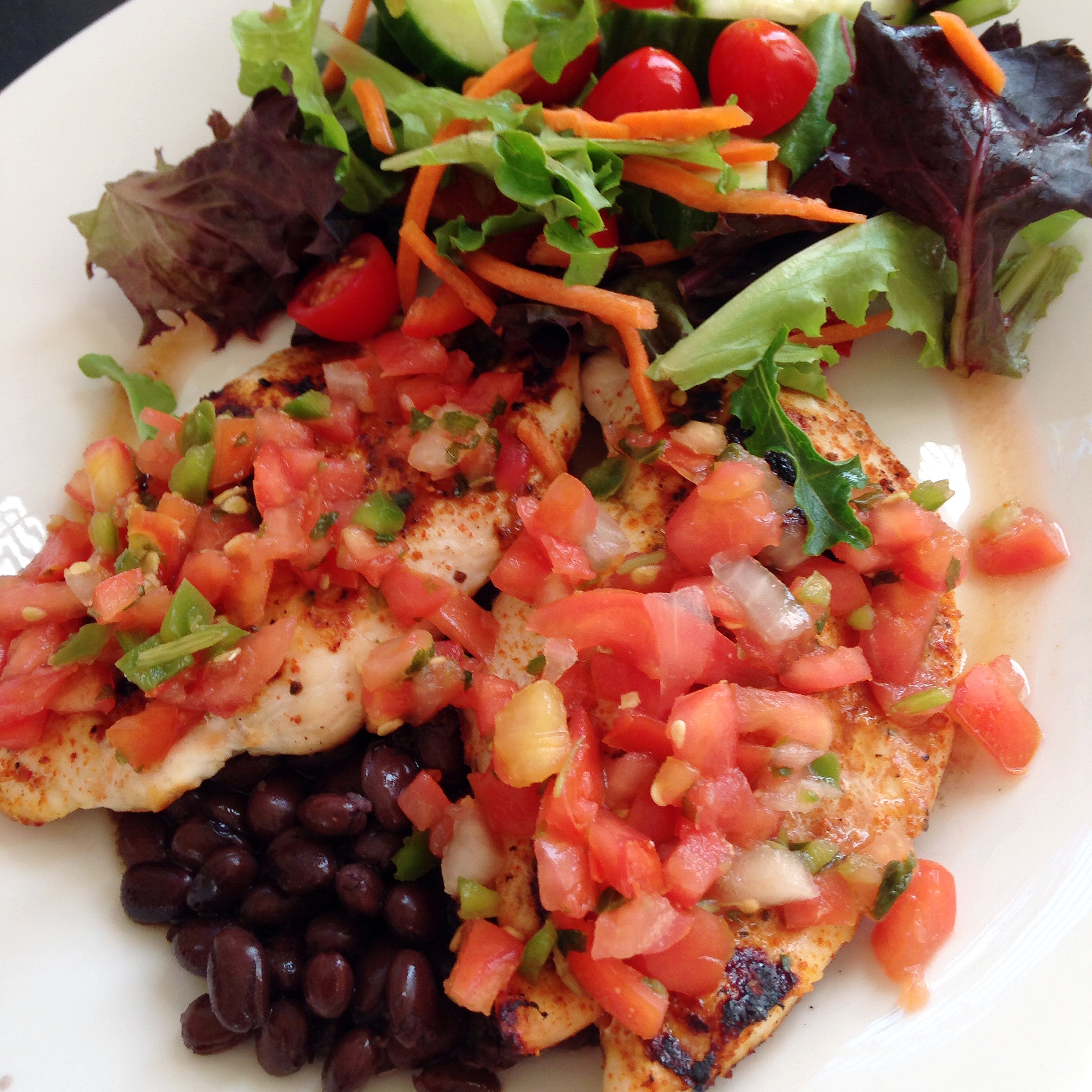 Obviously I change up my meals and snacks to keep things interesting, but this is what a typical day would look like.  Very similar to what I have been doing only I am probably eating more, I definitely am getting way more protein, and I was way overdoing it on the fruit before which was spiking my carbs.  Below you can see what a day like this would add up to in my macros.  This was also right around 1500 calories.  I love the organization to this, and I am so visual that using MyFitnessPal again is really helping me.  You also really start to see how much a glass of wine can screw up your macros for the day…makes it was easier to pass on one of my favorite treats.
So what has this done over the last 3 weeks?  I think I am starting to notice a difference in my arms, shoulders, back, and legs.  My stomach will always be my trouble spot but this is giving me some hope that I will eventually get some definition.  I have found the ultimate motivation in putting myself out there by posting progress photos.  It holds me accountable and being able to track progress really keeps me going.  I always recommend people take as many photos of themselves along the way.  Even if you don't share them with anyone, you will be glad you have them because the scale isn't what will tell the story of your success.  Now if only my "after" photos could get rid of my hideous tattoo….oooh if I could go back and talk to my 18 year old self again.  Lesson learned. lol.
I'm going to try my very best with this, and give it all I have.  Granted I did ask for flexibility in my plan, and since I am not training for anything specific I just want to learn how to find a good balance.  We are heading to Hawaii this weekend and I probably will put MyFitnessPal away, but will still make time for my workouts where I can.  My goal is to check in every month with this new routine and see where it takes me.  So if you see me posting photos of wine tasting nights again you can virtually slap my hand ok?
I hope if any of you are reading this and are struggling with how to push yourself further in any area of your life, that you can maybe dig down and find out what is holding you back from doing and wanting more.  Fear of failing? Fear of it being too hard?  Fear of what others may think?  I definitely have found myself victim to all of those at some point or another.  I've realized when you REALLY want to make a difference in yourself all it takes is commitment, a plan, and putting your head down and getting to work.   Leah told me to put motivational sticky notes all over my house to keep me on my toes and this one is for those of you who may be feeling how I was….
Thanks as always for reading….now let's get to WORK!!