Wow you guys, I am so totally blown away by your responses to my last post that it kind of knocked the wind out of me.  Hence my blog silence….I quite frankly couldn't keep up.  I didn't even blog about December, Christmas, the New Year etc etc etc.  I can assure you we were just busy enjoying it, and it was one of the most memorable ones we have had to date.  See….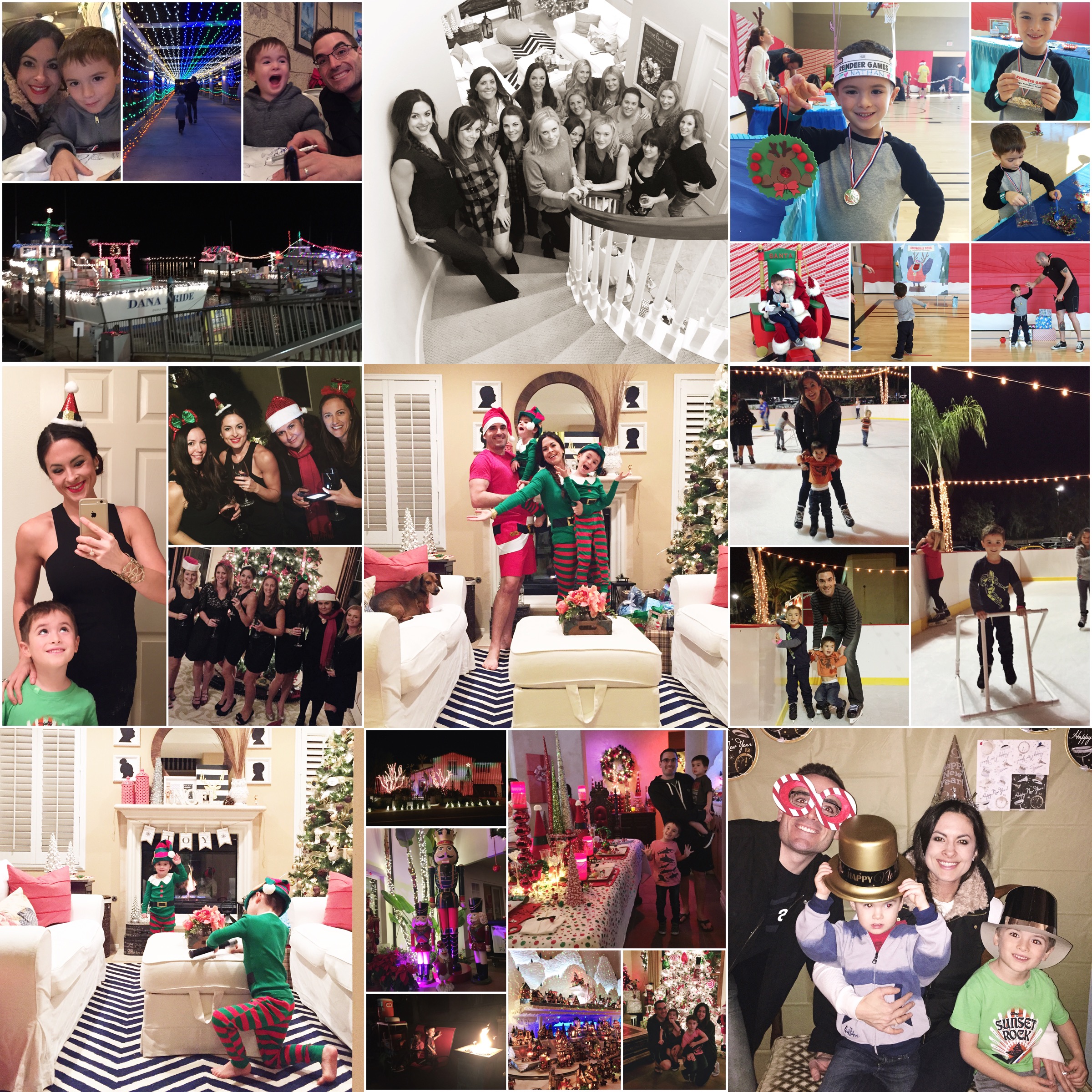 I think this week has been the first time I have been able to come up for air, and I was so ready to get back here and do an update.
Let's start with you guys!  How have YOU been?  Did you set some new goals for the New Year?  Have you been tackling them?  I hope you're taking whatever is driving you right this very moment and are letting it set the tone for 2015.  Most of all…did you JUST BEGIN?  Im not talking outrageous, lofty, intricately thought out expectations for changes you want to see for yourself…I mean, did you just start?  Baby steps!
I already know the answer for so many of you…because you started right along with me.  Holy group 24 Day Challenge Batman!!!!  I honestly have no words.  You guys…last year this tiny group of 20 us came together for a little support and found our meeting place to be most convenient in a Facebook group.  Exactly one year later, there are over 1500 of us in that same group.  1500 amazing, genuine, supportive, motivated, courageous and enthusiastic individuals all in the same place, at the same time, looking for the same thing.  It's an incredible thing to be a part of.   If you are one of them…thank you.  Really, THANK YOU.  Thank you for being nonjudgmental, for creating a safe environment, and for opening your hearts up to complete strangers and turning each of them into your friend.
We are in full swing!!  Some started their challenges January 1st, others are still waiting to jump in, and the rest of us started somewhere in between.  I am on Day 5, and wow did I need I need this cleanse.  I already know the holidays are long gone from my system and really feel like a million bucks.  I will probably do a day 11 update as well as a day 25 update but I would also love to get back into sharing some meal plans and tips with you all too.  I know this is wishful thinking since I have been averaging one blog post a month, but hey…just like I said above, it's all about starting!
So this past week I did something a little different that I am for sure going to continue on with.  Sundays are going to be meal prep day in our house!  I have always done meal planning on Sundays, but prepping is a different story.  I got THESE tupperware containers off Amazon, and they are the perfect size for correct portions and are also divided.  I just saw THESE on Amazon too and they look perfect as well (actually kind of wish I saw them first).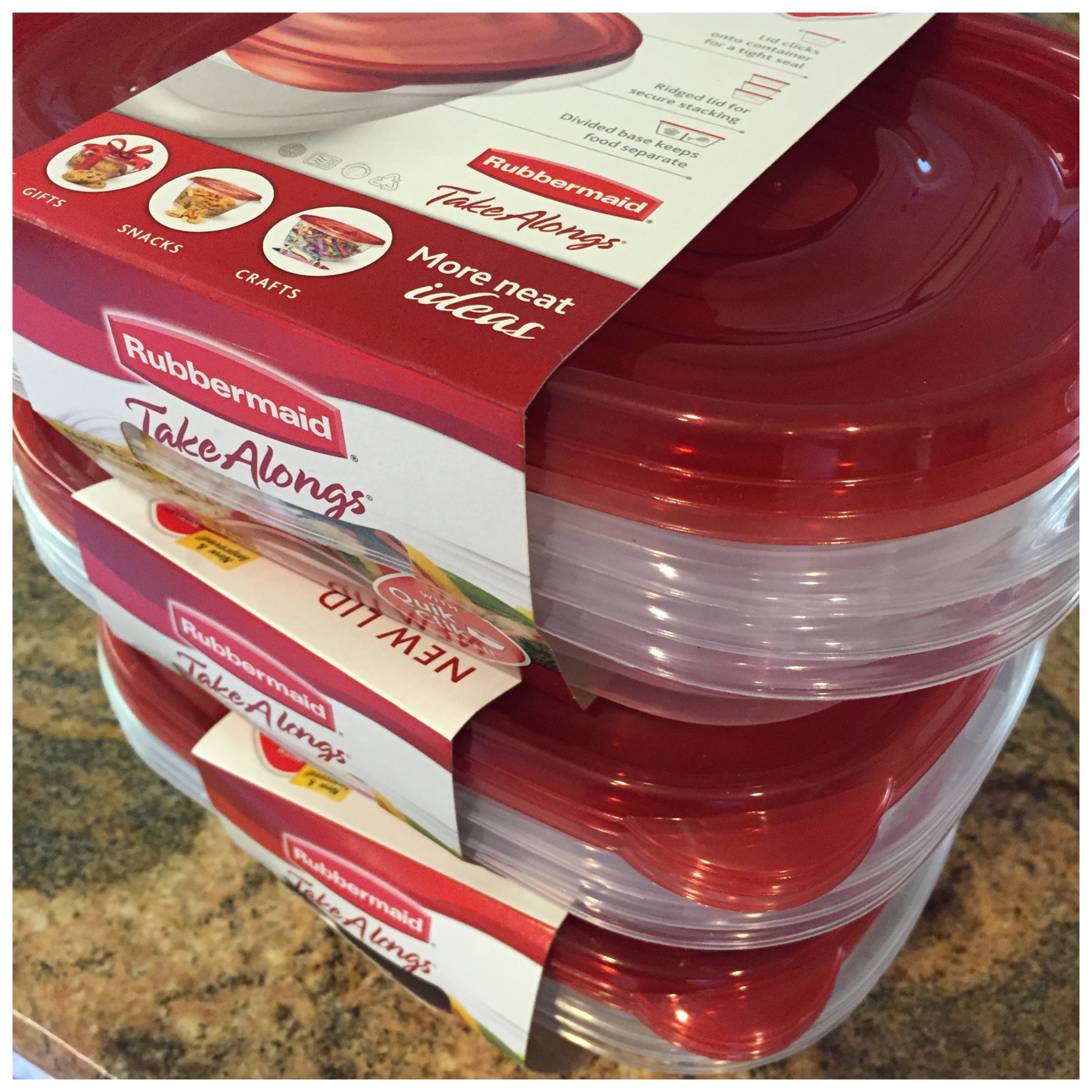 Lunches are what I struggle with most.  If I don't have leftovers from the night before then basically my lunch consists of a bunch of random snacks.  Id love to be able to assemble a big salad with chicken at home, but my kids….well, do I even need to say more?  So having something already made and easy to grab has been a lifesaver this week and has totally kept me on track.  I ended up making seasoned chicken breast, roasted sweet potato with cinnamon, broccoli and brussels sprouts.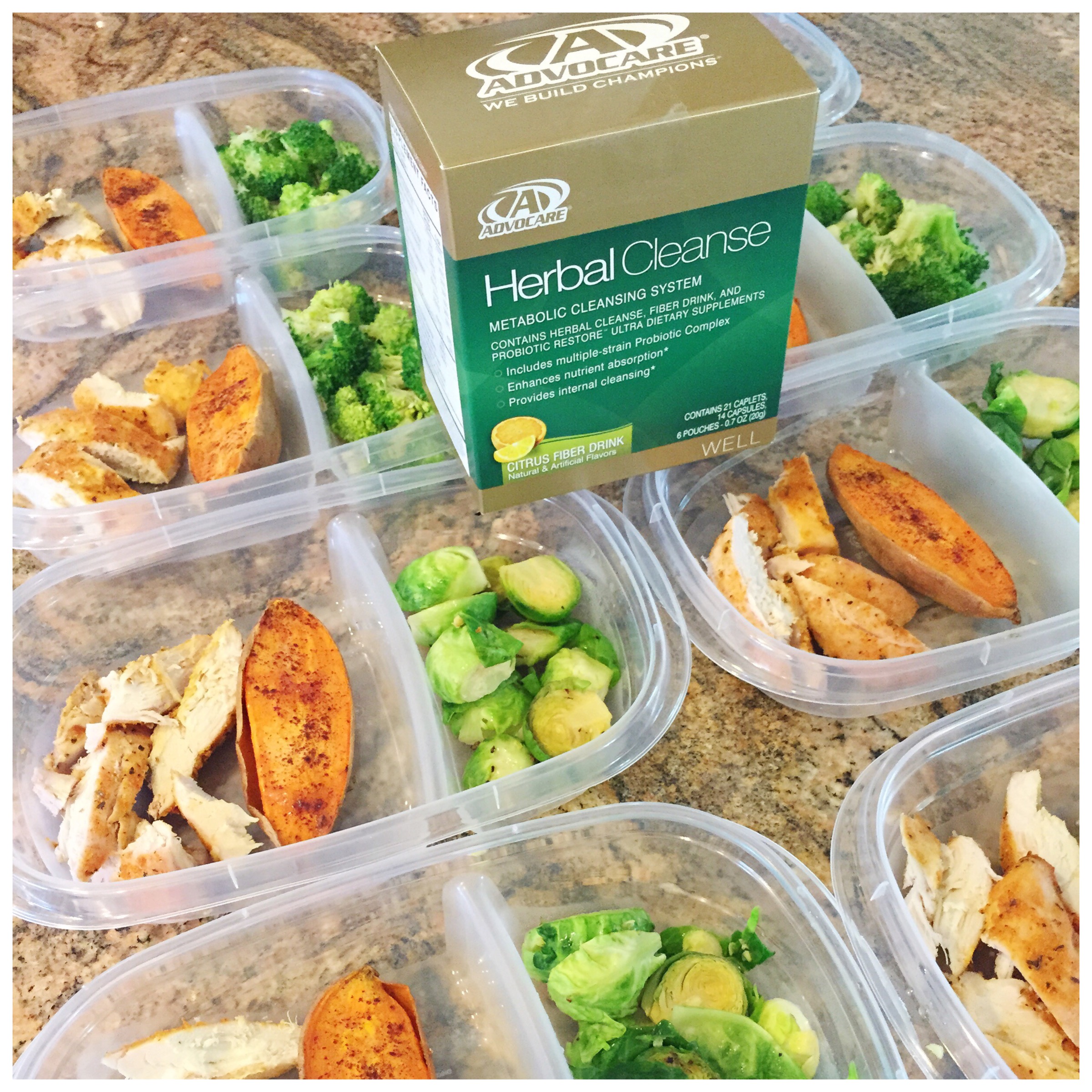 I actually got asked by several people how I prep my chicken so I wanted to quickly touch base on that.  First of all if you don't have Flavor God seasoning then…GET SOME!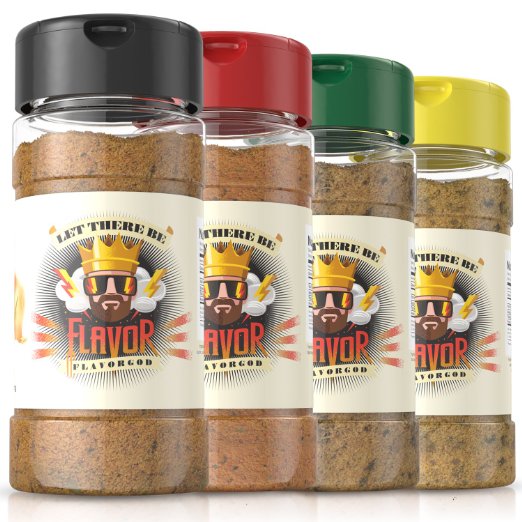 I bought bulk frozen chicken breasts at Costco.  Thawed out the portion I wanted for the week.  Sprayed a cookie sheet with EVOO spray and placed the chicken breasts on top and sprayed them as well. Then I generously seasoned with Flavor God seasoning.  This go around I used the lemon garlic, and it is SO good.  Baked the chicken at 350 for like 25-30 minutes (or until chicken was done to my liking…Im a dry chicken kind of girl haha).  Then I waited for it to cool, sliced them all and divided into equal portions.  I was asked how I reheat without making the chicken dry/chewy and my secret is….I don't reheat it.  I actually spoon some fresh pico de gallo on top and eat it cold and it's so much better that way.   My lunches totally hit the spot this week and I can't wait to prep again on Sunday!
Breakfast and dinner don't usually cause me any headaches.  In fact, being on a challenge causes me less headaches because I am actually prepared for the week ahead and don't have to stress over what Im making.  Plan Plan Plan!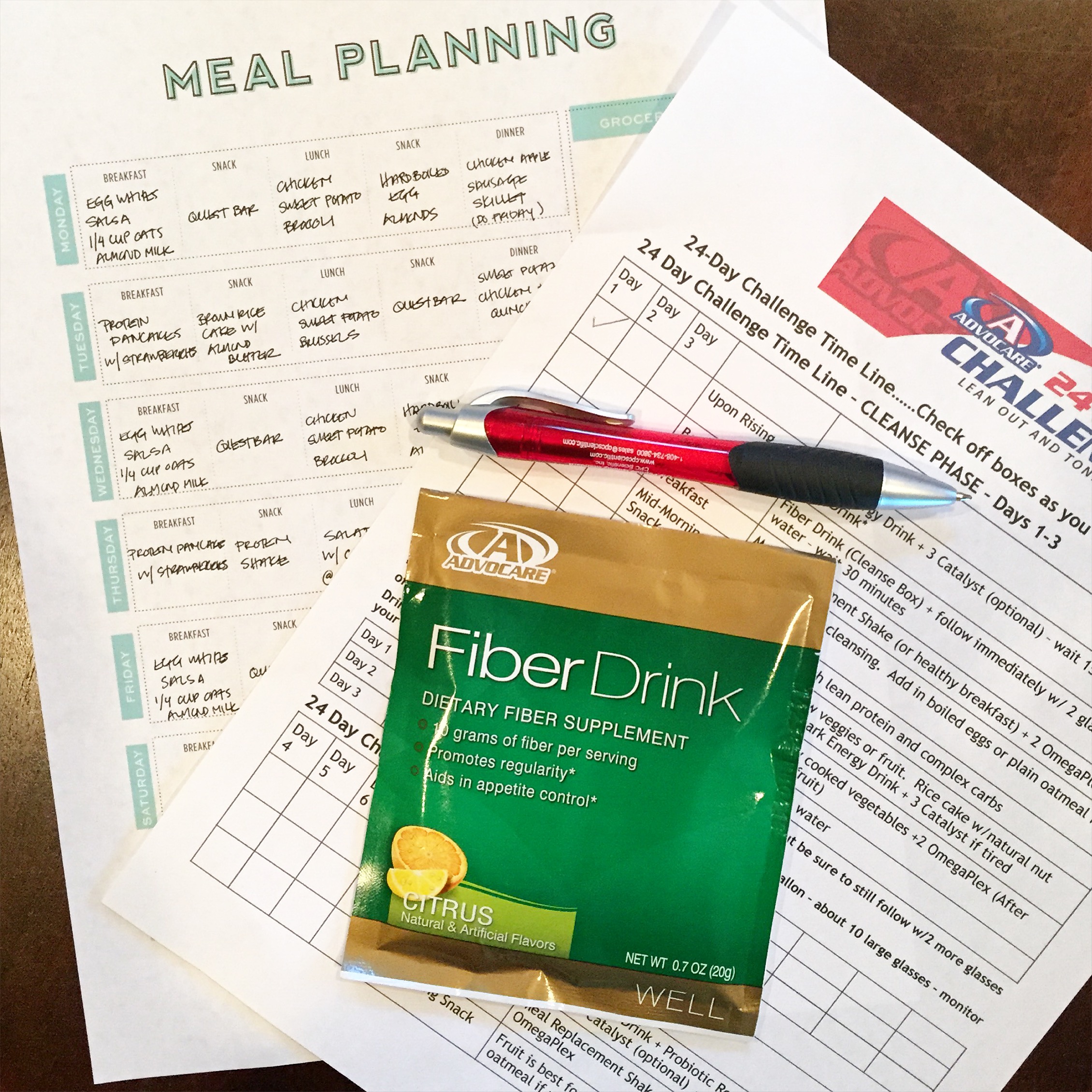 Want to take a look at what was on this week's dinner menu in our house?  It blows my mind when people say they are afraid to do a challenge because they don't think they can eat this way.  Eat what way?  Healthy, delicious, hearty, home cooked  and with large portions?  This is NOT your typical cleanse.  This is not a diet.  This is an educational process that teaches you a sustainable lifestyle!  Greg says I cook way better now than I did before AdvoCare…I don't want to know what he used to think of my cooking, but I will move forward and take this as a compliment.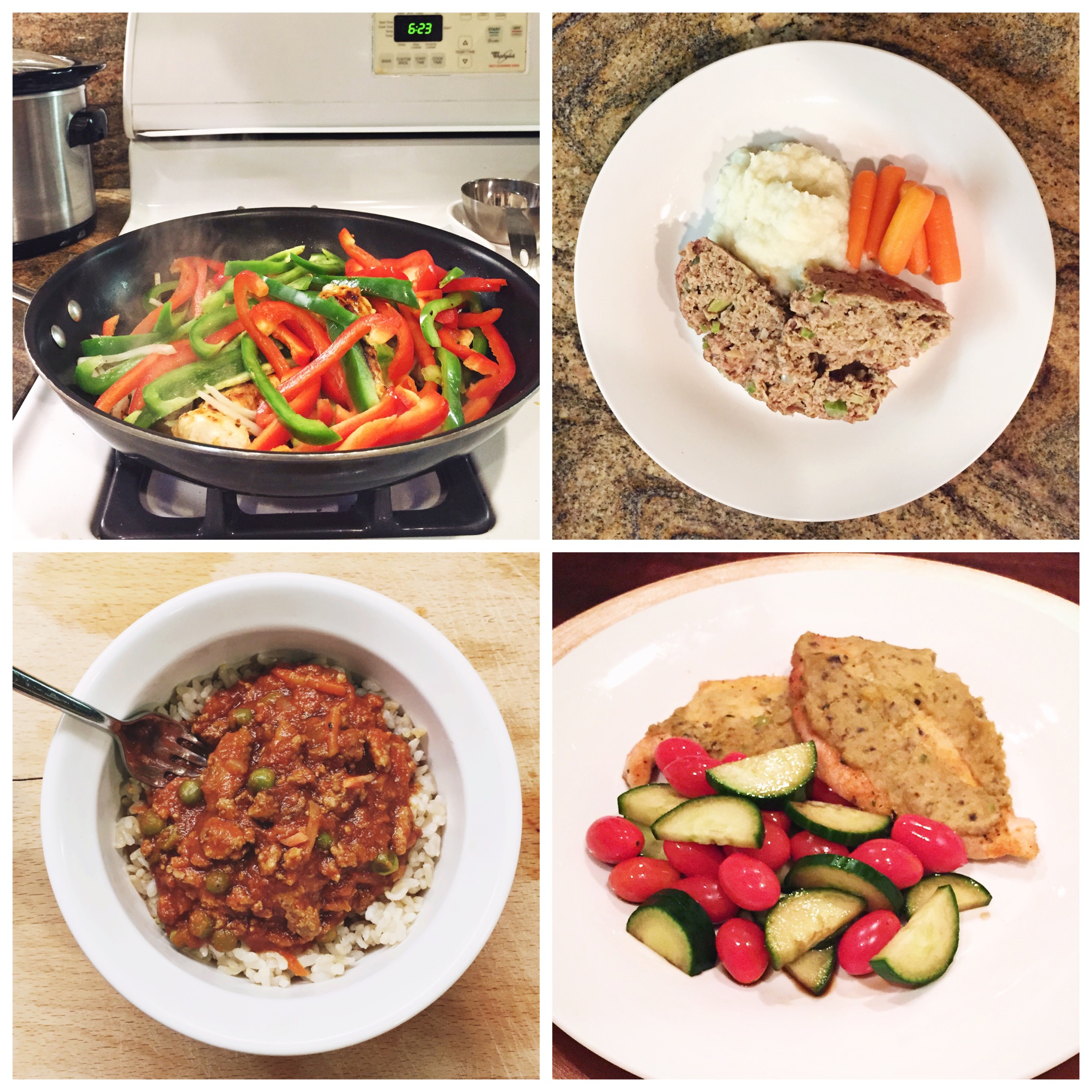 From left to right we had….
1. Chicken fajitas w/ fresh guacamole and pico de gallo (just chicken strips, red & green peppers, onions and low sodium taco seasoning (you can also make your own)
2. Turkey meatloaf with cauliflower mash and steamed carrots.
3. Thai curry and coconut turkey chili over brown rice
4. Hummus crusted chicken (literally just chicken bakes with hummus on top), and a tomato, cucumber and balsamic salad
Definitely put at least one, if not all, of these on next week's menu if you haven't already started planning!  Im excited to share what we have coming up next week!
All in all, I am feeling fantastic.  My goal in this challenge was to reset from the holidays, rid myself of some of my holiday "fluff", up my energy levels, get back to planning and trying new recipes, and of course to support all of our new challengers!  It is certainly not too late to join us so please reach out to either myself or someone on my team and we would love to have you on board.
Also are you on Instagram?  Do you know I have a separate fitness account?  Ill be posting our daily eats, some tips, and of course motivation throughout the next 24 days (and beyond), so come say hi over there.  Would love to connect with you! ——–> @laurenrenefitness
Thanks as always for reading my friends and have a happy and healthy weekend!
*Please note that the Facebook support group is a private group for those working with someone on our team.  They all invest so much time into helping others, so out of respect to them I have agreed to keep it closed.  Thank you for your understanding*