Well another 24 days have come and gone….this time I am happy to report I lost 4.5 lbs but gained so many new friendships, and a world of inspiration.  At the beginning of September I started up a group 24 Day Challenge with my friends Samantha and Jenny. What started as a group of about 20 of us has since grown to almost 90 people in less than a month.
The majority of the group all started together that first week in September, and now the results are beginning to pour in.  I truly am blown away.  I think my favorite part of all these "before" and "after" photos is that "before" many of these ladies were strangers from all over the country, and "after" I am happy to call them my friends.  You have all done such an amazing job in just these 24 days…thank you for putting yourselves out there and giving this process 110%.  Excited to continue on with each and every one of you.
Here are some lovely headless photos of a few of the challengers :).  Who needs a head when you all have abs!! ha ha.  Pretty awesome stuff for just 24 days don't you think?
As I mentioned above I did lose 4.5 lbs this time, as well as 1.5 inches from my waistline and another 1.5 inches off my hips.  My goal wasn't to lose weight this go around, but to tone up in my mid-section since I knew this challenge is a guaranteed tummy fat blaster!  I was also shocked by my energy levels….I completely forgot this added perk to the challenge and it was the much needed jolt of motivation I needed.  I got so much accomplished over the past month because I just couldn't stop…did you see my Halloween crafting? haha.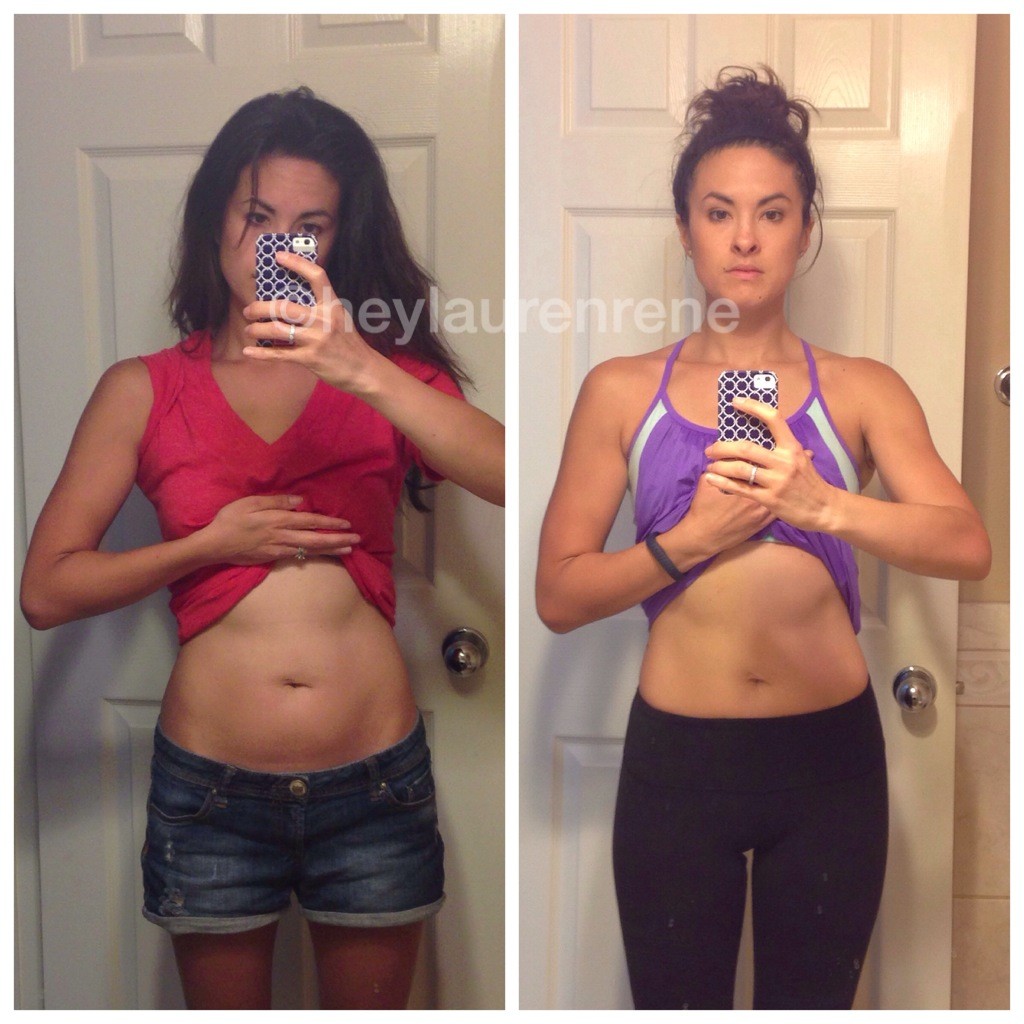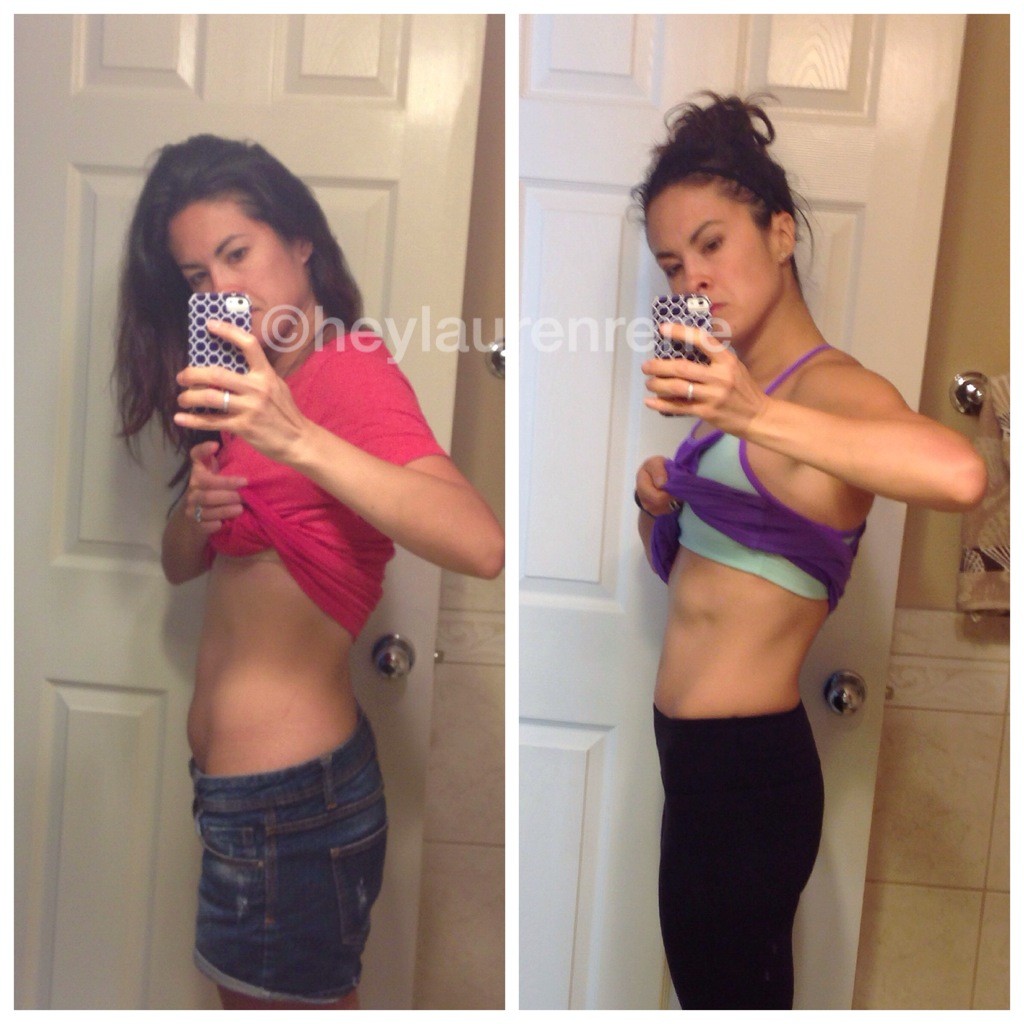 It was a completely difference experience having the accountability of the group.  I didn't want the challenge to end!  Luckily it hasn't….we have all committed to sticking together, helping one another continue on with our healthy habits, and to be there to support the growing number of new challengers that have been joining us.  If you're at all interested in joining us you can send me an e-mail at heylaurenrene@gmail.com.  I can add you to our Facebook group and you will have instant access to awesome clean recipes, new workout ideas, and the support of all these amazing women shown above (and many others)!  The proof is in the chia seed pudding people…the group challenge works!

Here is the link to purchase the 24 Day Challenge bundle and to read up more information about what is included.  If you have any questions please reach out to me…I love helping out any way I can.
That's all for this Workout Wednesday.  Have a fabulous and fit week!!! xo