So in typical holiday-obsessed fashion, I completely decked the halls all day Sunday.  It may have been 80 degrees outside but our house is twinkling, glittery, and smells like "Sparkling Snow" 24-7.  I love it!  I don't really think I have any corners or wall space left for more Christmas DIYs, but I just had to find a spot for this one.  I've been wanting to make this glitter deer head canvas the first time I saw it on Pinterest.  I wanted to change it up just a little bit so I added some thick black stripes to the background.  I love how it turned out, and from a crafting difficultly level I would rank it a 6 out of 10.  Which basically means….TRY IT!  Here is a simple tutorial on what you will need and how I made mine.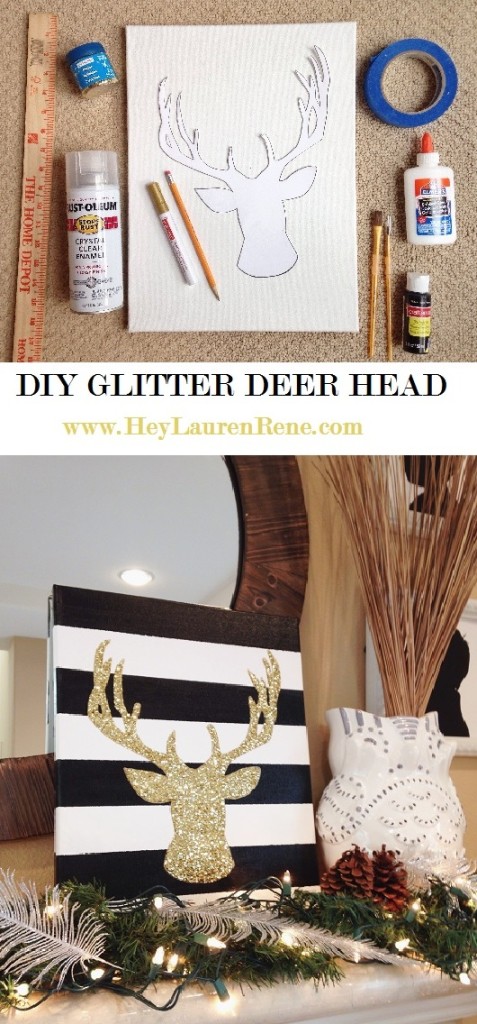 SUPPLIES:
- First go ahead and print out THIS deer head template onto cardstock (scroll down two photos)
- Canvas (mine was 12″x 16″)
- Gold glitter
- Small bottle of black gloss acrylic paint
- Large and small paint brush
- Pencil
- Yardstick
- Liquid gold marker/pen **I'm convinced this made all the difference
- Blue painters tape
- Elmer's glue
- Clear enamel spray or hair spray
Step 1:  I printed out the deer head then enlarged it by 20% on my printer/copier onto two sheets of cardstock.  Taped them together and cut out the silhouette (you can leave it an on an 8×10 if you want I just wanted mine a little larger)
Step 2: I marked off 2″ wide stripes on the canvas with a pencil and the yardstick (just divide evenly based on the size of your canvas)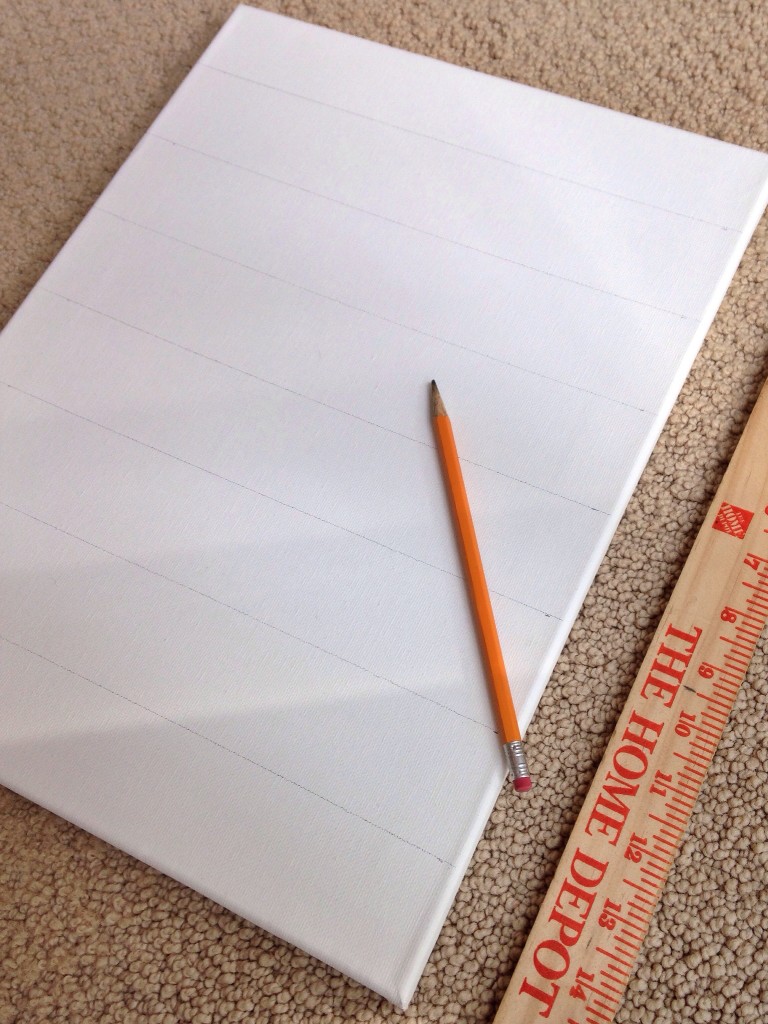 Step 3:  Use blue painter's tape to mask off the stripes you don't want paint on.  Wrap the tape around the sides to the back so you can paint the edges too.  Once the blue tape is on, paint the black gloss paint on the alternating stripes.  Allow to dry.  Then remove the painter's tape.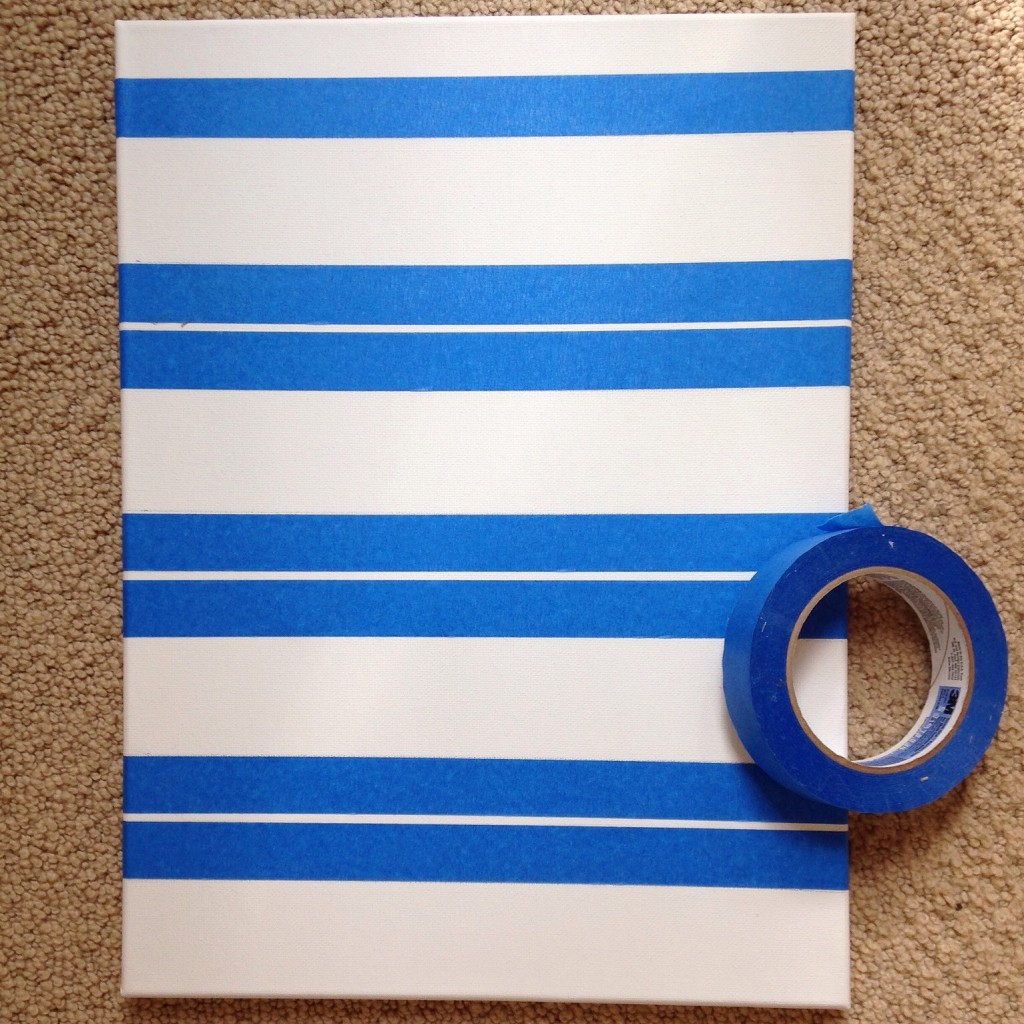 Step 4: Place the deer head cutout on top of the canvas and trace with a pencil.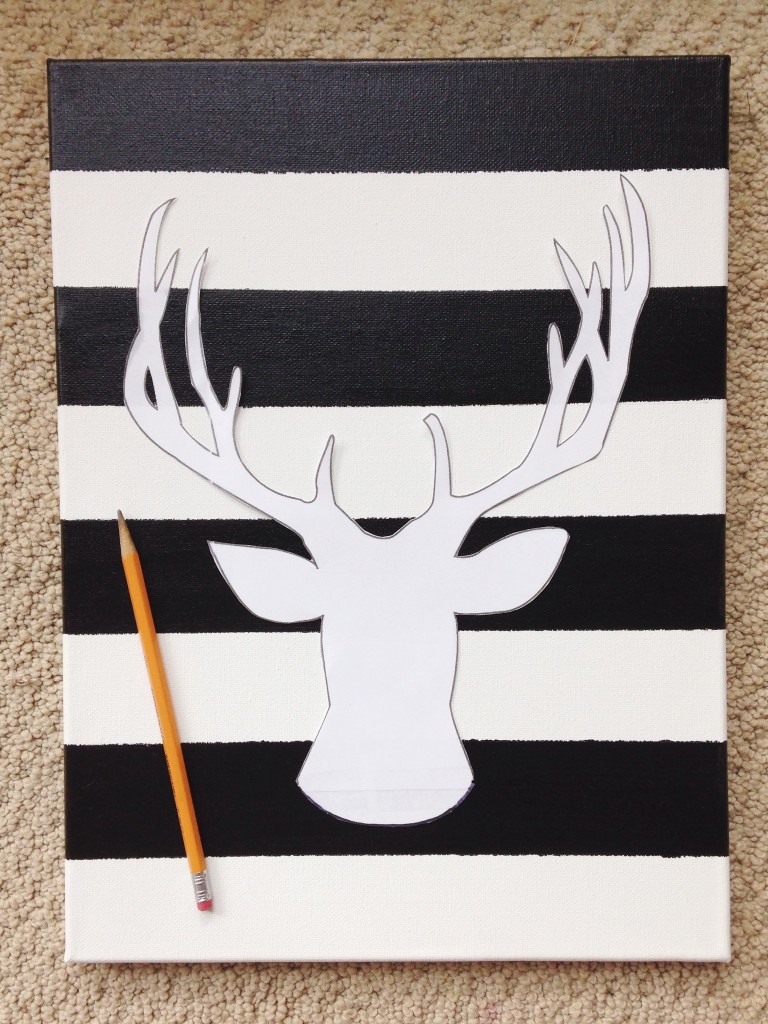 Step 5: Once you have traced the whole template, remove and go over the pencil with the liquid gold marker.  This is a huge step a lot of the tutorials skipped, but I think it's so important.  It's hard to get clean edges with the glue so the gold marker will give you a perfect outline.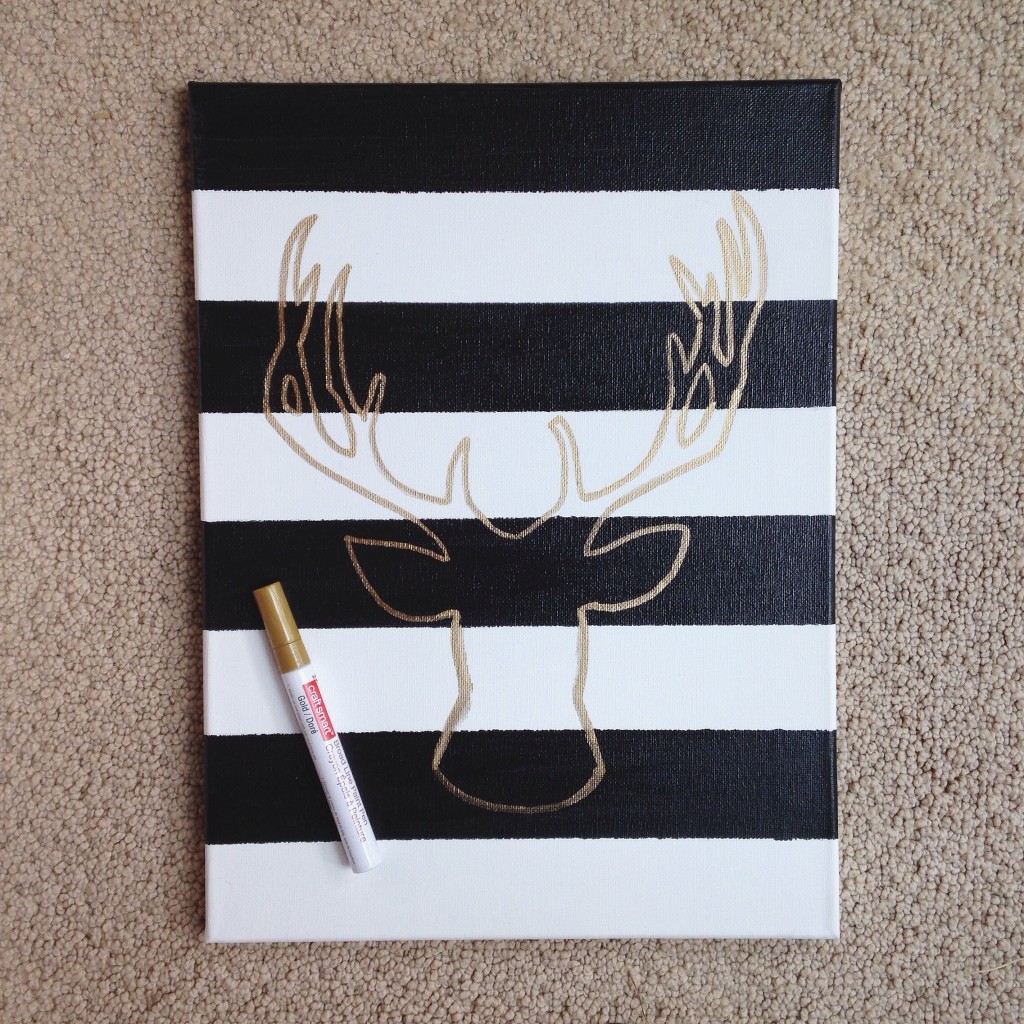 Step 6:  Use a combination of your large and small paint brush to fill in the outline generously with white glue.  The thicker you put the glue the more dimensional it looks.  Try to stay slightly within the gold outline so the edges stay crisp.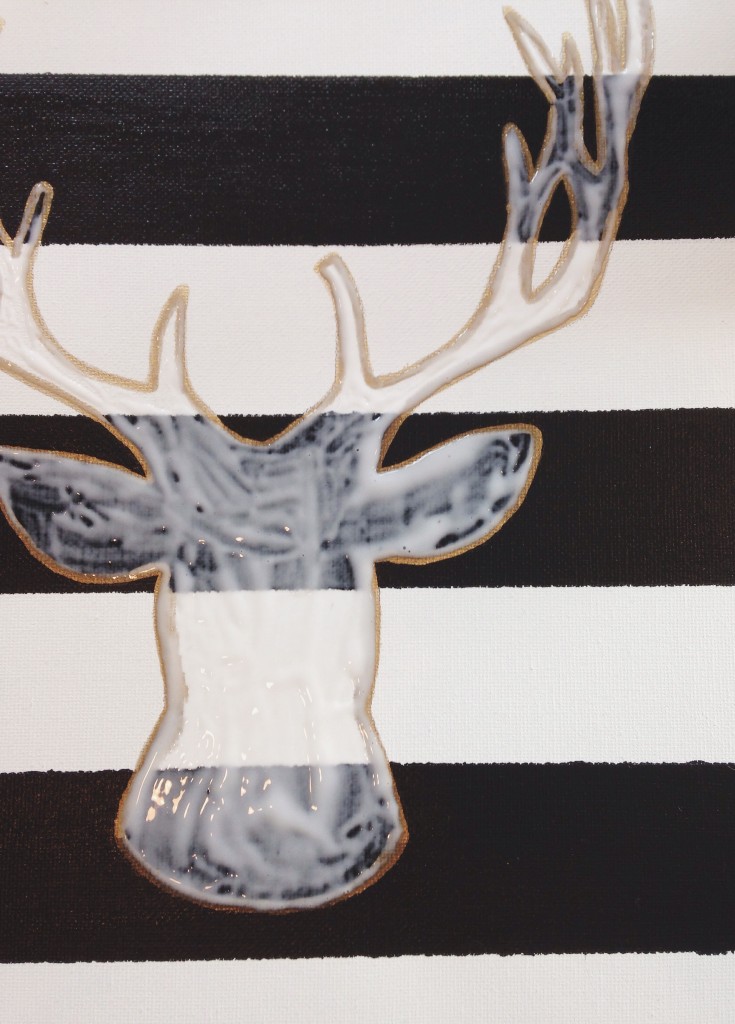 Step 7:  Dump on the glitter and let it set for about a minute.  When done shake off into a paper grocery bag (so you can pour the excess back into the container).  If there are any spotty areas you can touch them up with glue and glitter.  I also used a dry paintbrush and brushed away any glitter that fell outside the lines.  When done give a light coat of enamel spray or hairspray to keep the glitter in place.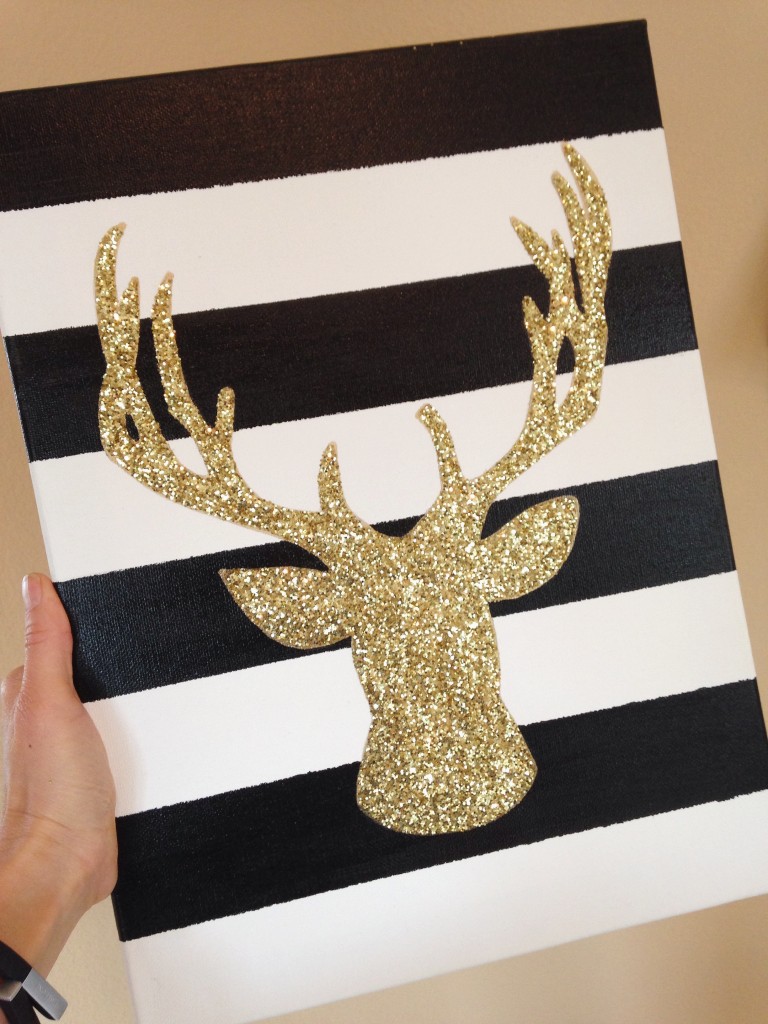 I think by now you know I am a bit of a craftaholic.  Let me tell you…this is one of my favorite DIY projects I have ever done.  I just love how it turned out and keep moving it all over the house because I can't get enough of it.  The only problem I am left with is which household items should I choose to cover in all that leftover gold glitter?  Lookout mason jars, I think I'm coming after you next!  Happy crafting!