Hello from Vermont!!!  Don't let this first photo fool you…10 hours of overnight travel time didn't always look this peaceful.  In fact, Shane decided to not sleep the entire red eye flight until we were landing which was around 2:00am California time.   So let's do the math….he was up Friday morning at 6:00am, only took an hour nap (normally takes a 2-3 hour nap), and then up until 2:00am.  Totally insane.  Then we had a two hour layover in Newark where he is surviving on 30 minutes of sleep and slept for an hour on the connecting flight to Vermont.  So in a 24 hour period Shane slept for 2.5 hours.  OH.EM.GEE!!!  No big deal only missing the extra 10 hours he normally would have!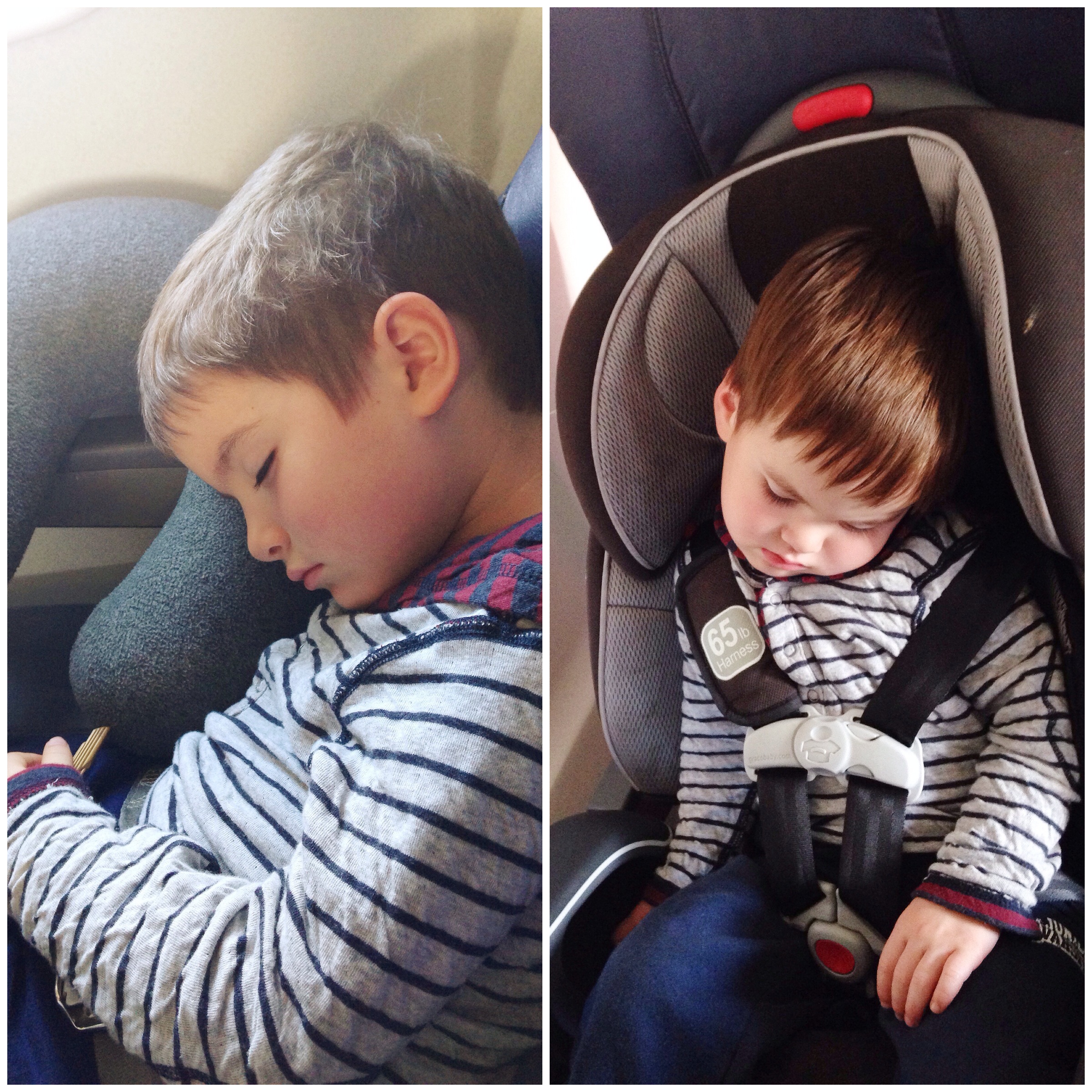 Nathan was great though and slept both flights.  I was jealous since my "sleep" was on par with Shane's.  Despite the lack of sleep the flights went surprisingly quick and these two jet setters were so excited to see their Grandparents!
We got in to Vermont around 8:30am Saturday morning, and before we could even unpack our suitcases and get settled in Nathan was already outside with Mima building his first ever snowman that he named Sunny.

And made his first snow angel too…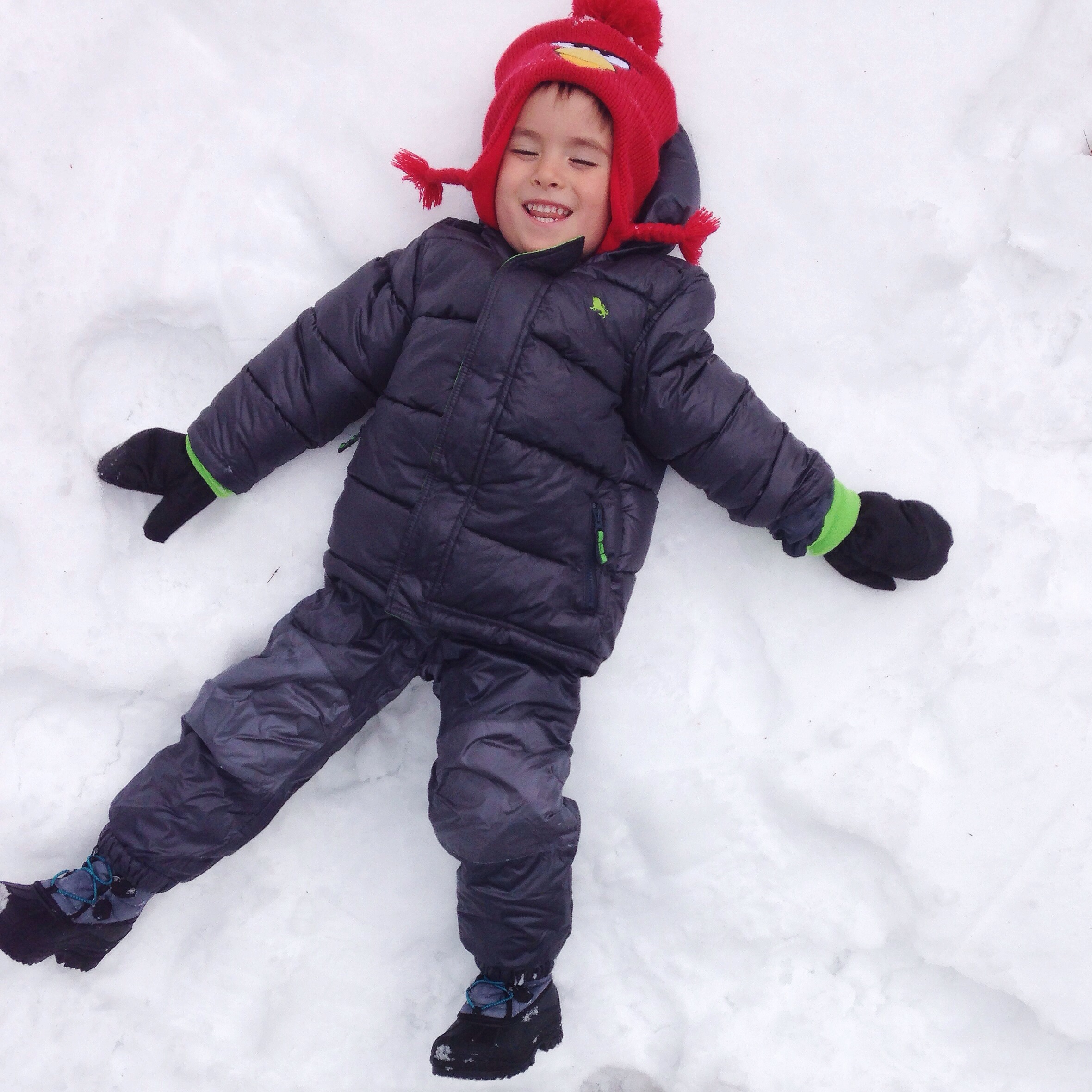 I'm sure it's no surprise that Shane was missing out on all the fun because he decided to nap the rest of the day away, but as soon as we were up on Sunday we headed out so Shane could play in snow for his very first time.  He had no idea what to make of all that cold white stuff at first, but once he started to get the hang of walking around in it, he couldn't get enough.  We hung out with Sunny, we built a snow fort, the boys got pulled on sleds, we had snowball fights, and finished off the winter traditions with having sugar on snow (of course with Pure Vermont Maple Syrup and a pickle on the side).
After all the fun in the snow, Mama and Dada got to have a little fun of their own and headed to Magic Hat Brewery for a tour and some beer tasting.  We may even get to sneak away for a date night in Burlington while we are here, which would be so fun since that is where we got married.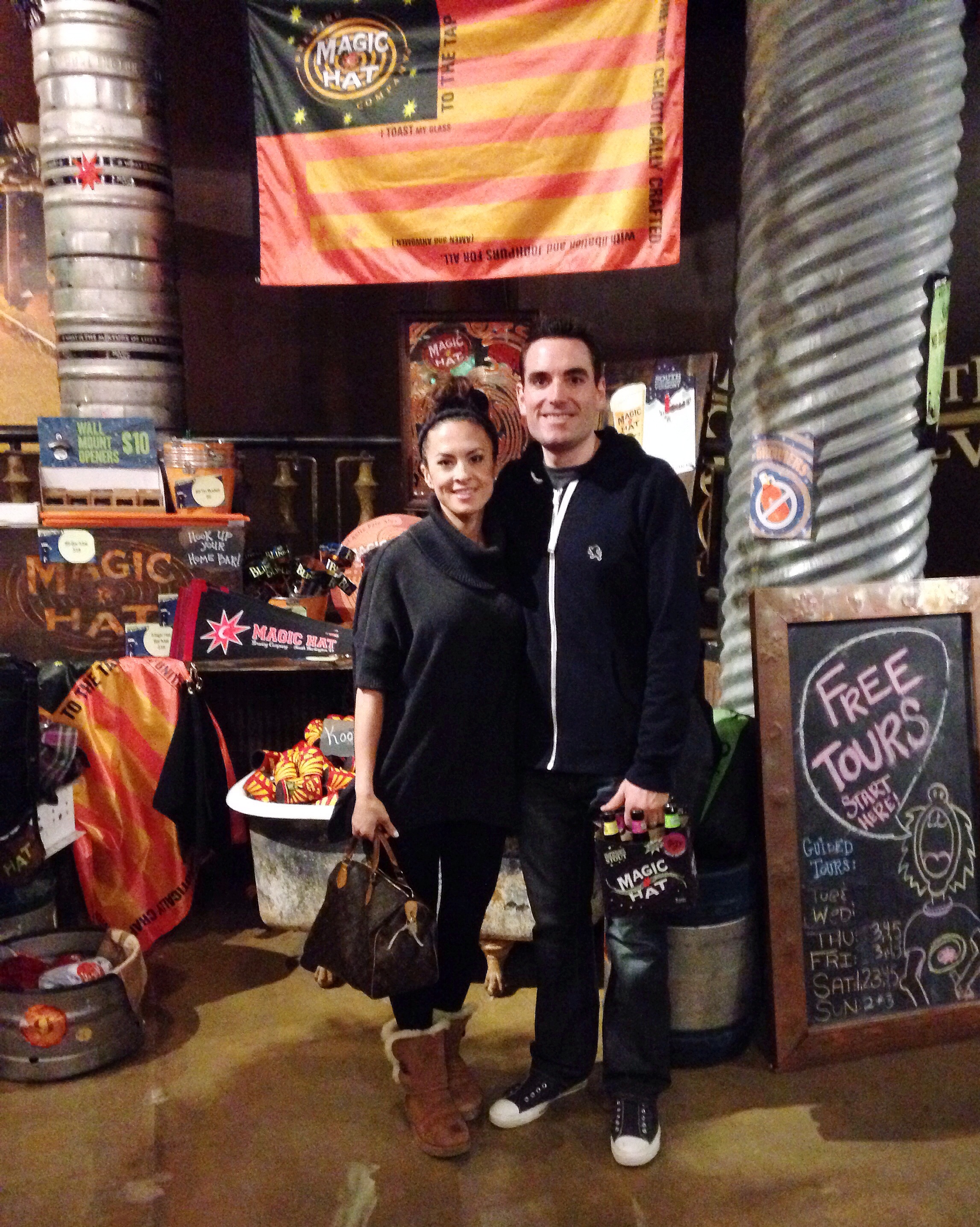 Speaking of weddings, the big day for my Sister-in-law Stephanie and her fiancé Steve is coming up this Saturday.  All the rest of our family is coming into town starting Thursday so there will be lots more fun and photos from our trip coming up soon.   Just wanted to check in and say we made it, we are freezing our butts off, we are relaxing at my parents house, and we are loving every minute of it!  It sure feels good to be home!