Hellooooo…Is anyone still out there?  I mean why read a blog when the person never posts on it anymore right?  I'm here, I'm here and I promise my silence has been warranted.  Greg and I left on our first ever vacation together since having Nathan.  Well since even before that because we never went anywhere while I was pregnant either.  So let's call it 5-6 years since we have travelled somewhere together.  Not only did this take a lot of mental preparedness but I had to get everything together for our trip and of course leave behind every last detail on what the boys needed.  I'm telling you getting in the car to the airport was one of the hardest things I have done in a long time.  I think about the boys non stop even when we are on date nights for a couple hours on the weekend, I had no idea how to even wrap my mind around 3 nights away.  We did it though…and let me tell you, we needed this time away on so many levels.
If you didn't read one of my previous posts I quickly mentioned that I had earned an all expenses trip to Naples Florida thanks to AdvoCare.  AdvoCare….that same company I knew so little about a year ago besides it helped Greg and I drop 90 lbs was now sending us both away on a vacation.  Crazy.  I wasn't sure what to expect, I just knew I was ready to get my Spark in my hand and my toes in the sand.
We arrived at the Fort Meyers airport and immediately felt pampered to see someone standing there with our name on a sign to drive us to the hotel.  I don't think I have ever had a driver waiting for me at an airport so I thought that was really cool haha.  It set the tone for the entire trip because we were made to feel so special from then on out.   We arrived at the gorgeous Naples Beach Hotel and there were Sarah and Greg greeting us with open arms.  They are two of the people who took me under their Advo-wing and actually ran this incentive trip for our team.  We checked in and got the coolest canvas beach totes with logo beach towels and t-shirts and also a very generous Visa debit card to take care of whatever else we needed while we were there.  Grateful doesn't even say enough for how we felt.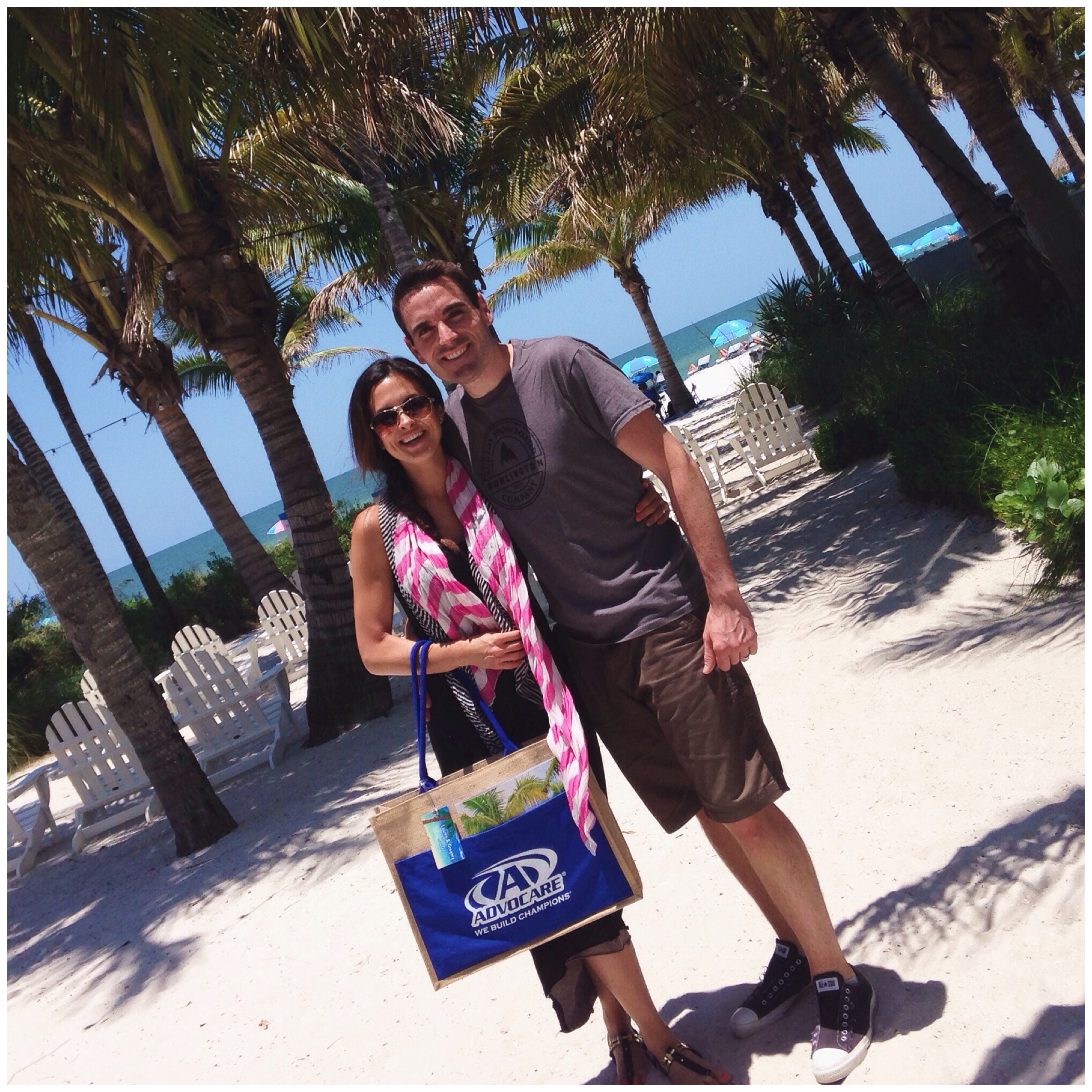 We were free to do whatever we wanted to for the rest of the day so we walked around the beautiful resort, met up with so many people that I only "knew" online but finally had the privilege of meeting in person, swam in the ocean, ate great food and seriously just did a whole lot of this…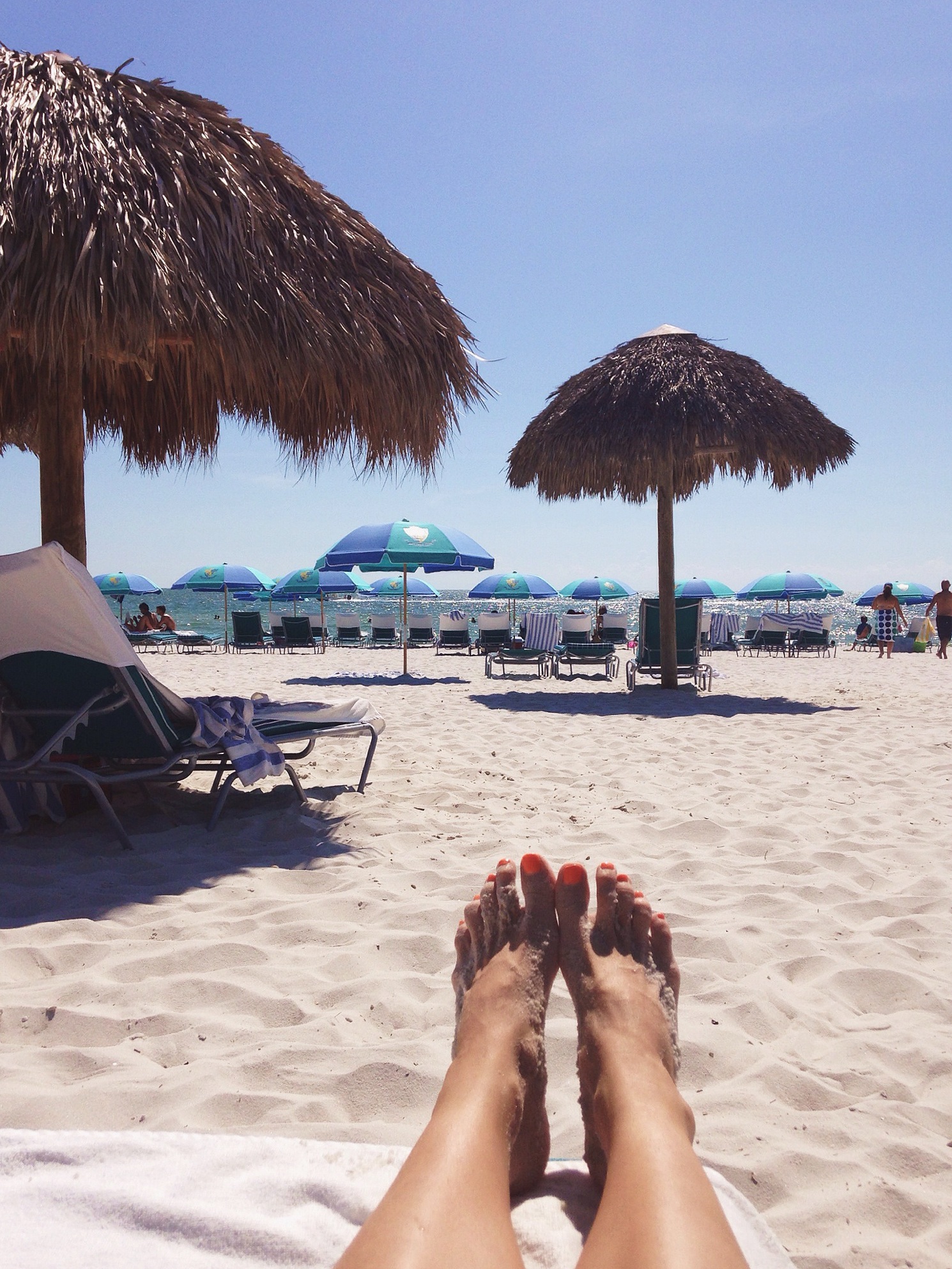 I know you want to see the great food I was talking about too.  Two words for you…Florida Salad.  I could have had this salad for every meal of the trip it was so good!  Doesn't this just look like a tropical vacation on a plate?
The only planned event we had for that day was a meet and greet reception for the other team leaders and trip earners.  There were 140 people total there and it was so cool to hear how everyone ended up on this trip.  We spent the rest of the night staying up way too late just meeting new friends, laughing, talking and honestly having our eyes opened to this company that I really knew so little about.
The next morning we got ready to take trolley rides into town to have a harbor cruise on the Naples Princess Yacht.  The weather was perfect, the ocean was beautiful, and the homes along the coast were gorgeous!  Such a great way to start the day.  We got to do some touristy shopping after too which was so fun being able to find little treasures we knew the boys would love.  I think Nathan was more excited for us to get home with the shark tooth we got him, than he actually was to see his mom and dad!
After we got back we just ate more Florida Salads lol, drank more Spark slushies, and floated in the ocean collecting sand dollars and starfish.
That night we had a two hour training where we got to hear from the leaders in AdvoCare that really made this whole experience possible for all of us.  I don't know you guys…I didn't realize I was part of something so much bigger, so much more influential and impactful than I was maybe giving it credit for.  Never in a million years did I think I would end up working in Direct Sales.  I mean I got my degree in Interior Design…so how I got here always seemed to be a mystery to me until this trip.  You know what I loved most of design?  It was the people…the trust….I got to be part of people's homes, their families, they let me design the space that they LIVED in and raised their children in.  The place they called they called home.  This opportunity…it's the same exact thing.  People let me into their lives everyday to talk about things that you only talk about with people you trust…their weight, their heath, the stress they have day to day whether it be with how little time they have or how they really are financially stretched.  I loved design because it was a people business….I miss the creativity but have found a way to fill that void with being a craftaholic

But even when I had my own design business my favorite part was the connection I would make with families.  They weren't just clients to me.  The people I met on this trip had the same heart for PEOPLE and really showed Greg and I what this opportunity is all about and gave us some insight into maybe why we were there after all.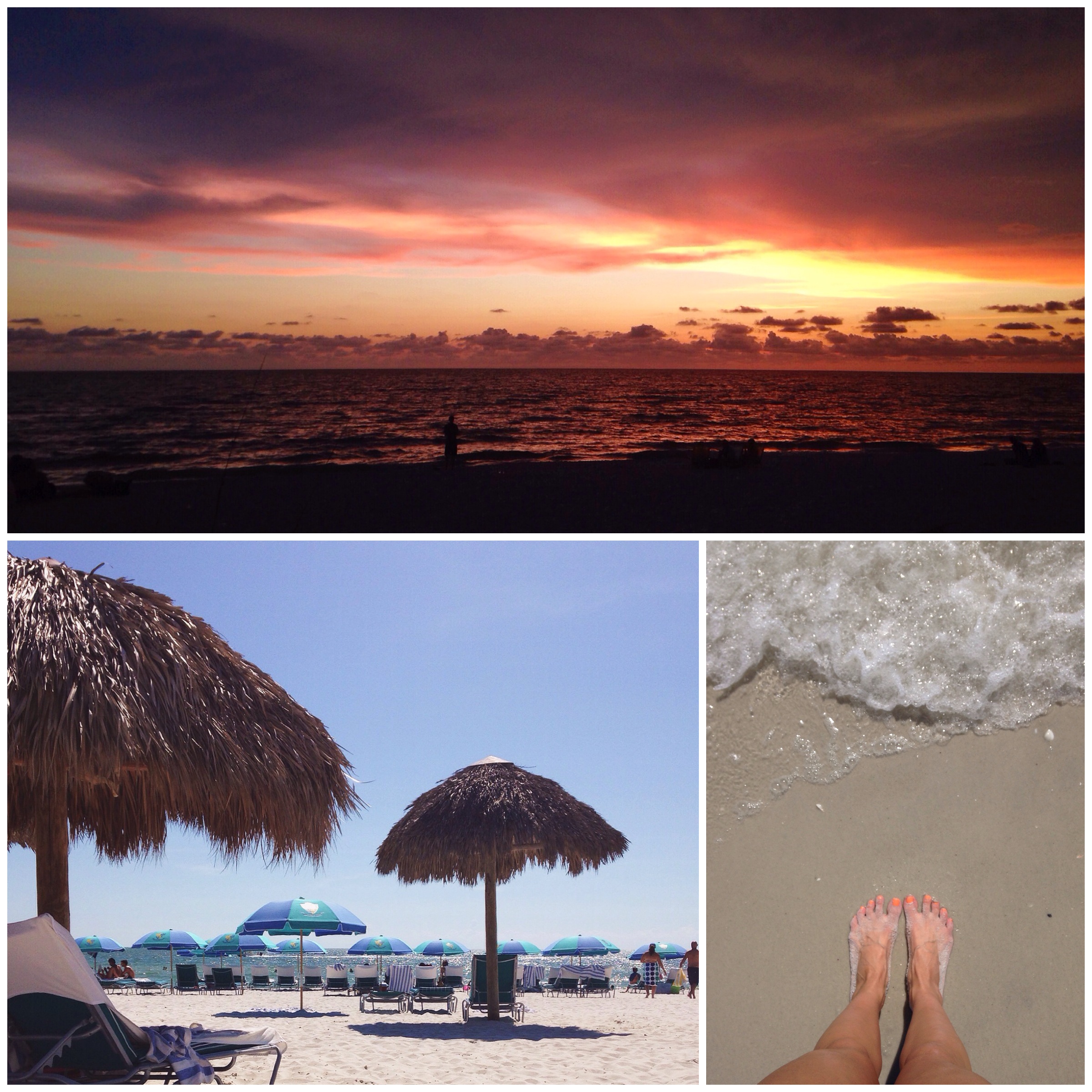 After the training we went into town for dinner with a smaller group and I'm not even going to tell you what we all ate.  Let's just say it was the furthest thing from being 24 Day Challenge friendly.  Please pass the CarbEase!  It was awesome though and again, just felt like we were surrounded by people we had known forever.
The next morning I had a hangover…we didn't drink alcohol though, it was from the food!  Not great timing for that morning's event of AdvoCare Olympics.  We had no idea what to expect, but all I know is Greg had to wear a hot pink cut off shirt and that alone made this one of my favorite parts of the trip.  We were divided into teams and had to partake in water challenges, crossfit exercise relays (holy 75 burpees!!) , watermelon eating contests, Oreo flipping and M&M straw sucking games, and somehow amongst all the chaos of the event had to plan a team cheer to share in front of everyone at the end.  Big shoutout to Team Muscle Strength!!
For someone who works out all the time, the events were still freakin' tiring!  It didn't help that it was hot, muggy and we had the sun blaring down on us.  Perfect timing that I had a massage scheduled right after we finished up.  The ladies headed to the spa and the guys played 9 holes.  We all met back up after for more beach time, photos and a big group dinner at the hotel.
Our last night in Naples was perfect and left me filled to the brim with knowledge, inspiration, and excitement for all that is to come.  We first showed up to a hotel filled with strangers and left feeling like we are part of a family.  I was only sad to leave Naples, but so excited to know I get to see ALL of these smiling faces again in August.  Thank you for all the memories Naples and thank you to AdvoCare and my team for letting me know I am right where I'm supposed to be.  Greg and I are so excited to pay all of this forward and want more than ever to be in Naples again next year, only next time WE want to bring two couples that we care about along for the ride.  Until next time white, sandy beaches…