We are breezing right through week 2 of the group 24 Day Challenge in our house, and things are going great!  Here is what we have on the menu for clean dinners this week: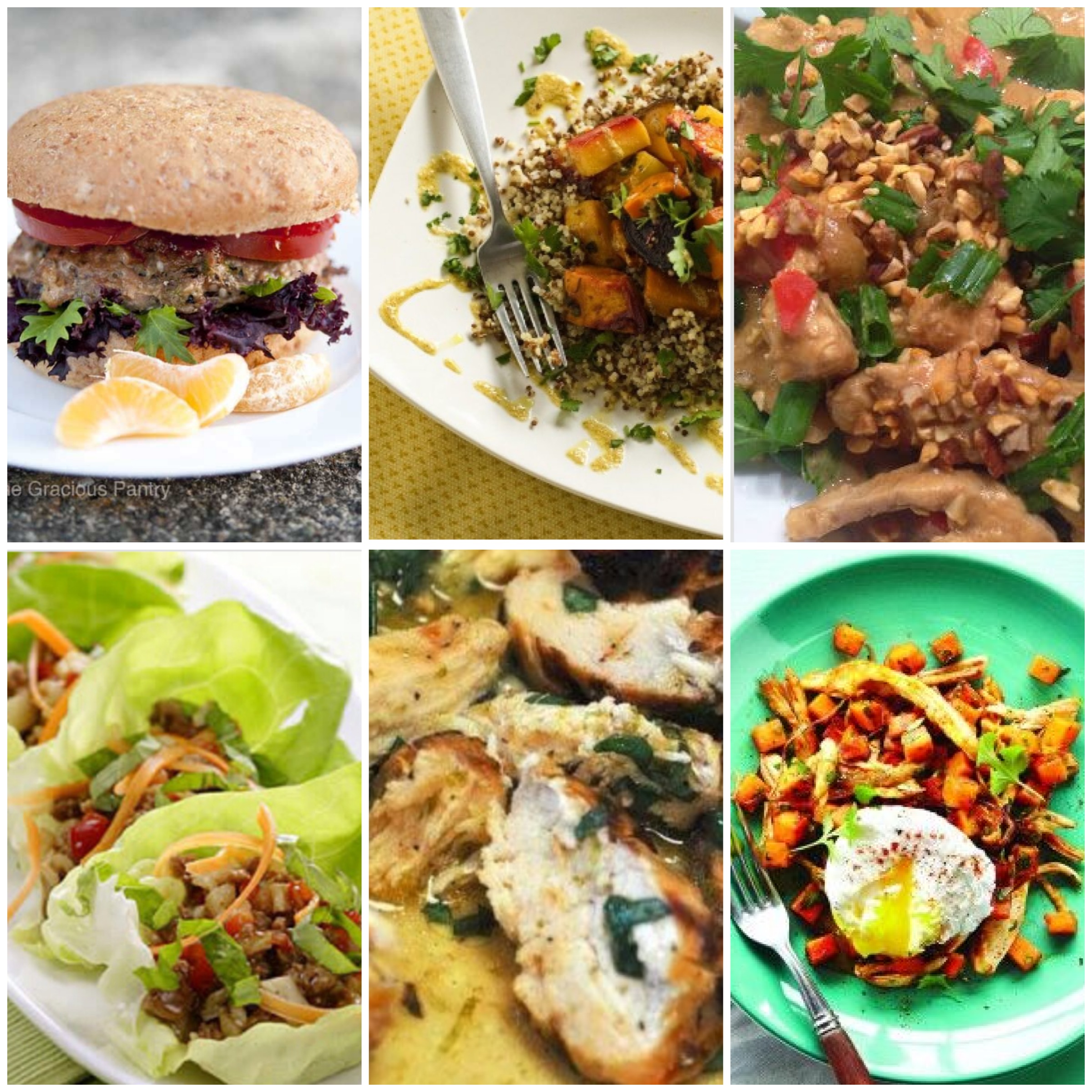 Monday- Shredded zucchini turkey burgers topped with grilled onions and jalapeños.  Side of baked seasoned sweet potato wedges.  I am so excited to use a new clean ketchup I bought at Whole Foods!
Tuesday- Roasted veggie quinoa salad with a garlic vinaigrette (new favorite meal, a must make!)
Wednesday- Crockpot Thai Peanut chicken over brown rice (use Braggs liquid aminos in place of soy sauce)
Thursday- Ground turkey lettuce wrap tacos with fresh guacamole
Friday- Balsamic crockpot chicken with Brussels sprouts and brown rice
Saturday- Sweet potato hash topped with a poached egg
Sunday- Ground turkey marina over Mung bean pasta
Let me tell you a little more about Mung Bean pasta.  Someone on our Advocare Facebook group board said she found this amazing pasta substitute at Whole Foods.  While we do use brown rice or quinoa pasta quite often, I still keep my portions very low since it is still high in carbohydrates.  It's great for a night before I have a long run, but otherwise I don't want to have a high carb dinner before I head to bed.  In comes Mung bean pasta!  25 grams of protein, 6 net carbs, 11 grams of fiber and only two ingredients.  Mung beans and water!  The texture feels just like a hearty fettucine, the flavor is mild and doesn't taste like beans at all.  I can't keep going to Whole Paycheck every week so I am happy to find I can order Mung Bean Pasta in bulk Amazon Prime style!  LOVE it!!
That's all for today!  Make sure you swing by tomorrow for a special surprise on my "Treat Yourself Tuesday" post, you won't want to miss it!
***Side note:  Tomorrow is the last day to get the sale pricing for the 24 Day Challenge before it goes back to regular price for the rest of the year.  We have group members still joining every single day, so it's never too late to hop on board.