Or maybe I will call it "Mind-blown Monday".  I feel like I am such a creature of habit, so when I find something new (to me) and exciting, I think it's my duty to share it with everyone!

 This past week I tried four new things that I have never tried before….and yeah, I'm pretty sure I was living under a rock not having these things in my life.  The first thing is probably the most DUH of them all, but here it is….
The Remington CI95AC/2 Digital Ceramic Curling Wand
Coming it at a whopping $22, this product is truly life-changing!  Ok a little dramatic, but it's my hair!  My crazy, thick, all-over-the-place, usually-in-a top-knot HAIR.  I thought I had it all figured out with a regular curling iron, but this is so much more than a curling iron.  It gives me those separated, wavy, beach-curls that I have always wanted and when I wake up the next morning, they are still there!  I actually had an appointment at the Blow Dry Bar to get my hair done before our family photos.  Well, this showed up at my doorstep the day before and saved me $40.  I canceled my appointment because I realized I could do what I wanted at home, in 15 minutes, and maybe even better than what they would have done.  I'm totally in love…it's a must-have!!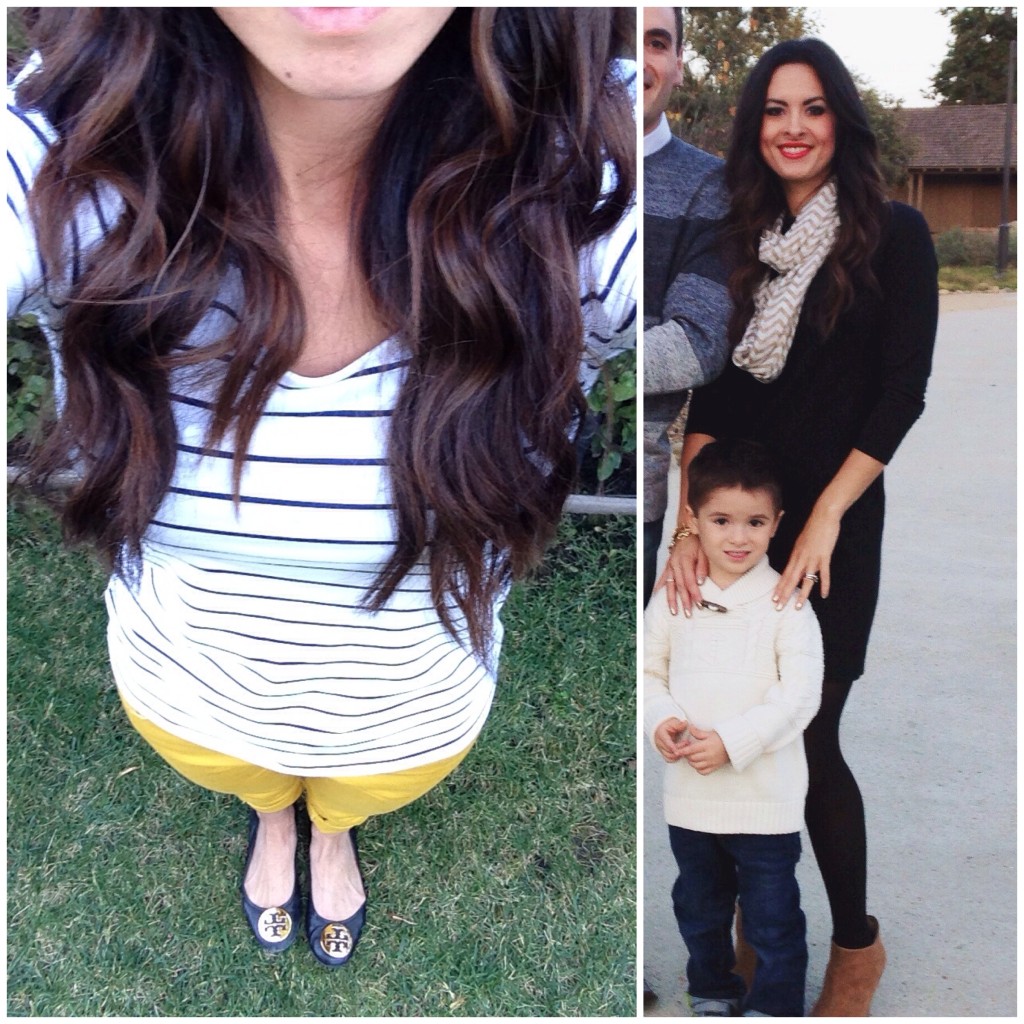 Alright number two and three I'm going to clump into one because they showed up to me in the same box.  It's pretty clear I'm Advo-crazy by now, but just when I thought I've had the best of their best….two new products were delivered to me this week.  The first are these:
You have no idea how good these are….no idea!  And I'm not just saying this from a sweets-deprived clean eater.  These really are THAT good.  I saw people posting all about them, saying this was their favorite time of year and to stock up on them because they sell out immediately.  Well all the excitement sucked me right in so I bought a few boxes.  It was truly love at first bite.  They have 11 grams of protein, only 170 calories per bar, and provides the perfect balanced nutrition….all while tasting like the most chewiest, crunchiest, yummiest gingerbread cookie I have ever had.  And just like that, I opened another and am eating it now lol.  They must have really stocked up for the demand this year because they haven't sold out…yet.  I hope my family doesn't mind they are all getting a box of these included with their Christmas gifts.  

Ok so the next product is actually quite shocking.  I'm sure it comes as no surprise to you that I am a total busy brain.  It never shuts off, and this leads to be being one of the worlds worst sleepers!  It takes me forever to fall asleep, I toss and turn all night, sometimes I just wake up and play on my phone for 2 hours at 2:00am because I'm not sure what else to do at that hour.  Throw in my kids that always seem to wake up just as I fall asleep and it's just one big mess.  Enter the solution…
So last night I had my first one.  I was a little skeptical because nothing seems to work for my insomnia.  I drank this little bottle around 9:30 and by 10:00 my eyes were heavy, I was so relaxed, and not even a drama packed episode of Keeping up with the Kardashians could keep me awake.  I was out.  Well until Nathan woke me up with a coughing fit.  I was happy to see I wasn't groggy, could snap right out of it to help him, and then fall right back asleep.  Now are you ready for the cool part?  I wear an UP Jawbone to bed every night that tracks my sleeps patterns.  If I "sleep" (lay in bed) for 7 hours on average it shows I only get about 2 hours of deep sleep.  The good kind we all need.   The first photo shows my deep sleep hours for a few days the past few weeks.  Check out the second photo.  That was THE LONGEST ever recorded amount of deep sleep I have ever had over the past 3 months of wearing my bracelet.  Truly amazing and PROOF!  I feel like a million bucks today because I am finally rested.  Now if only my kids could drink these!
Well now that I have hair I love, a full belly, and a restful night of sleep I wanted to share one last thing with you.  This isn't a product but an experience I had for the first time last week.  I saw a Livingsocial deal for a Painting & Vino class and bought one since I have always wanted to go to one.  I invited my sister to join me, and we had a total blast!  It was on a Wednesday night so it was such a fun treat to get out during the week and have some quality time together.  We painted, we laughed, we drank wine, we shared small plates…it was awesome!  This is such a fun thing to do with a group of girl friends, or even an awesome date night.  I can't wait to take Greg with me to the next one!  It was so relaxing, and great stress reliever, and hey….I even got a painting in the end that matched my living room and is on display.  All this for $15!  So while this may not be a must-have, it's definitely a must-do!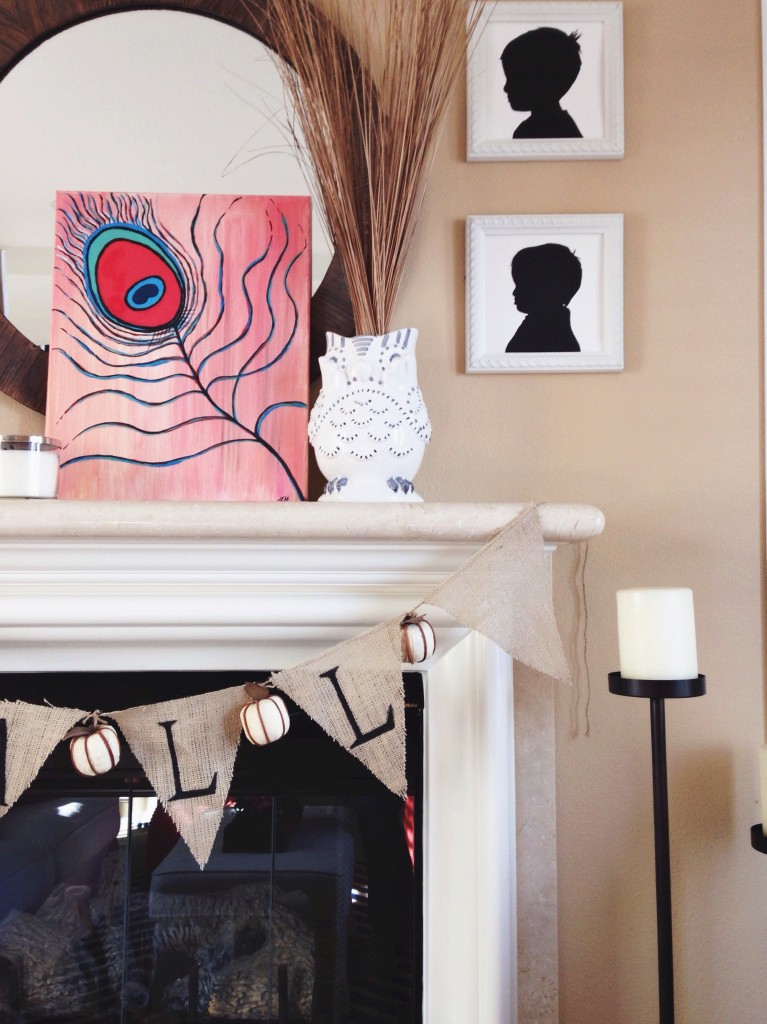 I'm sure some, if not all, of these are old news to you…but by chance you are late to the party like I always am, I thought these would be worth sharing.  I hope you all had a wonderful weekend!  Happy Monday to you and hope you try something new this week too!