See that little golfer pictured below?  He is turning FOUR in 2 days!  We have been busy planning some birthday surprises for him, and of course doing a little party planning.  I decided to scale way back this year and just have a few of his buddies over our house, but I just can't help myself when it comes to crafting up a few party things.  We are really looking forward to celebrating his special day "Splash Bash" style!
I'm pretty sure these boys think they are celebrating every day with some of the fun they have been having this Summer.  Here are a few photos from last week's happenings that include a morning at the driving range, a day with friends at the Irvine Spectrum, Friday night concerts in the park, dinner at our friends' house, a Sunday evening spent dining in the harbor, and some sunset playtime at the beach.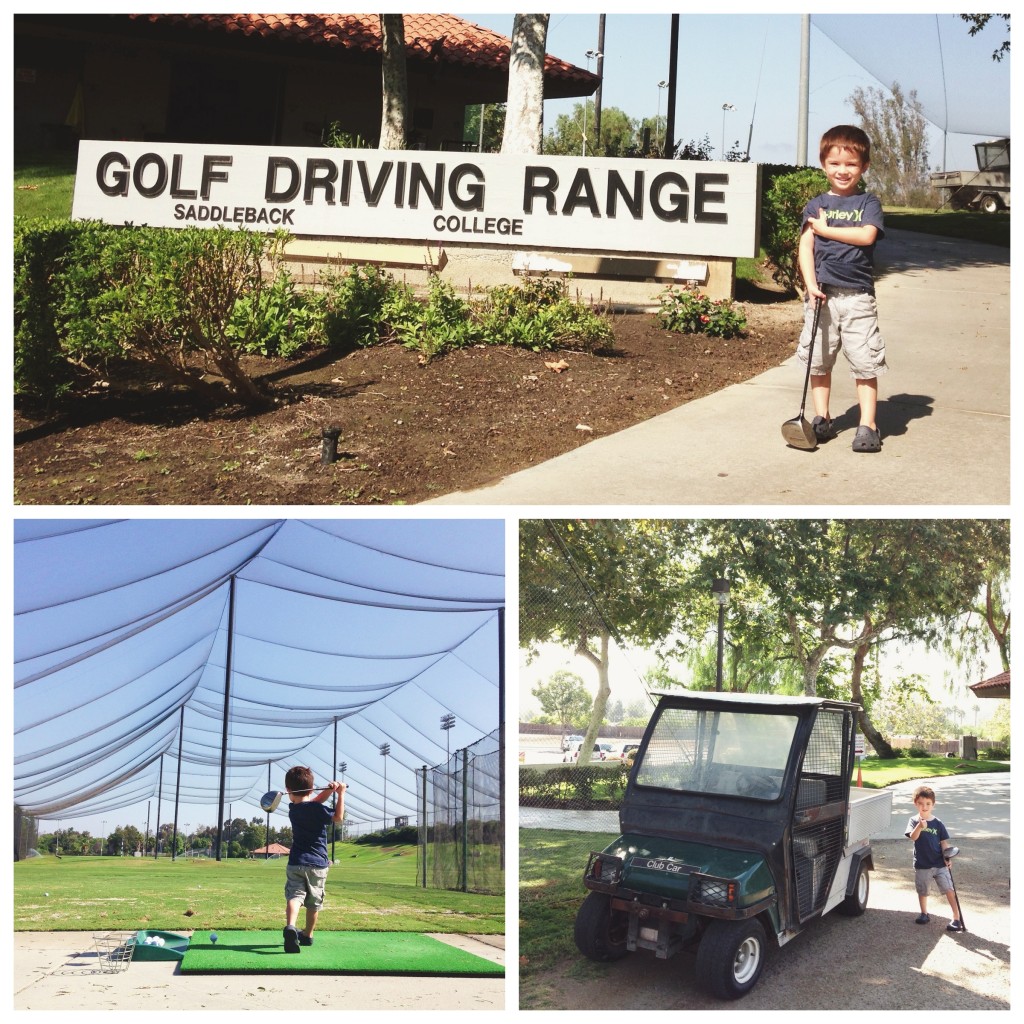 I really don't want this Summer to end, but the beauty of living in Southern California is it will stretch itself out for at least another two months.  I say this now but I am always the first to complain when October hits and all I want are my Fall candles, chilly days, changing leaves, and Pumpkin spiced lattes.  For now I will soak in these carefree days we have left before Nathan starts up school and we are back into our routine again.
I am already seeing so many people posting their back to school photos, and of course the Summer section at stores is cleared out and replaced with floor to ceiling school supplies.  I'm not sure where this Summer went but we are going to try our best to make the most of what we have left.  Speaking of, the sun is coming out…let's get this day started!
Have a wonderful week! xo