Treat Yourself Tuesdays have become one of my favorite posts thanks to Becky over at Olives 'N Wine.  I get to share some of my favorite things with you AND I get to share them with myself :).  That's the point of these posts right?  To find the time to get in a little guilt-free pampering.   With Valentine's Day coming up on Friday and my 34th Birthday on Saturday there is no better time to show myself some love!  I recommend you do the same for yourself because we all deserve to feel special.  Pour yourself a nice glass off wine tonight (you know a step up from the 2 Buck Chuck), do a little online shopping and get yourself those shoes you keep eyeing, call up a friend and plan an impromptu girls night out…whatever puts a smile on your face…make some time for it!  Here are a few things that made this mama happy this past week.
1- My fellow runners…do what your legs do best and haul booty to your closest Target.  How cute are these tanks for only $9.99?  I picked up the grey one for myself and then proceeded to text all my friends photos that I knew would want these too.  I kind of wish I got all 3 now!  I wasn't thinking straight at the moment because I was too excited obviously.
2.  For those of you who read my first Stitch Fix review I decided the only keeper was this coral shirt.  I did like everything else but practicality wise I treated myself to one nice shirt since I rarely wear anything dressy lol.  And you KNOW I already put my second "fix" in last week and this time requested cute, casual, comfy clothes….I have a feeling I'm going to keep the whole box!  Can't wait to share what I get for my next shipment.  If you haven't treated yourself to a Stitch Fix yet, do yourself a favor and go fill out your style profile HERE…way too much fun!!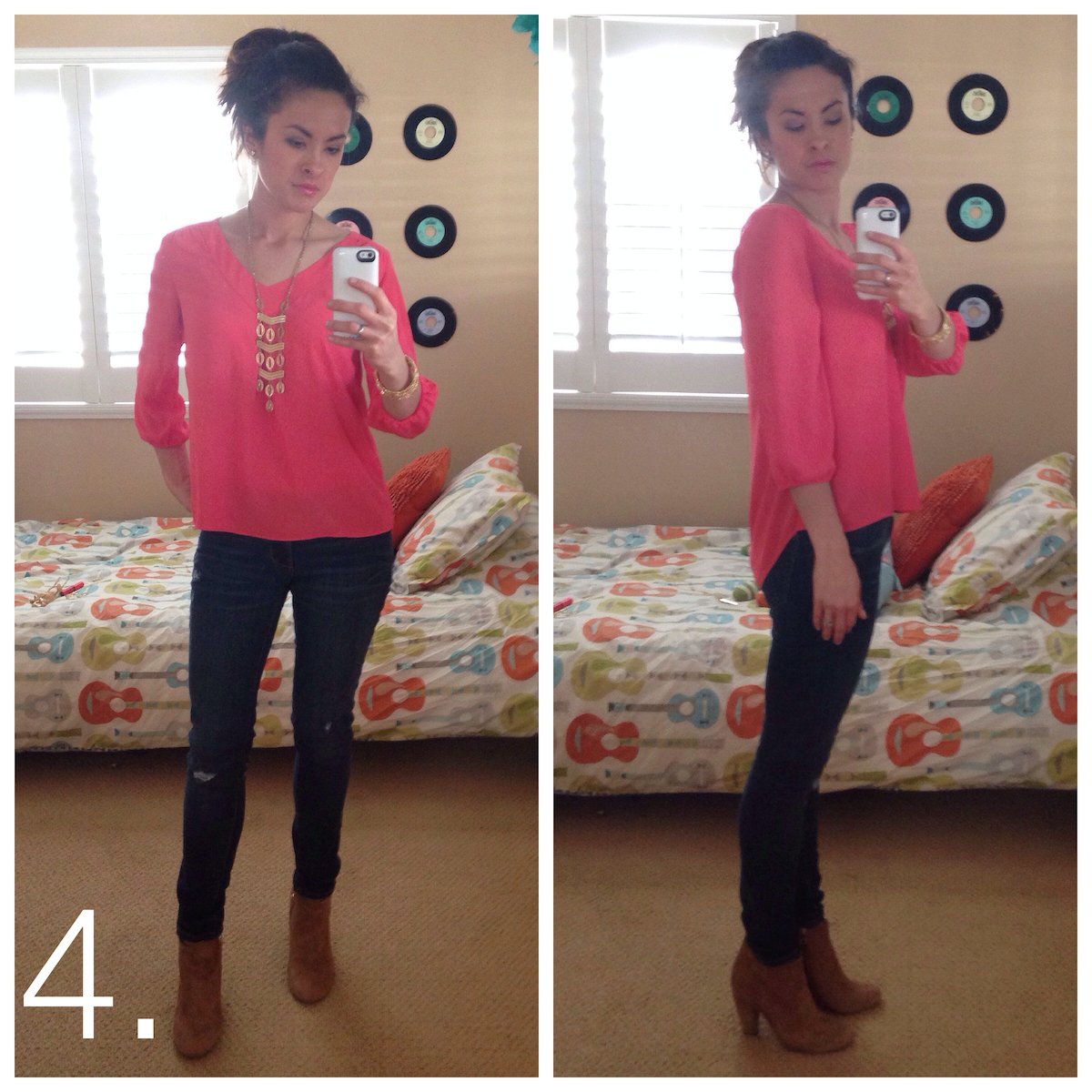 3.  This is just a silly little purchase I made this past week but for some reason it totally makes me so happy every time I see it.  In the last 2 months I have completely made the switch over to using a Macbook Air and I am in love with it.  I am still trying to figure it out but lets get real…I know how to use e-mail, Facebook, Google and post blogs…do I really need to know more?  Since I am new the world of Macs I thought I had to get a giant protective case to carry it around but nope, the cases snap on just like your phone covers and of course are so cute too.  So say hello to my turquoise friend….isn't she so cute now?
4.  Since entering my 30s I really have had no interest in celebrating my birthday.  I've actually never been big on birthdays come to think of it, but this year I'm excited to get dressed up for a night out on the town with Greg!  There will be wining (not to be confused with whining but I do that quite well too), dining and dancing.  I thought it would be just the occasion to hit up Rent the Runway for a fun little number to wear out for the night…I had a credit and this cute dress was only $30 to rent so I went for it.  It's gets here on Thursday…fingers crossed it fits!
5.  I'm not sure if there are rules to Treat Yourself Tuesday…I'm pretty sure it's about doing a few nice things for yourself, but I just can't help but want to share something nice someone did for me.  Through Advocare I have met some pretty incredible people all across the country and just this past week I was surprised by not one, but two completely out of the blue and most thoughtful gifts from people I have never actually met before.  You know who you both are, and my eyes instantly filled with tears…not from the gifts, but from your incredibly sweet words that came with them.  I am going to definitely pay this forward and treat others I know to some surprises as well.  I can't think of a better way to make your own heart happy than knowing you have made someone else's day

 Friends, if you get one of these mason jar glasses from me know that I didn't come up with this idea but come on…I'm so obsessed with how cute they are I have to buy more.  It's my official Spark cup!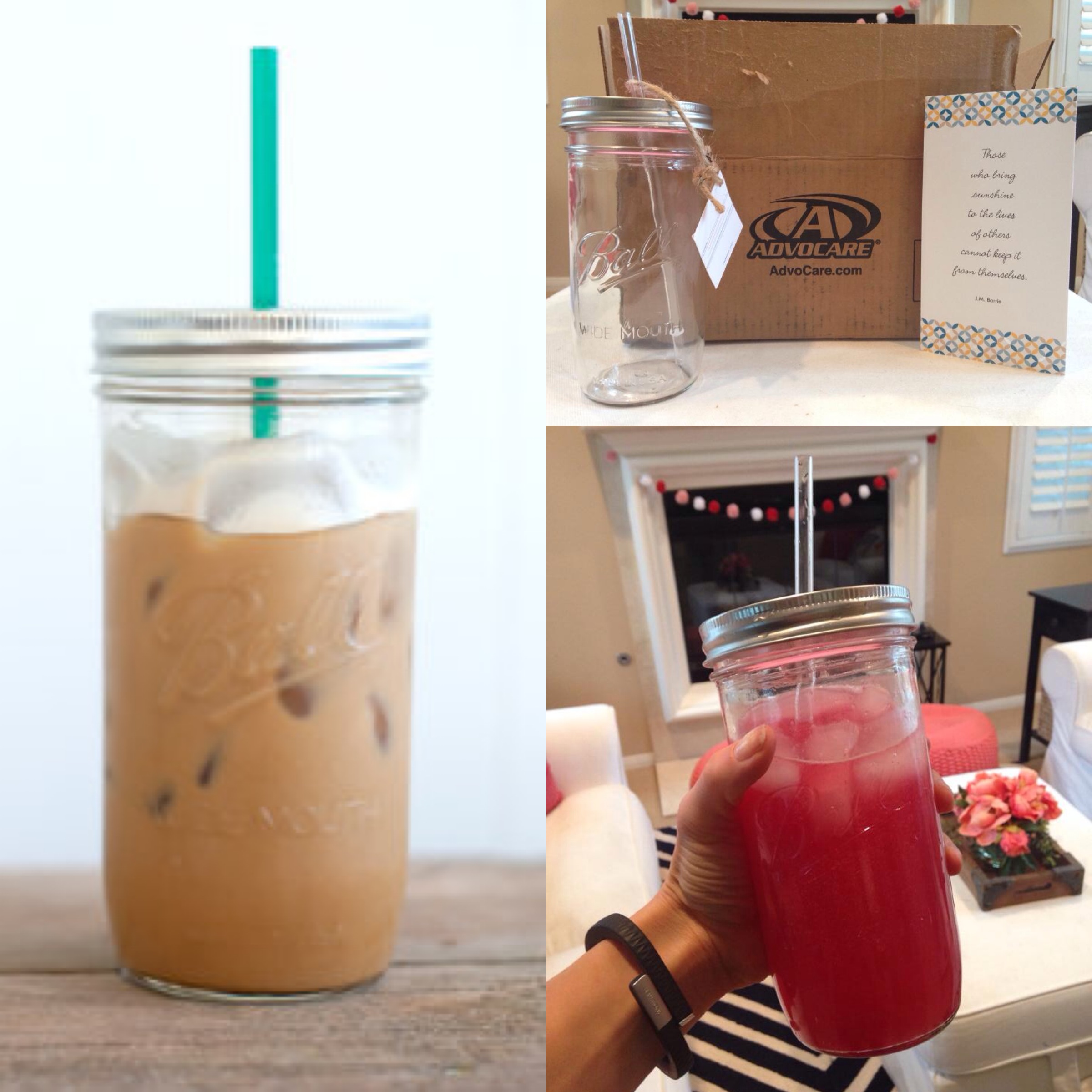 6.  And last but certainly not least….I really am loving these scalloped edged bikinis from Victoria Secret.
I actually haven't purchased one yet…I have just been browsing.  BECAUSE…..
…
…
…
…
…
…
…
…
WE ARE GOING TO MAUI!!!!!  You guys Greg and I haven't been on a vacation together….alone…in like 7 years!!!  Maybe even more!  I am obviously terrified to leave the boys at home because I have trouble leaving them for a few hours but, for Maui?!?!  I think the boys will have a blast with their Mima and Papa while Mommy and Daddy get away to celebrate our friend's wedding right back where we honeymooned.  I booked the trip 2 days ago and although it's several months away my heart skips a beat just thinking about it.  For now I will just stare at photographs and obsessively search for the perfect bathing suit!
That's all for this Treat Yourself Tuesday.  So let's hear it…what have you treated yourself to lately?