I am starting to think Treat Yourself Tuesday posts are the only ones I ever get around to these days.  I'd like to thank Becky over at Olives 'n Wine for starting this link-up because it is definitely my favorite.  If you are new to TYT, head over here to read why Becky started this, and why she is an advocate for treating ourselves each and every day to things that make us happy.  No gesture is too big or too small when it comes to a little self-pampering!
Let's start with Mother's Day.   However appealing the thought of heading off to the spa, going to get a mani/pedi, going shopping alone all sound….all I wanted to do was relax, at home, with my family.  Greg scooped the boys out of bed before I could wake up, and ran out to get breakfast from Cinnamon Productions for me.  It was so nice to sleep-in…you know, until 6:30am haha and come downstairs to a yummy breakfast waiting for me.  It didn't hurt that my breakfast was right next to some beautiful flowers, adorable cards, and a Lululemon bag.  Do these boys know me or what?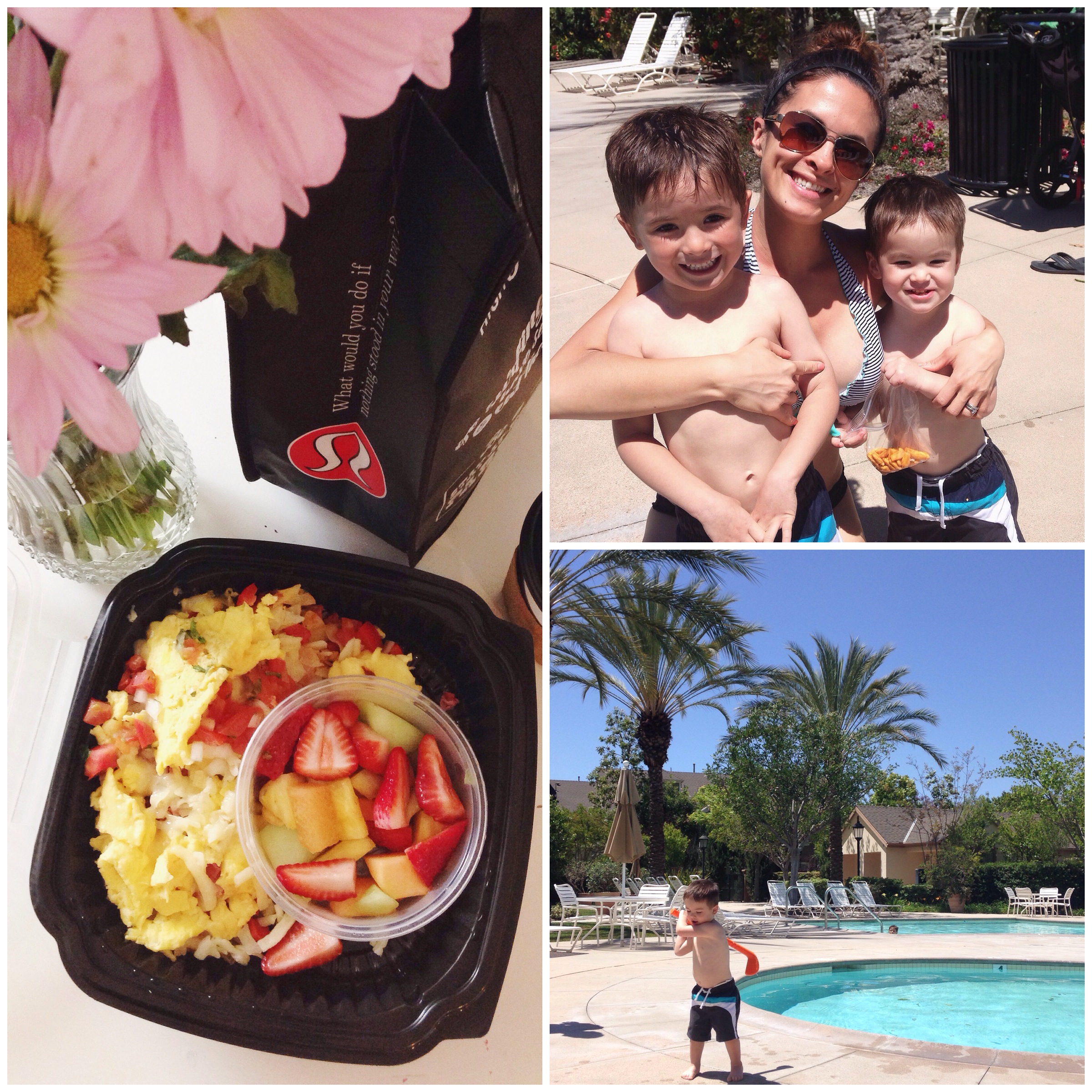 You want to see what's in the bag right?  Two thumbs up to the hubster for these! I am loving their new Spring colors!
We spent the rest of the day splashing at the pool with our friends, came home for naps, and then Greg grilled up a little surf and turf while mama enjoyed a skinny mojito.  Mother's Day is definitely the jackpot of Treat Yourself Tuesday!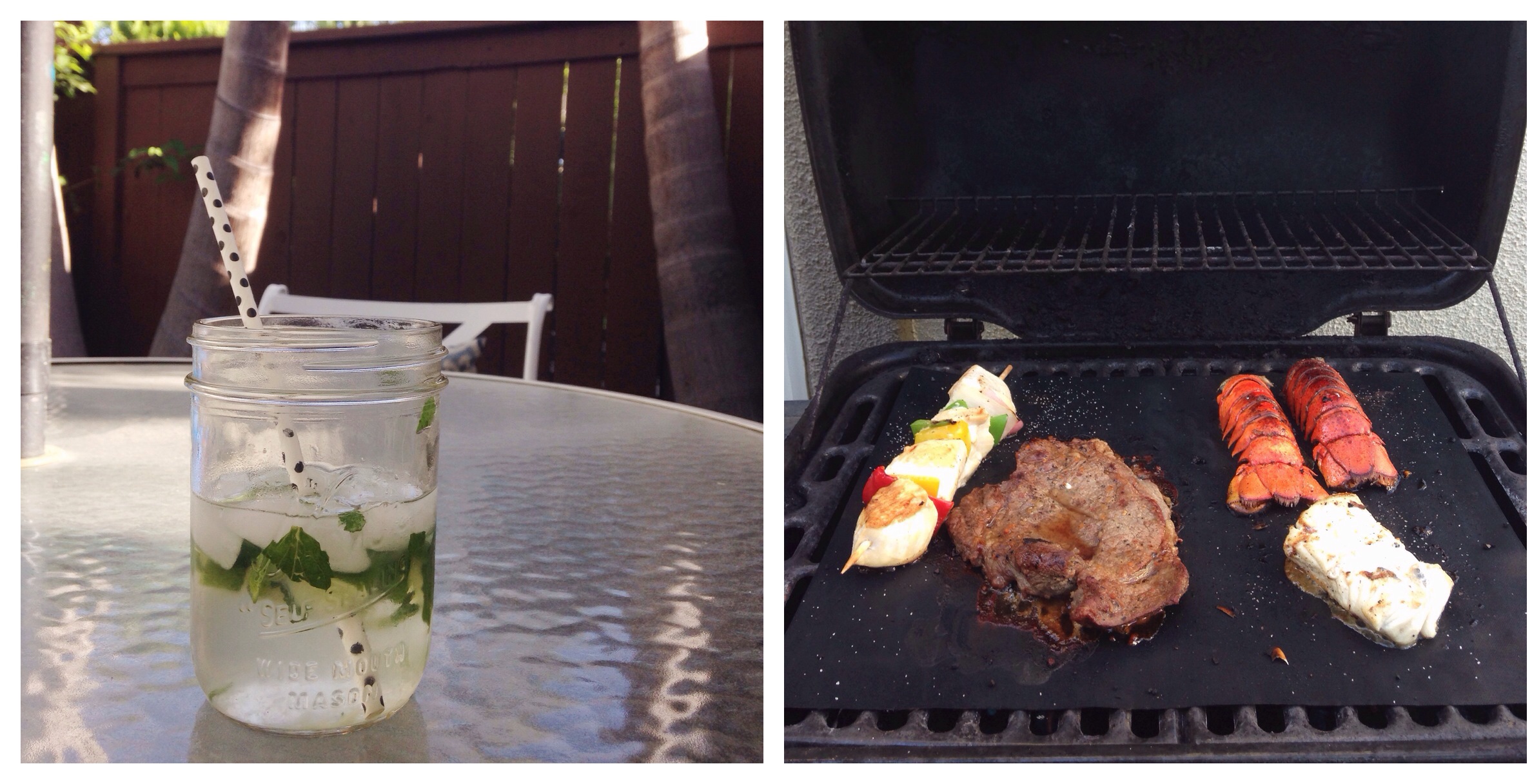 Earlier in the week I took the boys to the mall because Nathan's idea of a fun Thursday was checking out the Lego store and getting Chinese food for lunch.  Shane just wanted to stand by the water fountain and throw pennies into it the whole time.  Venturing to the mall with the two of them is never about me wanting to shop anymore but somehow I snuck in a quick little treat for myself as they snacked on a soft pretzel.  I had a gift card to Nordstrom burning a hole in my pocket and in about 10 minutes tried and on bought these pair of Toms, and grabbed a new lipstick and gloss from MAC that I am obsessed with.  Talk about power shopping!
The lipstick is called "Sushi Kiss" and it's the perfect light coral color that I love for both daytime and a night out on the town and the Mineralize glass is called "Be Nice".
On Saturday I treated myself to working.  How is that a treat you ask?  It is when you get to sit in the sun for a whole day, with your girlfriends, drinking Spark and chatting with people.  Me and three of my girlfriends put together our first ever AdvoCare booth for a local expo, and it definitely won't be our last.  Love these ladies!
Speaking of AdvoCare, my final treat is one that I didn't actually treat myself to, but one that some amazing friends of mine are treating me to.  Last week, we officially found out that Greg and I have earned an all-expenses paid trip to Naples Florida next month.  This company is incredible enough on it's own, but to think we get to go on our first vacation since having kids because of them, just blows my mind.  Thank you AdvoCare (and thank you Sarah & Greg V if you are reading this).  I'll see you at this very spot in a just a few more weeks! #ultimatetreat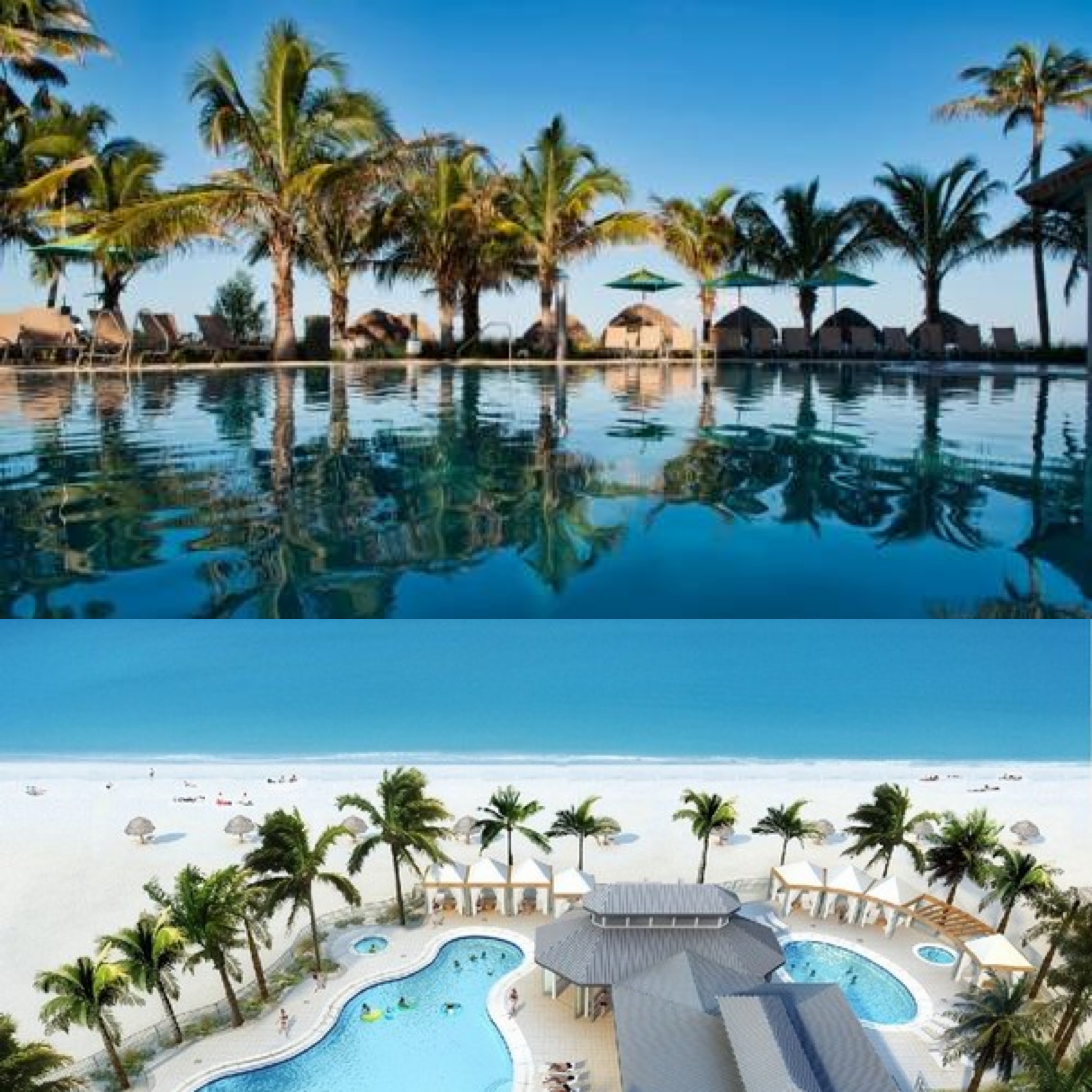 That's all for this Treat Yourself Tuesday!  Thanks as always for reading and I hope you take some time for a little self-spoiling today and everyday!