Did everyone have a great weekend??  I sure hope so!
Ours started on Friday morning when Greg surprised the boys with a day off from work to head to Disneyland as a family.   We had a great morning walking around, saying hello to some of the characters, hopping on a few rides and seeing all the fun Halloween decorations.  We also did a pit stop in Downtown Disney so the boys could build their own cars at RideMakerz.  Think, Build-a-Bear but with car parts.  They were in little boy heaven!  We also had lunch at Rain Forest Cafe which was a first time for them too.  Definitely a fun filled start to the day.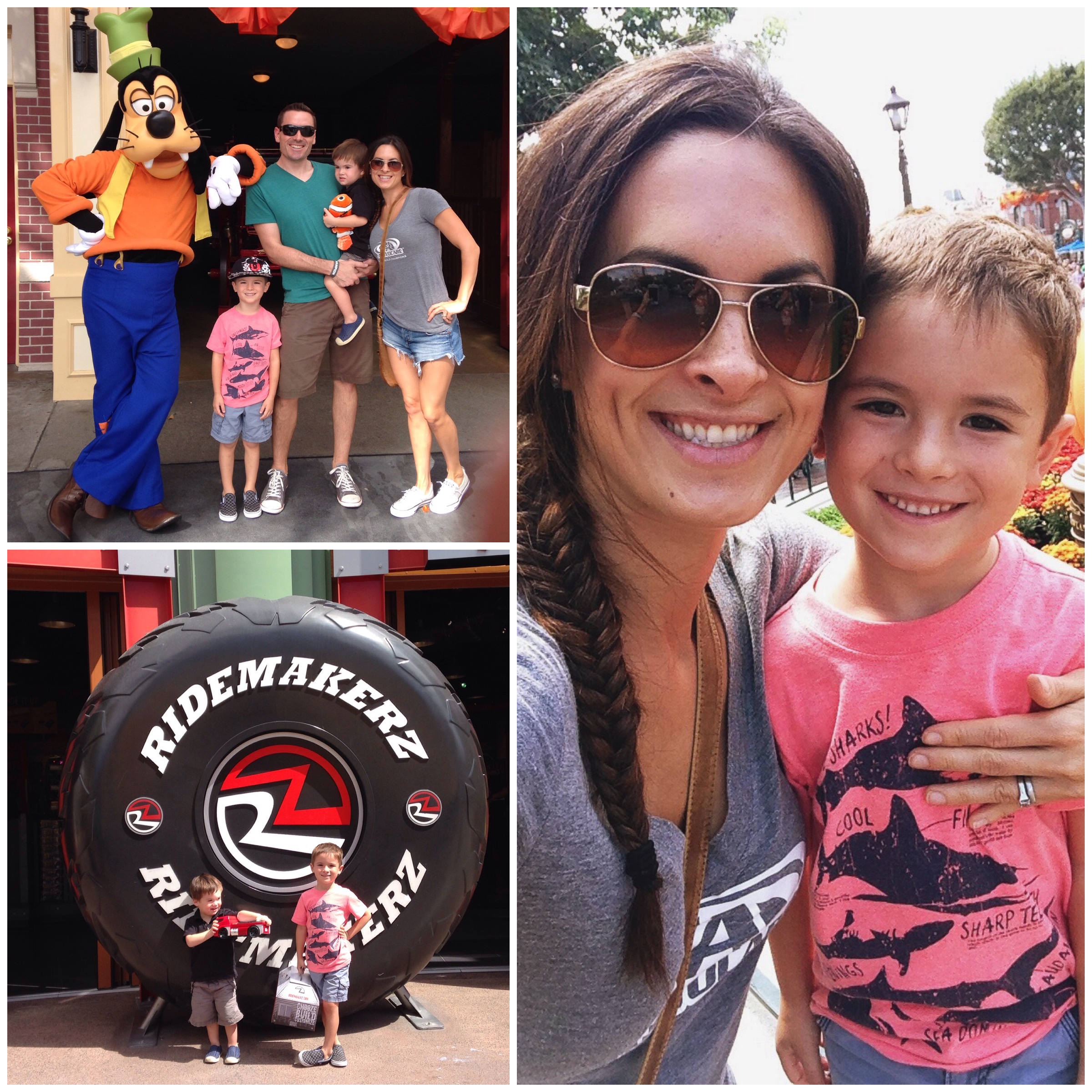 This was all we got for naps, so we spent the rest of the afternoon relaxing and playing outside until it was time for Mommy and Daddy to get ready for a date night!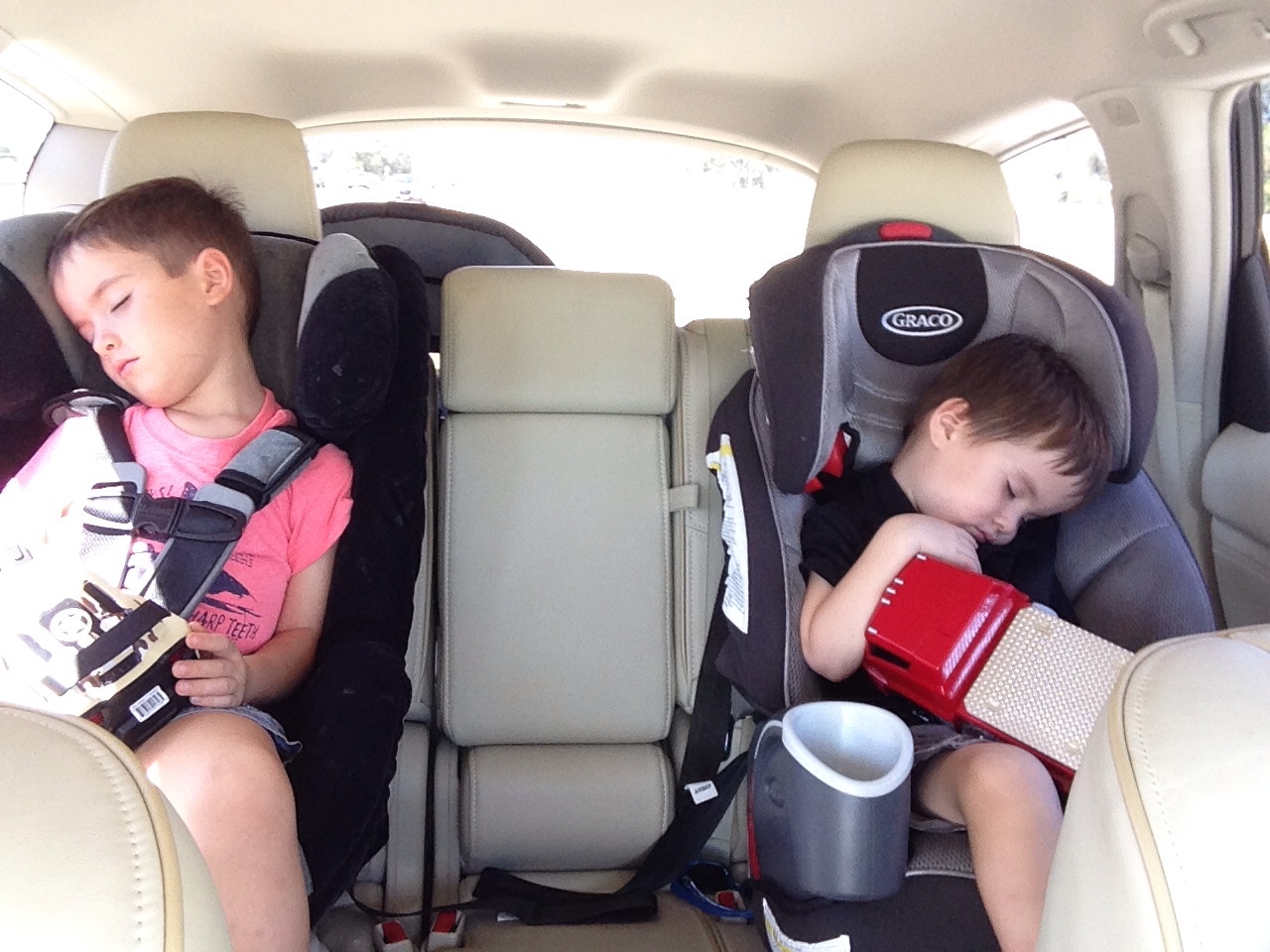 Greg and I headed out a little earlier than we normally do and decided to try a few new places in San Juan Capistrano.  The first place we went was a restaurant called Guapas Tapas, and it was right up our alley.  Craft beers, awesome wine selection (with huge glasses & pours!), small plates that were delicious and a really fun outdoor patio.  After our amazing dinner we hopped across the street to a place called Five Wines.  Seriously….where have you been all my life?!  This is basically everything I love all wrapped up in one spot.  Amazing wine flights, live acoustic music, friendly staff, cool ambiance and decor.  We were smiling from the second we walked in the door and the perma grin never left our faces.  This place will definitely be a regular stop for us!
After we got home we hung out with our neighbors in the driveway for awhile until we all realized we had 8:00am soccer games the next morning so we finally called it a night.
We were a little rushed the next morning and feeling a bit sluggish from the night before, but the cool morning air got us right into soccer mode!  It finally felt like a cloudy Fall morning and the boys were ready to play!  The White Tigers had a great game and Nathan SCORED HIS FIRST GOAL!  We were so proud of him!  Shane got into the spirit of the game too and celebrated with the team!  Don't worry little buddy it will be your turn soon enough.
After the game we went to the mall so I could pick up my new iPhone 6!  I was afraid I would have to fight off crowds but thankfully I got to bypass the 6 hour long wait line because I preordered online.  The place was a zoo but we got out in no time and were able to grab lunch then head home for naps.  After a few hours of peace and quiet, we went out to grab some Pho to go

 We tried a new place called Pho King Way (hilarious right?) and brought it home so I could try out my new Miracle Noodles that I ordered online.  Have you tried these things before?  Zero calories, fat, carbs…everything really and they just take on the flavor of whatever you cook them in.  I will have to say dinner was AWESOME and totally guilt free!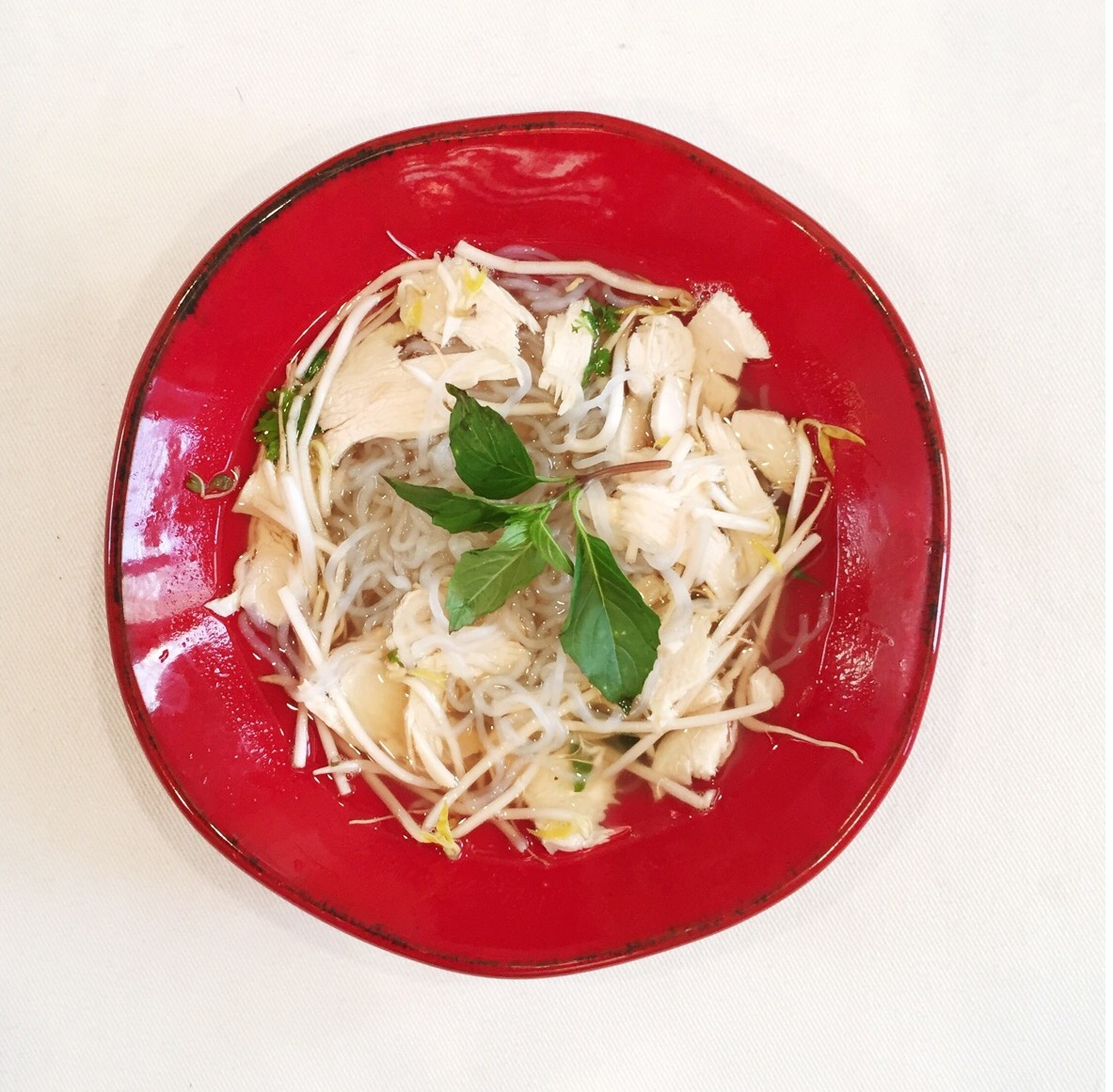 Cleaned up after dinner and went over to our next door neighbor's house for a dance party!  Their daughter celebrated her birthday the night before and they decided to keep the set up for another night so the neighborhood kids could enjoy it.  They were going crazy, and drawing all over themselves with yellow highlighters.  I'm pretty sure two baths later, the boys would still glow under a black light.  They had a blast though!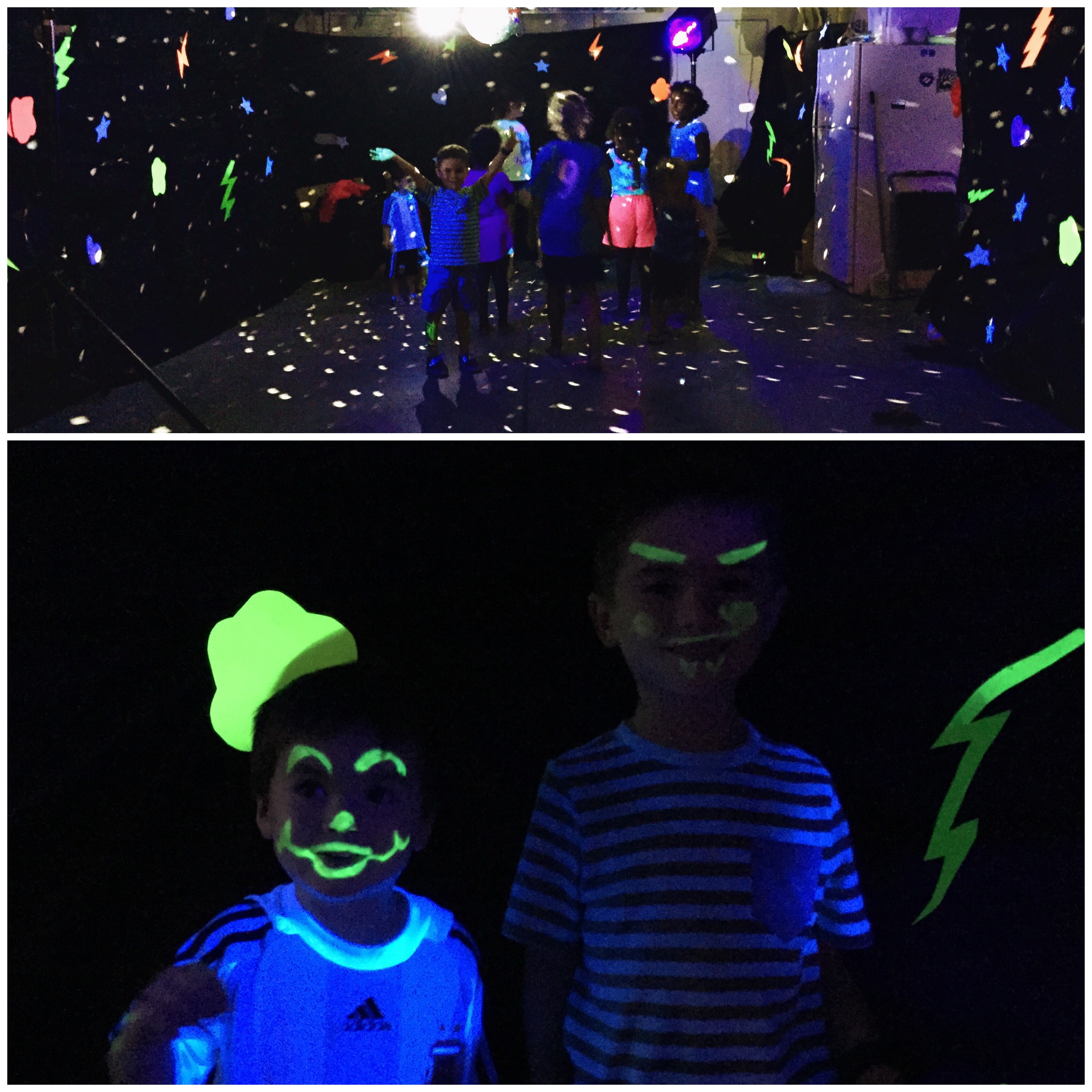 Sunday was just filled with a good mix of relaxation and productivity.  I got in some solo gym time in the morning and was excited to sweat out the indulgences of the weekend!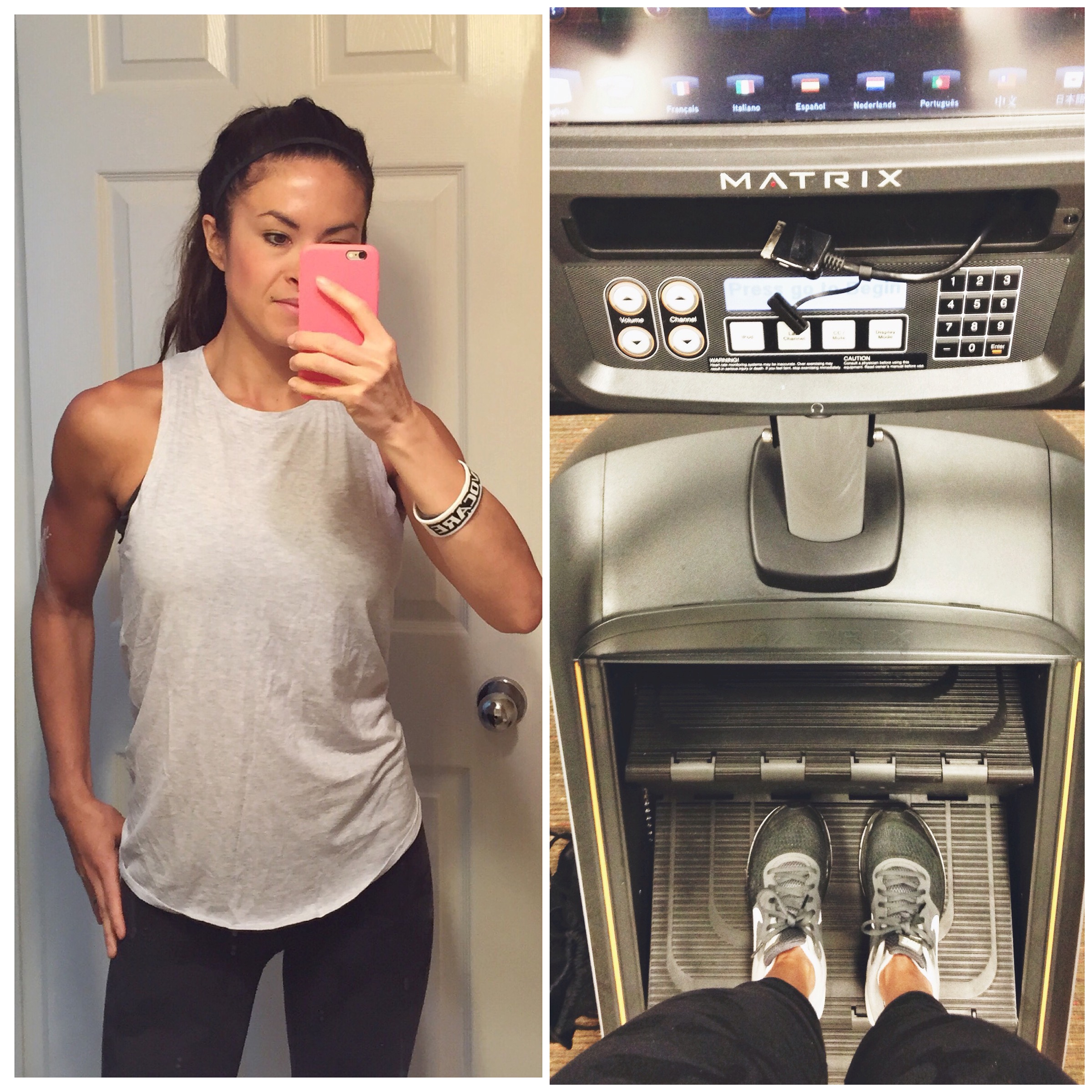 The rest of the day we hung out with the kiddos, watched some football and CLEANED like crazy.  We are talking 5 huge garbage bags full of STUFF that we eliminated from just our downstairs alone.  I'm pretty sure we are borderline hoarders!
We have a super busy week ahead of us and it feels good to start this Monday off clutter free.  We are hosting our very first AdvoCare events this week and one of them is at our house.  Not sure how we are going to fit 15+ of our awesome team members in our family room but we are going for it.  Although Wednesday night is just for some of our So Cal team members, Thursday we are doing an open event.  If you are local, and have been curious as to what this whole AdvoCare thing is all about…we would love to have you join us all.   AdvoCare corporate has seen the growth we have had in this area and is sending out their Sales Manager from Dallas, Texas to come share his knowledge with us and we feel honored to have this opportunity that we also get to share with all of you.  Free Spark for all….so we hope to see you there!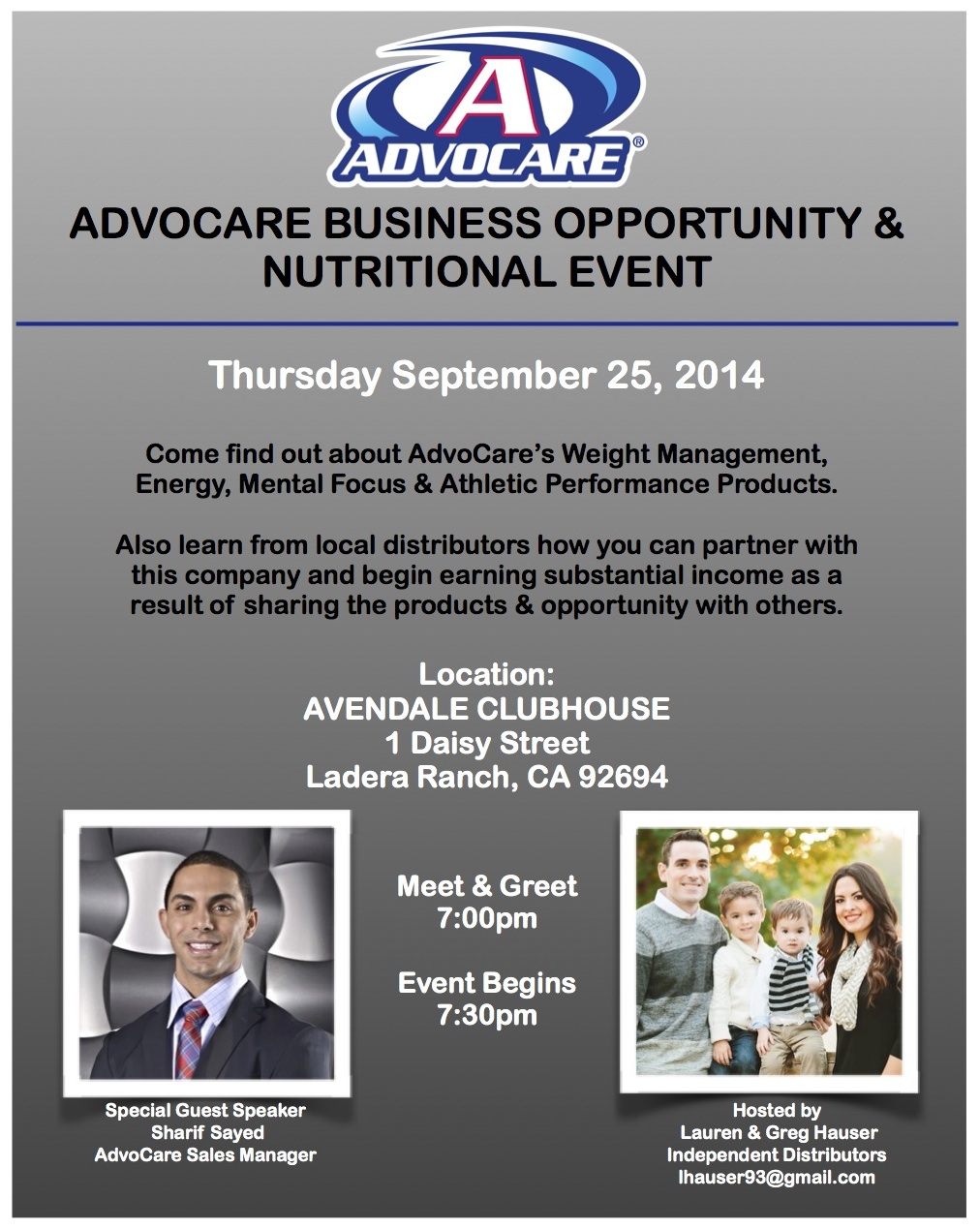 Ok Monday, I'm looking at you.  We had a great weekend, but it's time to get serious and check off all those to-dos.  Here's to an awesome week friends!  As always, thanks for stopping by!