Well it's the time of the week again, to hold myself accountable for my workouts, or my lack there of.  Last week was good, I got in two Turbo kickboxing classes and a couple of long runs.  Then this past weekend happened…Greg got super sick with some random flu-like stomach virus and it knocked him out cold.  Friday and Saturday were a total wash with him being stuck in bed all day, so I wasn't able to get out of the house for a workout.  Honestly, when my boys get sick I am in a constant state of worry and can't really concentrate on anything but them…even when it's my biggest kid that's the sick one. Leaving them to go for a run is the last thing I feel like doing.
I did manage to get out for a run on Sunday and I really wanted to make it a good one.  Unfortunately my body had other plans.  Maybe I was thinking about Greg not feeling well and it made me not feel well, maybe I was just emotionally exhausted from being worried and from the lack of sleep, or maybe it was just a random off day.  My legs just wouldn't move and I just wasn't mentally into it.  I kind of felt like I was starting to hate running, and that was super discouraging to feel that way.
Fast forward two days to yesterday.  I really wanted to give it another go and really push myself.  I chose a longer and more difficult route and I was determined to stay in a good state of mind.  I felt SO much better and couldn't believe the improvement I made.  Running is such a mental game and it's crazy the way your body reacts to your attitude. (Or it could have been adding Kelly Clarkson's "My Life Would Suck Without You" to my playlist…GREAT running song haha) I took a minute off my mile pace!
So just like that I fell back in love with running…it's such a fickle little sport isn't it?  The only problem is my hips are really starting to hurt me.  Shins, knees, ankles…all very common running injuries and my weak point seems to be my left hip!  Anyone able to give me some advice regarding hip pain?  Special stretches, is it my form, can you even tape a hip?  I have been running in my new sneakers and I'm loving the ankle support and cushioning, so maybe I'm just adjusting to new shoes, or maybe getting injured while running is just inevitable.
Speaking of new gear, it's getting warmer out there so I just bought these Lululemon: Run Speed Shorts to try out.  I'll let you know if I like them.  I can't stand having to adjust my clothing while working out, so to me, it's worth the extra money for good fitting workout clothing. Of course I buy all my regular clothing on sale at Old Navy, but my workout clothing at Lulu…the irony!  If anyone else is a fan of Lululemon did you see their No Limits Tanks are back out and in new colors?!?!  Greg, if you're reading this…Mother's Day is Sunday ::hint hint:: ::cough cough::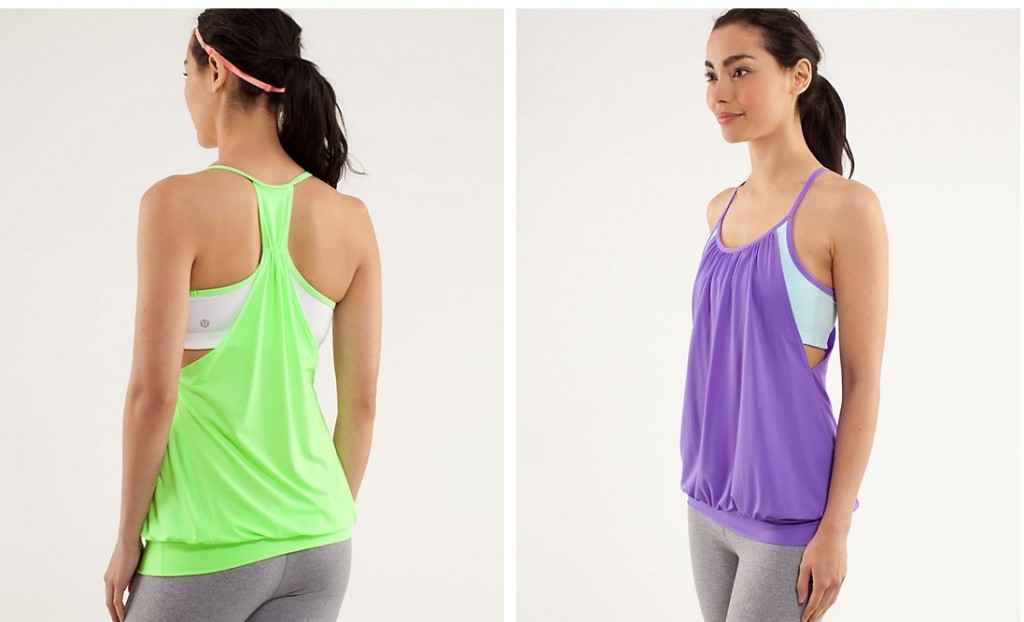 Looking forward to a healthy and active week, and celebrating this Saturday at the 5K Color Run with some of my girl friends.  This will be my first race, and even though it's not timed and strictly to have a good time, I'm excited to get into the spirit of participating in races.  Hoping it will be my first of many more to come!
PS- Did you enter my Stella & Dot Giveaway?  It ends tomorrow so make sure you get in on it HERE