Here I am again linking up with my girl Becky over at Olives 'N Wine for a Treat Yourself Tuesday post.  Becky has decided to one-up us all this week by treating herself to a trip to Jamaica with her husband haha…really though, THAT's the way to do this!  Her photos from her vacation look amazing, and she definitely deserves a getaway.  Just like each of us deserve something special each day.  While my treats this week have nothing on a vacation to Jamaica, I do admit to feeling a little more pampered than usual thanks to the Valentine's Day/Birthday combo.  I was also doing some major spoiling this week because who doesn't like seeing their kids this happy….that's the best treat out there!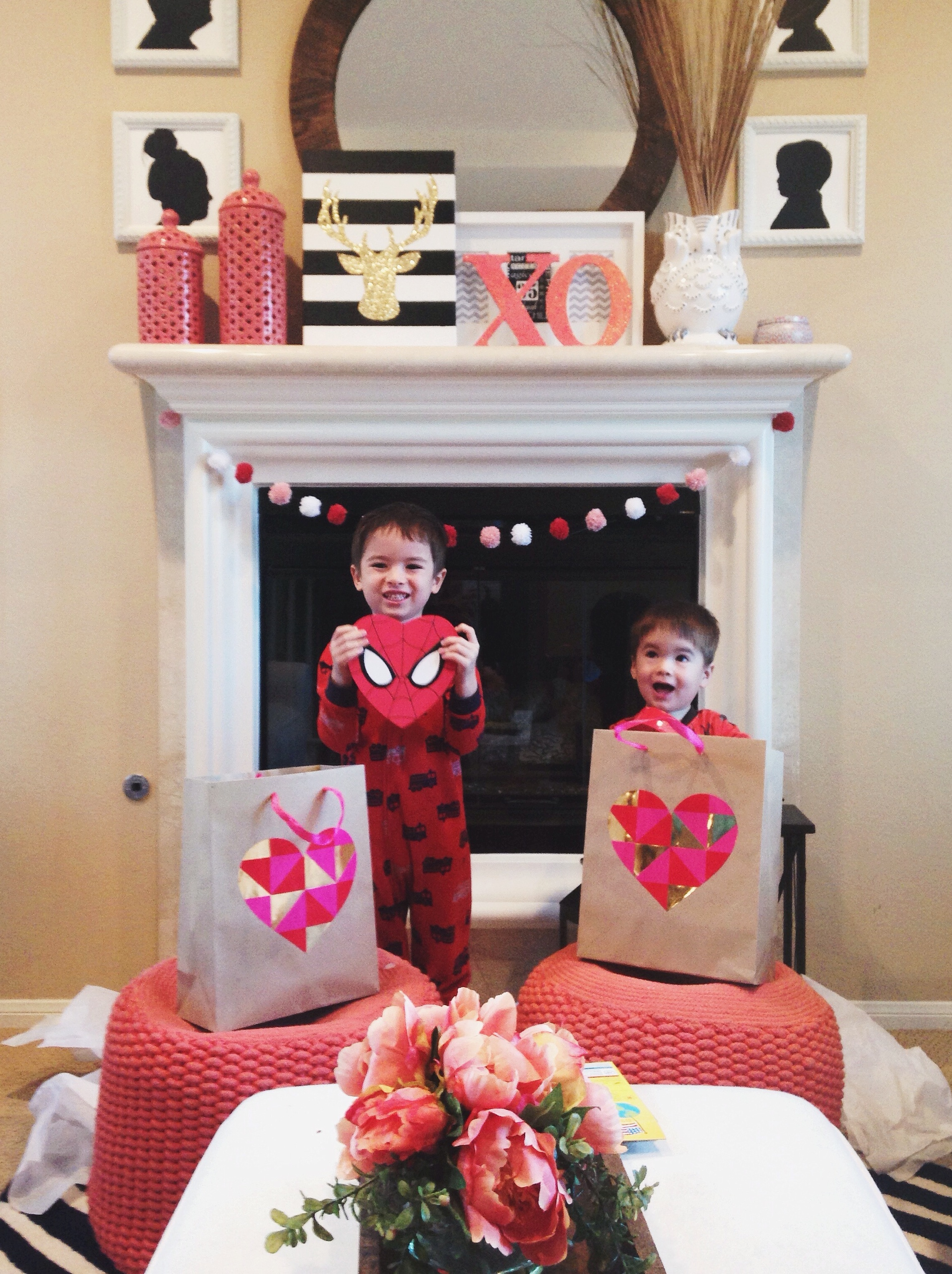 But…if you are a Mommy and are reading this I know you spoil your children with love everyday so the purpose of Treat Yourself Tuesday is to remind yourself that it's ok to put some effort into YOU.  Did you get to sleep in this week?  Indulge in some tasty Valentine's Day treats?  Splurge on a mani and a pedi?  Whatever you treated yourself to I hope you did it guilt free and enjoyed every moment of it.
Like I said earlier I may have gone a little overboard this week but I'll let you be the judge on that.  Here are some of the ways I treated myself this past week….
1-  3 words….Chocolate. Covered. Strawberries.  I bought some for Greg, he didn't know and bought some for me, and together we ate ourselves into a chocolate covered strawberry coma.  Sadly, I'm not even sick of them and could eat a dozen more.  I'm not really much of a sweets kind of person but these will forever be my weakness!  Happy Valentine's Day stomach ache to me!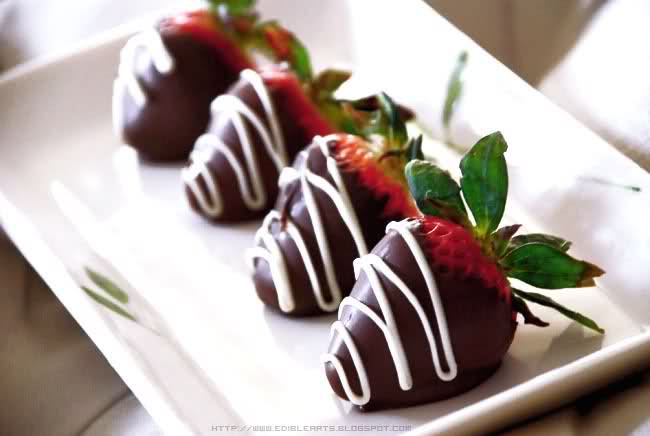 2-  You know when I find something that I love, my favorite thing to do is share my discovery with everyone else.  You guys totally need to check out www.blueskiesshop.com.  Cara and Bryan are a sweet husband and wife team that both love quality fashion at great prices and run their own online clothing boutique together.  They only keep a few special items in stock so they can bring new unique pieces in frequently…so I had to get my hands on their Raven Sweater as soon as I saw it.  Of course it's been in the 80s this whole past week, but this second it cools down I will be living in this. So cute right?  And totally worth treating myself to! (Can we talk about how I really need to treat myself to a haircut too…holy cow!).  The best part is Cara and Bryan are offering my readers 15% off their orders if they use the promo code "heylaurenrene" at check out.
You can also follow them at Facebook.com/blueskiesfunshopping and on Instagram: blueskiesshop (stay connected because in a few weeks they are doing a big Spring giveaway you won't want to miss out on!)
3-  Last week we did a fun fitness gear secret swap amongst some of the members of my Advocare 24 Day Challengers Facebook group.  We set a $50 limit and everyone sent their person some of their favorite fitness gear!  There was lots of Lululemon swapping going on but something else caught my eye and I just had to get one.  Have you seen the Bkr glass water bottles that all the celebrities are toting around these days?  The company has a simple concept: "We are bkr people. What we carry reflects who we are and what we love. We don't eat things we can't pronounce or marinate our water in polyethylene terephthalate. We don't accept logic like: leaching chemicals in our drinking water, awkward shaped mouthpieces during our workouts, or an island made of plastic with a 700-year zero-interest lease on development. We think three times before buying disposable. On our way out the door it's always bkr with the keys and cute clutch. And we believe that style and beauty is part of the equation. bkr = clean design, clean body, clean world. All clean everything"  I love it!!  My awesome sister-in-law got me a gift card to Amazon for my birthday so I Primed this puppy straight to my house after seeing it.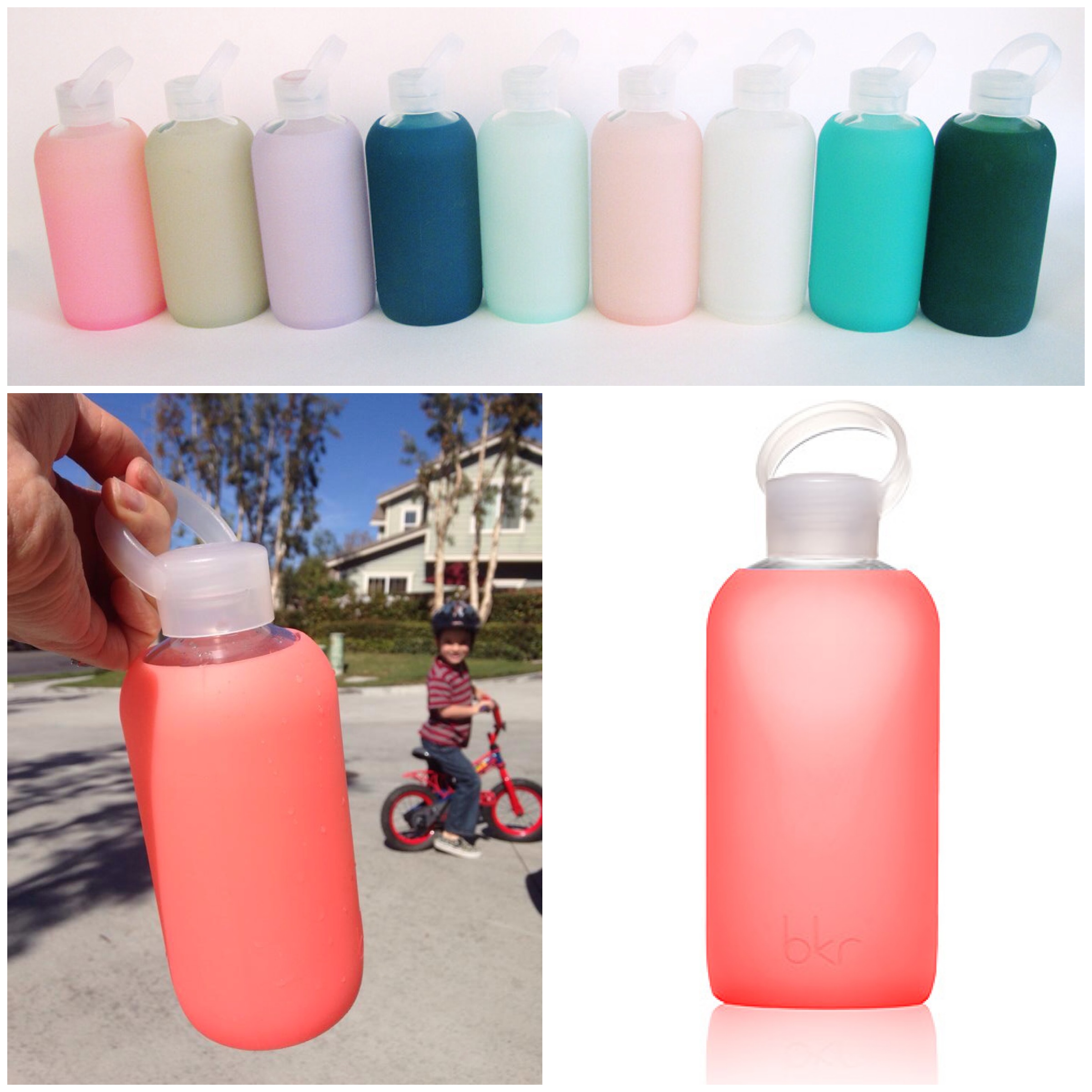 4- Speaking of Lululemon this is where the birthday girl in me got a little carried away.  Again, I don't wear anything but workout clothes so if I have one guilty pleasure this is going to be it.  I also had a very thoughtful and unexpected gift card sent my way to my favorite store, so last week I did a little damage.  Do you see how my Bkr bottle matches my clothes?  This is no coincidence since Bkr designs all it's colors to be in line with the latest colors in fashion.  Check out all my new goodies…it's only been 3 days since I bought them and I have worn each of them already.  Just a tad bit in love!
5- The biggest treat of the week was getting the chance for a night out on the town with our friends Josh and Ryann.  Greg put together a special night on my birthday to head to a place called The Wine Lab and then out for dinner and drinks after at a lounge called Mesa.  Both were such cool places and we definitely had a little too much fun.  The Wine Lab was super cool and all the wine flights were served in test tubes that you pour into wine glasses that looked like measuring cups.  They had really great wine, a whole list of craft beers, and there was definitely some cheese sampling going on.  After wine tasting we walked over to Mesa and I'm not even going to tell you what we ate….I'll let the photos speak for themselves.  Oh and I'm pretty sure we ordered a second round of kobe burgers and mussels. At the time it was amazing, looking back it makes me want to gag a little…but hey, in the name of treating ourselves and celebrating the big 3-4 it was all worth it!  Such a fun night out!  PS- I ended up LOVING my Rent the Runway dress from my last Treat Yourself Tuesday post…that's 4 dresses in a row I have loved from them!
Clearly it was an overindulgent week and I think I am still recovering from it all!  This week's "treats" will be a little simpler…you know, things like taking a nap!  We are off to Vermont on Friday so I really need to get my booty in gear and get us packed up and ready for the long and cold trek back east.  Looking forward to relaxing with family and celebrating my Sister-in-law's wedding…no better way to feel treated to something than spending time with loved ones we don't get to see often enough.  I hope you all had a wonderful week and Valentine's Day and were able to find some ways to show yourself a little pampering!  Be sure to treat yourself this Tuesday and make it an awesome day!