While on the Advocare 24 Day Challenge I find breakfast to be my favorite meal of the day.  I love making different kinds of omelets, having all kinds of fruits. drinking a smoothie…there seem to be a lot of choices when it comes to clean eating breakfast options.  I also follow the philosophy that it's best to have your carbohydrates in the morning and decrease them as the day goes on.  I like having the extra energy in the morning, and I also like knowing that they serve as fuel that I can burn off throughout the day.  This is why I've been wanting to find a way to make some guilt-free pancakes.
I have seen recipes floating around on Pinterest for Paleo Pancakes or Clean Eating Pancakes.  After pinning a few different ones, I looked around the house for what I had on hand, and what I thought would taste good and made my own version.  Here is what I came up with: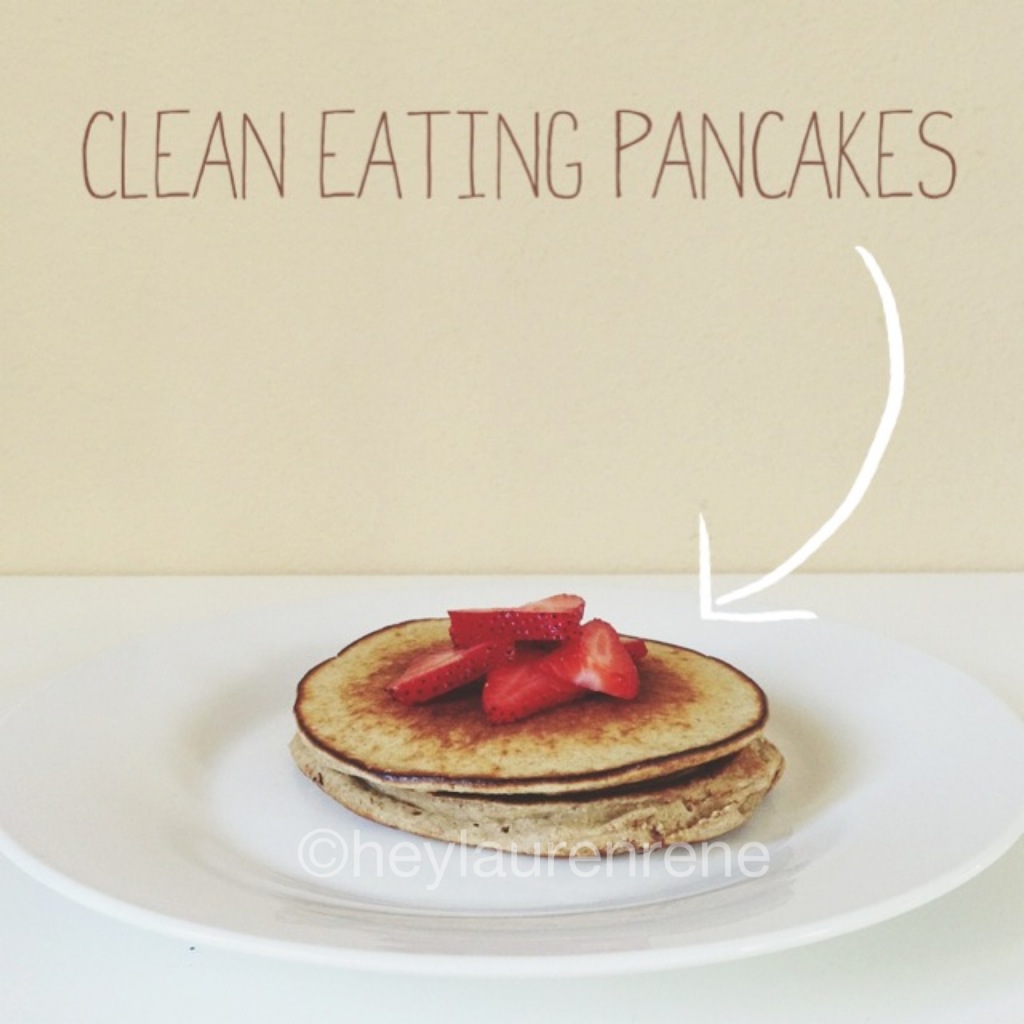 CLEAN EATING PANCAKES
1 cup organic rolled oats
1 ripe banana
2 tbsp Chia seeds
1/4 cup almond meal
1/2 cup egg whites
1 tbsp natural peanut butter
1/2 tsp pure vanilla extract
Cinnamon – added to your preference
Add all ingredients into a blender, Vitamix or food processor and blend to make "batter".  Pour into a greased pan (I use coconut oil spray) and cook on medium heat just like you would regular pancakes.  Serve with fresh fruit, organic maple syrup or organic honey.  I must say they turned out really well. They had great flavor, were really filling, are good for you, and the kids liked them!  Hope you enjoy!
Well now that you know what we have been eating for breakfast these days, here is a line up of this week's clean eating dinner meal plan.  I have my in-laws in town, so I hope they enjoy eating clean with us this week.  Hopefully they won't even notice that I'm putting "health food" in front of them every night, and they just feel like they are sitting down to a good home-cooked meal (which of course we know it is!)
Monday- Chopped Vegetable Quinoa salad with a fresh basil dressing (my mother-in-law loved it)
Tuesday- Shredded salsa chicken taco salads
Wednesday- Homemade ground turkey chili
Thursday- Olive hummus crusted chicken and baked vegetables
Friday- Mushroom and chicken marinara over brown rice pasta
Saturday- BBQ- kabobs and turkey burgers
Sunday- Chicken boy choy
That's all for today….have a happy & healthy Tuesday! xo